If you're an entrepreneur, you'll need to fill out a request for proposal (RFP) for a mobile app at some point, whether you're starting a new project or making changes to an existing one.
When it's too much for one person to handle, you might want to pay for professional app development services. You will start looking for a local company that makes mobile apps.
By putting out a "request for proposal," you can get bids from more than one supplier. You can work with one of the professional app development partners who can meet all of your project's needs within the budget and skill level you set.
A request for proposal (RFP) for a mobile app.
A request for proposal (RFP) for your mobile app is a good way to ensure that you and the company that makes it both understand what your business needs.
The statement of work in a contract is based on this document. This document will make it clear and easy for you to get the information you need for your project.
It can be hard to find a reliable company that makes mobile apps. A call for proposals, on the other hand, makes things a lot easier.
On top of that, you'll have the knowledge you need to hire the best mobile app development company to meet your needs.
Get an RFP template for an app here.
You can get a free copy of the RFP template here and use it to its fullest. You can use this sample as is or change it to fit the needs of your project.
What should you look for in a highly-rated Request for a Proposal for a mobile app?
As a business owner, you probably have specific needs that you'd like to discuss with the vendor of your mobile app through the Request for Proposal (RFP) process. So, I'll tell you about some of the likely concessions you could get from a supplier.
Taking care of the business's future
The first thing you should do is, of course, find out about the company, its leaders, and the people who are making the app.
The company's reason for being and how long they've been in business
How many people work at the company
How many people work on the app as programmers, designers, quality analysts, and project managers?
Getting a job in other countries
Services that are sold
Find out what services this company has to offer right now. There are also explanations for the following things.
Management consulting and planning for the future
How an app's structure and user interface are made
Checking the quality
Fixing things and getting ready for the future
Theories about how software development can always get better
Different steps in the development lifecycle ensure that teams can make high-quality software quickly. We should think about these three ideas of a lifetime.
Look at how the company builds things to see how it works.
Having to obey the rules
The state-of-the-art and most effective ways to codify
Some Ways to Use
Look at their list of clients, awards, and projects to ensure they are qualified. For each project, a solution and the finished product will show how the company has helped.
A Look at the Solution
Please give a short description or summary of the product.
Who will be in charge of this project? Please list the resources you would use to meet these needs and how much the app development team would cost each week.
Which tools will be used for app development, project management, and communication? Can the client use these things?
What will set it apart? If you could give me a summary, that would be great.
Which operating systems will be used to build the solution?
How big the project is
Review stakeholder feedback, questions, and the project scope regarding time, money, and risk to get a better idea of what the project is all about.
Plans for how long a project will take
In the future, you will see details on the project timeline, such as the planned launch date, the schedule of activities, the deliverables, and the resources used.
Plan for figuring out costs
Find out how much money the project is likely to cost. Make sure you fully understand how the costs will be split between the different phases in terms of time, scope, and weekly team costs.
Plan for developing and supporting products
At the end of the report, a breakdown of services and costs and an overview of the product's future development and support plans will be given.
the benefits of putting out an RFP for a mobile app
We've made a picture that shows all of the benefits of a request for a proposal for a mobile app. Please go through and check each of the big benefits again.
With their help, handling the project's needs and service requirements is easy, and its size can be cut down.
Get a detailed plan for your project that considers how big it is.
Get a list of what needs to be done for the project. Find out more about the work that can be done on your budget. Check project bids and answers from vendors.
Check out our page Frequently Asked Questions if you have any other questions about RFPs or want to learn more about how to write one.
Why would you want to make a mobile RFP?
It is important to have a detailed request for proposal (RFP) for a mobile app to keep a project on time and within budget. If your Mobile RFP is clear and to the point, we can make the best app for your ideas.
Conclusion
In conclusion, we have given you a lot of information about RFPs, including what they are, how to write an RFP for a mobile app, their benefits, and a template you can download. This is a blank template, so you can fill it in however you like.
With the help of our custom mobile app development services, you can test the waters with a potential app idea. Fill out this form, and in the message box, type "I have my needs ready." We'll get back to you in a day or two.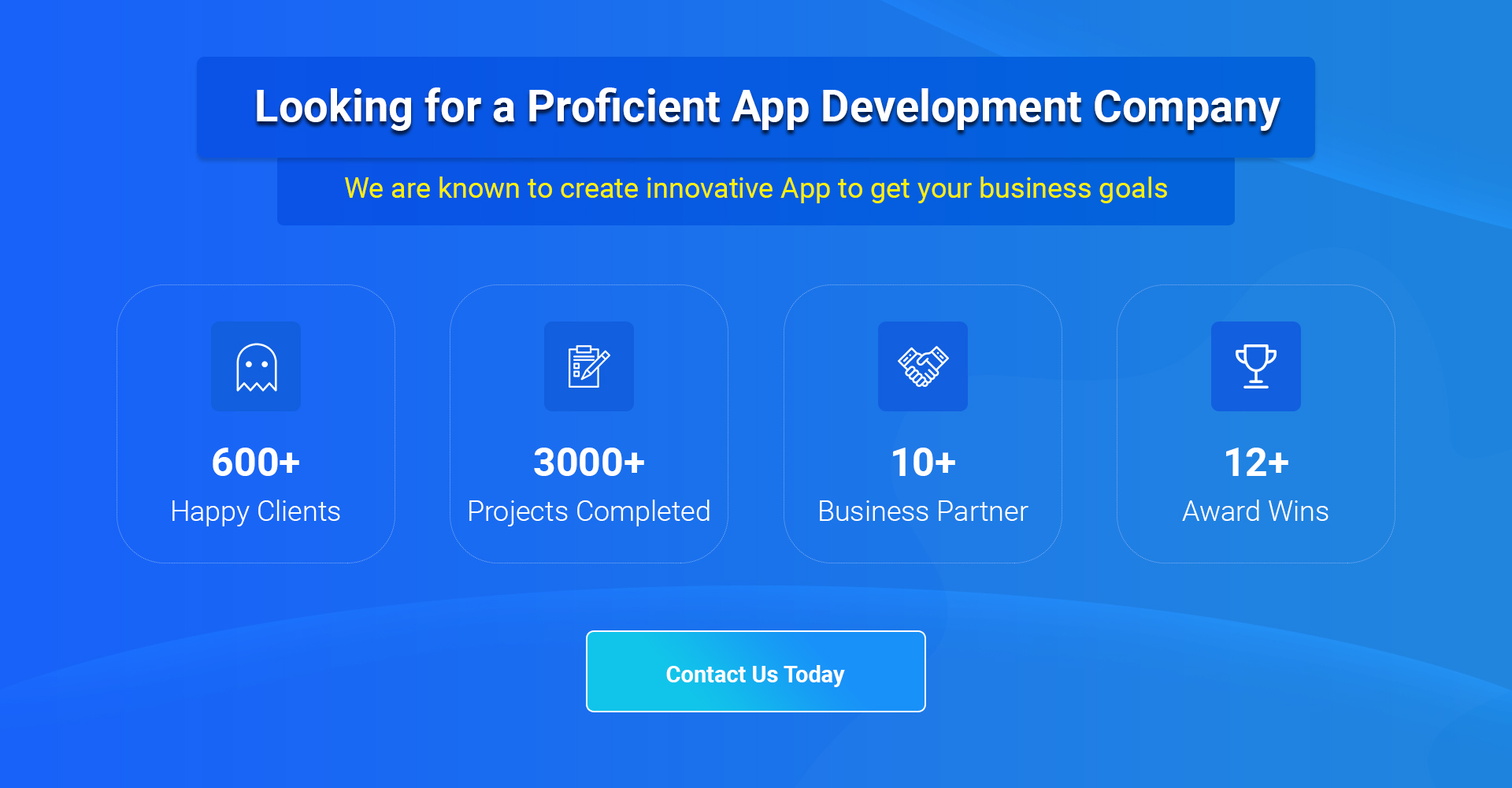 Thanks for reading our post "A Complete Guide to Write Mobile App RFP (Request for Proposal)", please connect with us for any further inquiry. We are Next Big Technology, a leading web & Mobile Application Development Company. We build high-quality applications to full fill all your business needs.