Property Listing Web and App Portal Development
Real Estate business is no less in making a buzz in the market. You should know that properties are those valued assets that a person would not be able to sell and buy frequently, as it needed crucial decisions. In usual times people find the suitable property in magazines, newspapers, or brokers that needs a lot of money and time. But famous real estate script development service providers are coming up with a best solution that gets better human lives in enormous ways.
For this, no web and mobile app development service providers are coming up with a wide variety of functionality. Know that NBT is a best company for Property Listing Web and App Portal Development that permits their users to go as well as search for the property in the particular area. With the appropriate use of trendy technology and accepting digital footprints, we assimilate with geo-location services which help users to search the accurate location in real-time.
Our valuable property management website solution provides suitable solutions that complete our client's goals and intensify the production in a more advanced way.
Needs of Property App in Different Categories
Know that property business is the quickly-growing industries at the present time and the necessity of property app development service providers are somewhere growing with each day passing. Observing the demand, most companies of app development are coming up with certain planning and ideas that are confirmed beneficial for most of the people of property business. Hire a best developer that can meet the requirement of every territory.
We allow easy and quick search options with progressive features such as VR, AR and other modern technologies that assist you to tour virtually technologies without any assistance of a guide.
Real Estate firms are renting or selling with different enriching features that contain background, license and easy check-up. There are many companies are capable to update real-time status even as maintenance processes, making payment, and some other important features in real estate clone script.
We are making the application simple to connect along with another agent/broker. We offer the front-end listing submission. Utilizing our real estate PHP script customers can upload videos, images and also allow them to process payment through integration of third-party payment gateway.
Our web and mobile apps helps you in making it simple
Core Features of Real Estate Property Management Website Development
In case you combine your offline and online business, the robust efficiency of your real estate business would be improved. Your real estate and property portfolio will emerge throughout the services of property listing script development that we give utilizing real estate script.
It turns into simpler for users to search the best possible location which matches with their requirements.
Enhanced Customer Engagement
Get complete 24*7 expediency to access the data as well as keep it linked with higher conversion outcomes.
Offering supreme experience to view property utilizing VR/AR.

Showcase and promote your property listing script which assists your app to look more noticeable and confirm to attract target viewers.
Purchase/ Sell Properties online with Our readymade Solutions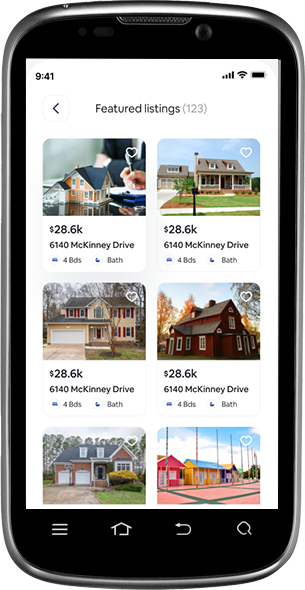 Search Real Estate & Property on your Android devices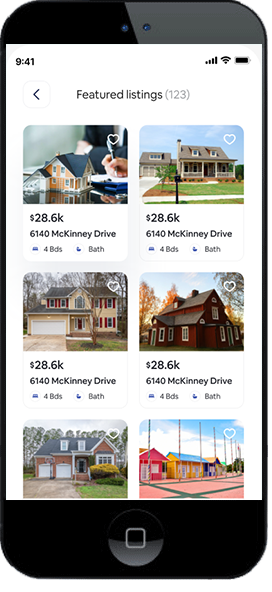 Unique, Creative and understanding Application for Any Device
Highly functional applications related to real estate sector
Top Highlights of Property Management Website & App Development
Select the price range and find a broad variety of properties by setting the filter as per to your requirements.
Get a choice of purchase, renting or sale and find what is available on sale. Accordingly, the visitor can choose the option.
It is coming with amazing features, any changes or updates regarding your interest would be informed you.
A user-friendly and convenient option will assist you to get the best feasible experience and attractive visuals of the property you like the most.
We give you the choice where visitors can easily chat with feasible agents and get complete details regarding the property.
Utilizing the attractive and rich UI/UX display, as we supposed in matching the app quality.
NBT Property app Structure
NBT is a famous company for IT app development. We are having an amazing experience in developing real estate app utilizing a real estate PHP script which matches the requirements and needs and assists them to flourish their property market.
We have formed a simply customizable and robust platform for real estate which can scale alongside your business as well as offers your website script users a continuous experience.
Easy to use maintenance report
Today, you can see that time has completely changed and that time has gone when we need to visit site to check the villa, pilot, flat, etc. but now web has ruled the entire world and in case you are also involved to serve the people in property selling and buying website with real estate software utilizing real estate script, so call to NBT recognized as best App software property management and real estate Web scripts provides. Even, you can purchase readymade real estate CRM software that can be Boost sales of your property and makes tycoon property business. Hire a developer of NBT real estate script and grow your business.