PayTM Clone App Development – Reliable E-Commerce Payment App

Launch your E-Commerce payment app with a complete customization script. Make a profit from one of the best e-wallet payment system clone app.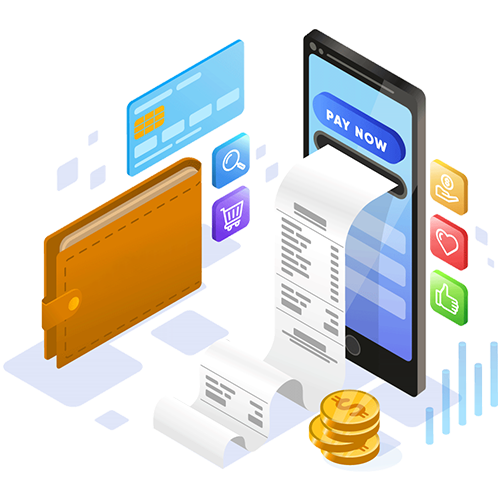 PayTM Clone App Development Services
PayTM Clone App is one of the most powerful and efficient apps for money transfer, online recharge, and bill payments. It will have any business grow quickly and effortlessly using its digital payment system. It will help to gain maximum customers by offering commission-based services. Next Big Technology's PayTM Clone App is loaded with useful features which make payment easier. We are inviting entrepreneurs to their digital payment solutions and embrace the future.
Highlighted Features of
PayTm Clone App Development Solution
Just like most digital payment apps, the PayTM Clone App offers various highlighted features. We have listed all the major features below to give you a clear understanding of the app.

Customers need to use OTP or a unique ID to login into the app. This is one of the high-quality security features of the app.
Due to easy accessibility, every customer can add an amount to their digital wallet. This makes it much easier for any payment without waiting for the authentication of the bank.
Complete transaction history is being backed up to the PayTM Clone App server. The app automatically restores the entire transaction history when the customer wishes to access them
PayTM Clone App also supports contactless payments such as paying through QR Code and NFC. These features are integrated into the app which makes it easier for advanced smartphones to pay bills.
Instant P2P Fund Transfer
P2P enables the user to instantly send and receive money from any source.
After completion of every transaction using Next Big Technology's PayTM Clone App, every customer will be offered rewards. The rewards can be redeemed with coupons or vouchers, which can be used for future payments.
Every transaction will have detailed invoice generation which will be shared to the registered email address of the customer. The detail on the invoice will also be available in the app, which can be downloaded to the device.
The app will support an inbuilt camera that will be used for scanning QR codes. It can also be used for KYC verification for uploading required documents to the app.
Quick and Automatic Refunds
If any incomplete transaction process occurs, the app will quickly refund the amount to the source. This is one of the security features offered during the transaction process.
Reasons to Choose
PayTM Clone App Development Services
Next Big Technology is one of the largest developers of app development services. We are working with various industries to help to promote entrepreneurship in this digital era. We have listed all the possible reasons to choose Next Big Technology's PayTM Clone App.
We offer complete transparency during the development period, which will help our clients to understand everything.
Experienced and expert developers are dedicated to providinga user-friendly interface. This is one of the main reasons which attracts the customers.
Multiple layers of security features are used for protecting the app. Security features eliminate the chance of third-party access or any kind of unauthorized access.
We are determined to deliver the final product of the PayTM Clone App in the promised time. Our developers even complete the project before the confirmed deadline.
Our 24×7 customer service support will be there for every client to solve all issues and queries. We are determined to provide the ultimate customer satisfaction.

We will be offering budget-friendly packages to cater to every kind of need of our clients. Clients are open to choose any packages according to their preference and budget.
We have a team of trained and skilled developers, who are working for several years. They are experts in their fields and deliver the flawless outcome of the project.

We will never outsource our project to third-party vendors. We have a team of developers who are experts incompleting every project according to clients' needs.