On-Demand Laundry Mobile App Development
We develop high quality and fully functional On Demand Mobile Apps which help to server Online On-Demand laundry Services.
What is Uber for Laundry App?
Do you remember the old days when the washer-men visited home very often to collect the dirty clothes of the entire week of your family? Before delivering it again, he would wash and then iron the clothes. However, this practice is outdated and was replaced by the washing machines. Even after the introduction of mechanical systems like washing machines for your daily chores, it has become difficult to wash, dry and iron clothes regularly. All of us are surrounded by different on-demand applications and the laundry app by next big technology is the leading. Considering the busy schedule of everyone's life, it has become necessary. People are not even getting time for themselves in fast-paced and modern life. These days, paying for something is easier than working for the same every day. It makes us tired and consumes lots of time. Similarly, the application by next big technology for Dry Cleaning and Laundry services takes the clothes from your place and returns it after the proper rinse and ironing services. This is one of the best services that help you to earn a good amount. Ever since the introduction of the on-demand laundry app, it has proved to be a huge bonus for the consumers. The demand for laundry services is developing all over the world. If you are into this business, then the future prospect seems to be quite brightening. Thus, it is the right time to use a dry-cleaning and laundry mobile application to fulfill the customer's need and emerge as a leader in the on-demand laundry marketplace. The Laundry App Development with next big technology is quite efficient and is designed especially for these types of apps.
HOW IT WORKS : IN 4 EASY STEPS

Bag up all your dirty clothes
We deliver clean, folded clothes
How on Demand Laundry App Works?
Making an application for Laundry requires Laundrapp Clone from the market in which you can make any changes as per your requirement. It is one of the famous applications of today's' time. The Laundry app script and Laundry app clone can be used with various applications. You can easily use the features of all of these applications. If you need to have an additional feature, you have to encode the script into the app. To eliminate the complexities of this application or if you have any idea or requirement to make it better, then you have to spare a little extra from your pocket. This is because adding something more always requires more. Cloning is considered as the cheapest way of creating a new application. It is easy to access and requires less effort. Based on your ideas or your specific requirement, you can have on-demand App Script sometimes. This offers features for all the services and functions that are not available in other similar applications. It makes the app stand out from others. In this way, get your on-demand laundry app and earn a good amount in your online laundry business. The biggest advantage of an on-demand laundry app is that users can get their delivery as per their needs and requirement. It helps your customers and business's expectations at the same time. With a laundry app, Users can get the best services, and a business can generate handsome income and more customers. Downloading a simple app helps customers to avail of the simple delivery and pickup facility from their doorstep at their convenient time.
Features of Uber for laundry or dry Cleaning App
People with all age-group can use and understand our app.
Access the app in multiple currencies and languages.
Refer the app more and more to your friends, relatives, or neighborhoods to get better services.
The design of our apps is unique and theme-based.
Do your payments with any of the payment gateways, cards, or even through cash.
Book the order or services instantly. Else, schedule them at your convenient time.
Easy customization available according to your requirement or region
Track the requested order or services easily at any time.
How Customer Order – Order Experience :
Laundry Mobile App Dashboard Experience :
Login/Register/Social Login(Facebook)

Pickup & Destination By Type/Map
Categories & Sub Categories
Product Detail & Description
Ingredients
Custom Product (Like Subway)
Quantity
Add to Cart
Confirmation With Products & Delivery Details
Now & Later
Track Your Order
Pay With Card/Cash
Multiple Orders
Track Your Order

Get Delivery Information
Status Updates
Ability To Call Delivery Man
Invoice
SCREENSHOTS OF LAUNDRY MOBILE APPLICATION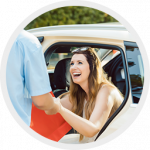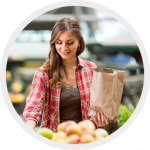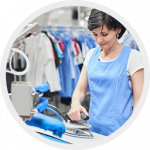 Hire Laundry App Developer
If you are looking for a developer to develop Laundry App as per your business needs, then you are on the right page. We are an excellent team of in house mobile app developers, who is well experienced in developing Laundry Apps for different business sizes and locations. We develop high quality, top notch, innovative and fully functional Laundry App as per customer demand. Hire App Developers with us on different basis as per your budget and requirements. Please connect with us to discuss further requirements.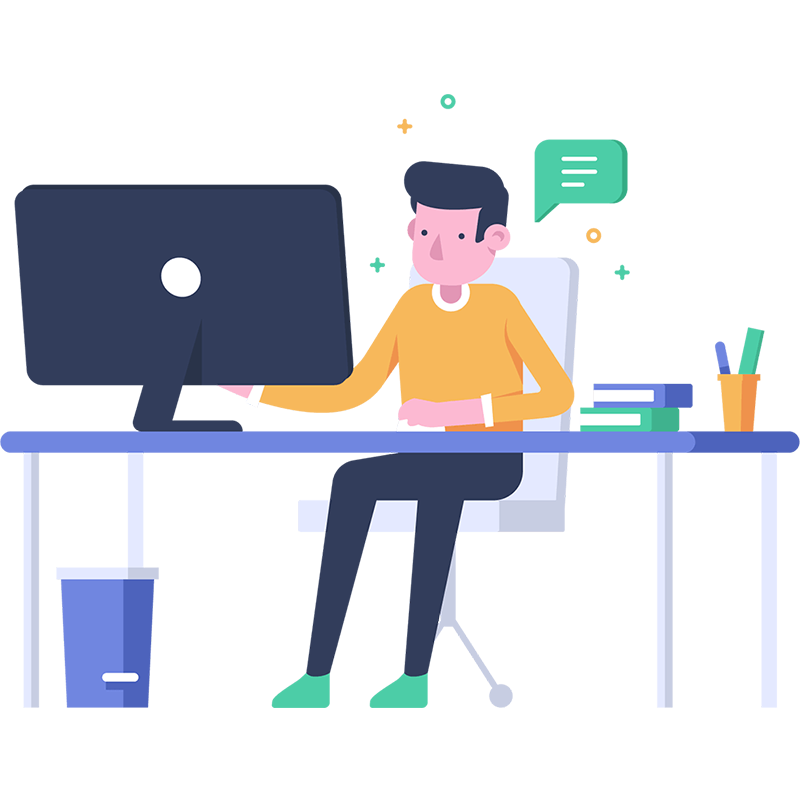 APP INSTALLATION & APPROVAL
WHITE LABELING

LIFETIME LICENSE

SECURE & LICENSED SOURCE CODE
RESPONSIVE WEB PANELS
PAYMENT GATEWAY INTEGRATION
Technology & Server Details