The operating system plays an important role in the development of iOS mobile applications. End-users can access everything from their devices whether they use traditional applications, gaming apps, hybrid, and web apps. These applications can determine if the OEMs or the other similar applications can flourish. IOS mainly stands for the iPhone operating system.
Nobody can deny the fact that users are quickly adopting Apple's new products, either software or hardware. The next big technology IOS app Development Company updates its technology regularly with new features and tools to stay competitive in the digital tech market.
Features of iOS app versions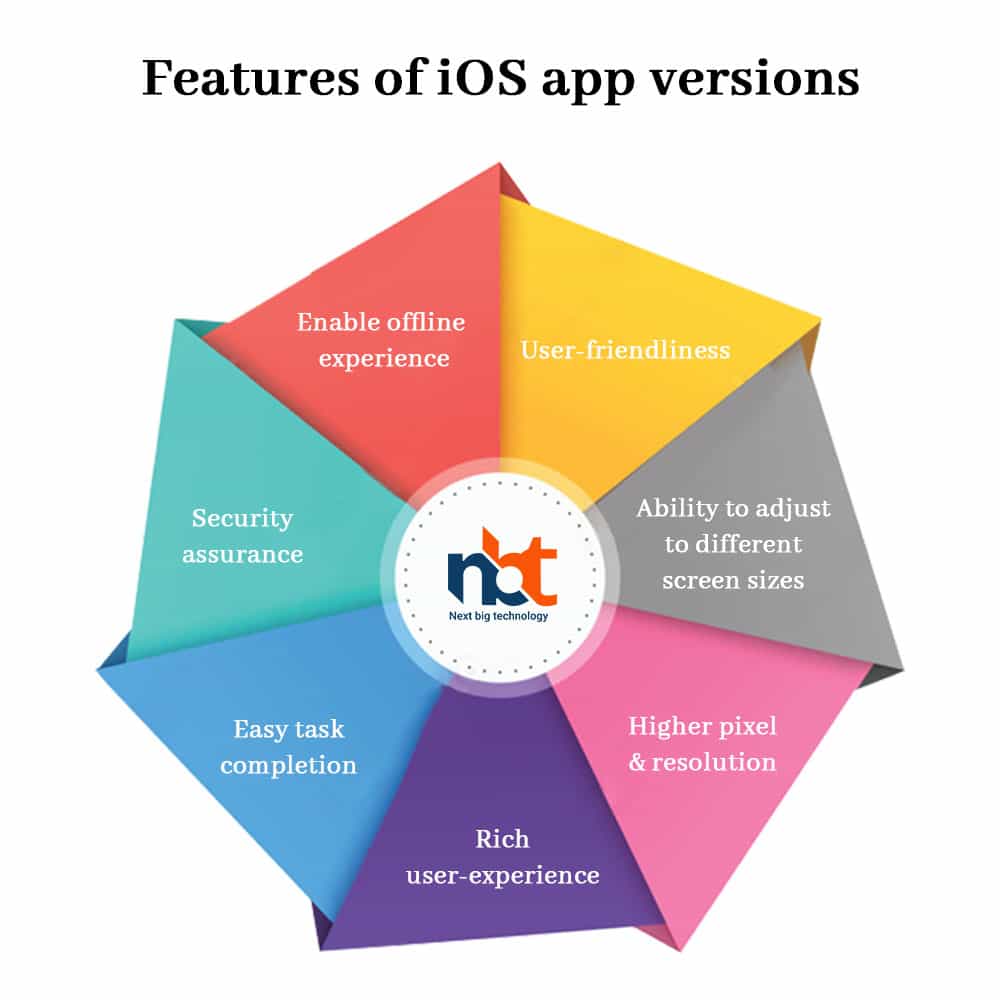 User-friendliness – The developers of the top iPhone App Development Company offer flexible and user-Friendliness components of a successful iPhone app. Therefore, you need to ensure that the application is user-friendly in the business. It prevents you from the complexities of the application.
Ability to adjust to different screen sizes – Today, iPhone is coming with a big screen that influences users to expect an application that adjusts to the bigger screen size. Apple is now moving towards bigger screens.
Higher pixel & resolution – iOS applications offer higher pixels and resolutions to the users. Developers are using a vibrant color combination in their applications. They laid great emphasis on enhanced graphics, higher resolution, and higher pixels while developing the iPhone apps in today's age.
Rich user-experience – iOS application services use user-Experience (UX) that helps you to look and feel your application. User-Experience is the primary aspect that any user will see in their iPhone application. The bad UX will influence the user to immediately uninstall the application from his/her mobile. Therefore, always give importance to User-Experience (UX).
Easy task completion – The experienced developers of top IOS app Development Company ensures the easy accessibility of the application. Over the last few years, there are many mobile apps that have been developed with uncountable features but were not successful. This is because it requires a lot of effort to complete any task, which ultimately frustrated the users. Therefore, you must always develop an app that has easy task completion, without a doubt.
Security assurance – Today, security is the biggest concern for any mobile application developer. In fact, the user will check the level of security before downloading your application. Therefore, if developers want your iPhone app to be eye-catching, then they ensure its security and privacy-related issues. Only after incorporating this feature successfully in your application, you will be successful in the market.
Enable offline experience – In recent years, the application has evolved to the iOS version. There are many techniques and trends that have come into the market. If you compared the way iPhone apps were built a few years with the recent development, then you will find a drastic difference. All mobile apps require intent access that helps the developers to get the opportunity to stand out from the rest.
 Conclusion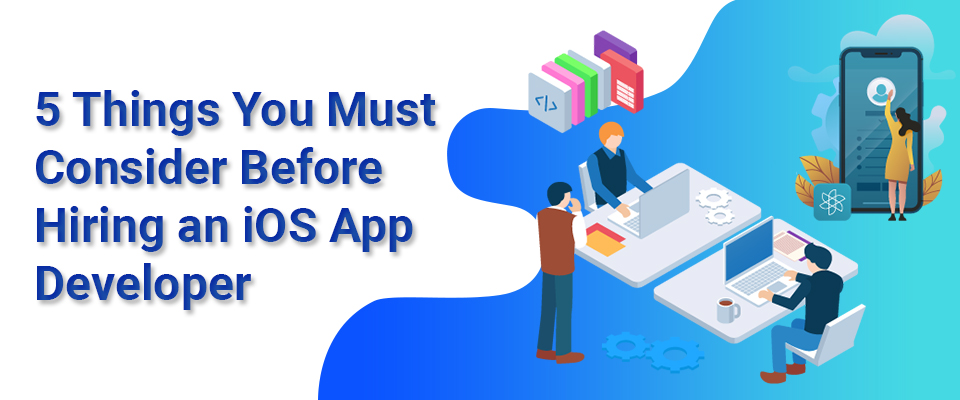 Also read: 5 things you must consider before hiring an iOS app developer
The fancy features of iOS are going to attract users, so pull your socks to upgrade your iOS tech stack to support all the features of iOS app development.