Enterprise mobile app development is associated with possible connectivity while meeting the security and reliability requirements of a large organization. Top app development company in India seek to make their applications available on mobile devices without incurring unreasonable amounts of development time. There are different strategies to build mobile apps, from pre-packaged, no-code mobile solutions to fully custom solutions to mobile-integrated dev platforms.
A services-based development strategy with combined mobile capabilities is becoming the standard method. It is built around cloud-native microservices that bring many benefits like increased productivity, improved security, lower costs, and greater visibility and control.

Why is it the Key to Success?
Enterprise mobile applications offer easy communication and automate complex tasks of the organization. Due to this, more than half of the working employees today leverages mobile apps at their organizations. Mobile apps have high-quality features and automation techniques that can also contribute to the overall success of the organization. However, enterprise mobile applications combine the benefits of both mobile apps and enterprise applications. It helps you to attain the maximum operational efficiency and optimized profits for your organization.
Also read: Tips to decide the right platform for your mobile application development
Seamless Transactions
Enterprise mobile applications help you manage your business transactions and third-party payments in an efficient manner. It sends you notifications on payment deadlines and further enables you to include various payment features in your app as per your business goals and requirements.
Modified Data Management
Data is the most critical asset for any firm that deals with customers, and managing that critical data is also a complex task. However, an effective enterprise mobile application can make that task seamless and more efficient.
Tracks Business Goals
Eliminating time wastage and automating various complicated operations lets them freeing up the employee's time. In other words, you and your employees get more time to focus on other vital tasks that may help to expand your business.
Mobile Accounting
It is the most amazing benefit of an enterprise mobile application. Due to this, you must adopt enterprise mobile applications for your business. The enterprise mobile application enables you to check and modify employee-generated and other business expenses. In addition, you can view all that information using your mobile phone.
Supply Chain Control
If you are someone who deals with products and supply chain management, then a custom enterprise mobile application can also include different features that provide you full control over supply chain processes. Features like warehouse management, and fleet management can enhance your supply chain operation drastically.
Also read: Know the cost and features of UberEats Clone Application Development
Conclusion
In today's digital world, things have changed drastically over a period of time. The best method to achieve this is by investing in robust technological solutions like enterprise mobile application development. The next big technology app development company is an experienced software engineering firm that has got years of experience and best-in-class programmers that could help you transform your ideas into reality. They have top resources and knowledge of the latest technological advancements that can be of great help to you in developing the latest and secure enterprise mobile application for your industry.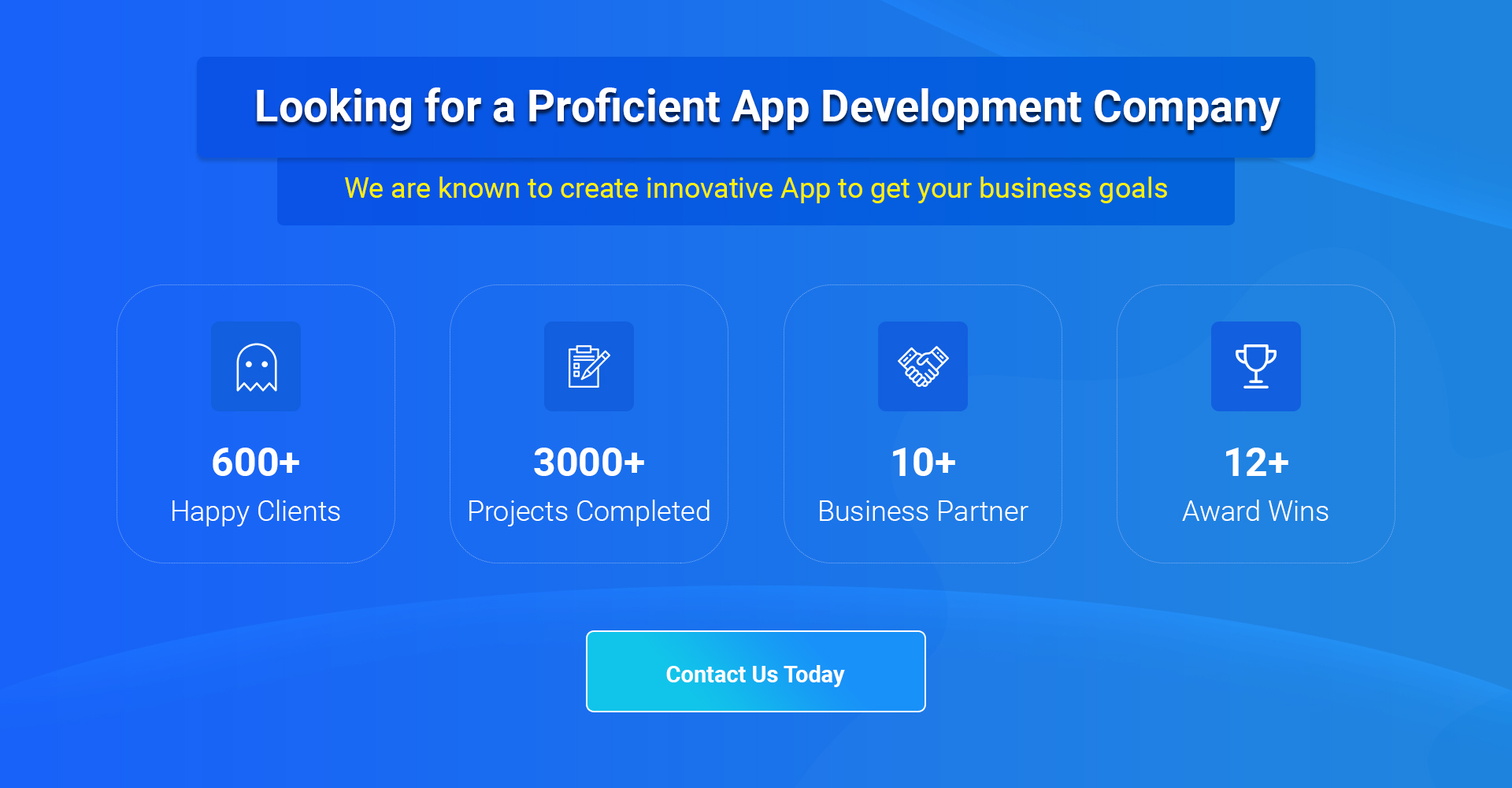 Thanks for reading our post "Understand the basics of an Enterprise Mobile Application Development", please connect with us for any further inquiry. We are Next Big Technology, a leading web & Mobile Application Development Company. We build high-quality applications to full fill all your business needs.