Excellent Azure Programming Support
As a company that makes apps for Azure, we have access to more than 500 programmers who have worked in the pitch for more than ten years. We can offer complete cloud-based services to various businesses and industries and design and build Azure apps with robust architecture.
Why us?
We've worked with Microsoft Azure for more than ten years, and our company's specialty is making apps for Azure. Our skilled team makes apps for Microsoft Azure to help our clients save money and time.
You should hire Azure app developers from us because we know a lot about Azure's app services, data services, and support for open-source cloud technologies. No matter how big your project or your organization is, they can re-architect, design, build, and give you user-friendly solutions to improve your existing applications, making them more productive and able to grow.
We are well-known in the Asia-Pacific market because of our cutting-edge innovations and record-setting output. Our specialists use the best tools and methods to work with your local team and fit in well. Our clients love how fast we are and how much less it costs them to do business with us. People know and respect our name because of how well our Azure app development services are done.
Also read : AWS Vs. Azure Vs. Google Cloud – Which cloud platform should you choose for your enterprise?
Expertise in depth
We will help your team with solution design, upgrades, migrations, and deployment if you hire Azure developers through us. Because we know a lot about making apps in Azure, we'll ensure that your project plan is well-structured and fits your needs.
Our Azure app development team is flexible and can either work with the people you already have or take over the whole project. If you want your digital transformation to go smoothly, we have the technical experts you need to keep an eye on things in real-time, do deep analyses, and improve your workflow. Because we know a lot about Microsoft Azure, your business will work better and save money.
Designing Software for Desktops
As a business, we are very good at making desktop software. Because we have a unique mix of deep technical knowledge, years of experience, and a good understanding of desktop operating systems, you can count on us for all desktop application development services.
On-demand, our Azure Capabilities Developers will use Microsoft tools like Visual Studio to make Windows Azure applications. Azure works well with full cloud-based apps but can also add online features to traditional desktop software. So, you can make a web-based calendar or task management service and host it on Microsoft Windows Azure, or you can make a local work schedule that syncs with an online calendar. Even if you don't learn anything else, you know much more about the arts.
Our Azure Development Services Give You
As a company that was built from the ground up in the cloud, we know everything there is to know about cloud-native computing. Our in-house team has more than 100 people, including cloud experts, solution architects, SysOps administrators, DevOps engineers, consultants, data analytics engineers, database experts, AI/ML experts, and security experts.
Azure, a big name in cloud computing, offers consulting services.
Where to start with an Azure migration or if your company needs Azure services? Our professional consultants can determine what you need, look into your options, and suggest a cloud strategy to help you reach your goals.
How to write code for Microsoft Azure
Using languages like.Net, Java, Python, PHP, and Node.js, our developers use the Azure Web App Service to build and deploy Cloud-based web apps. With the help of our development team, you can give your users a high-quality web app in record time.
Getting together with Azure
One of the essential things about hybrid systems is that they can connect on-premise enterprise applications with cloud-based alternatives. Our expert Azure programmers will connect your services and automate your workflows by using Service Bus and Logic Apps.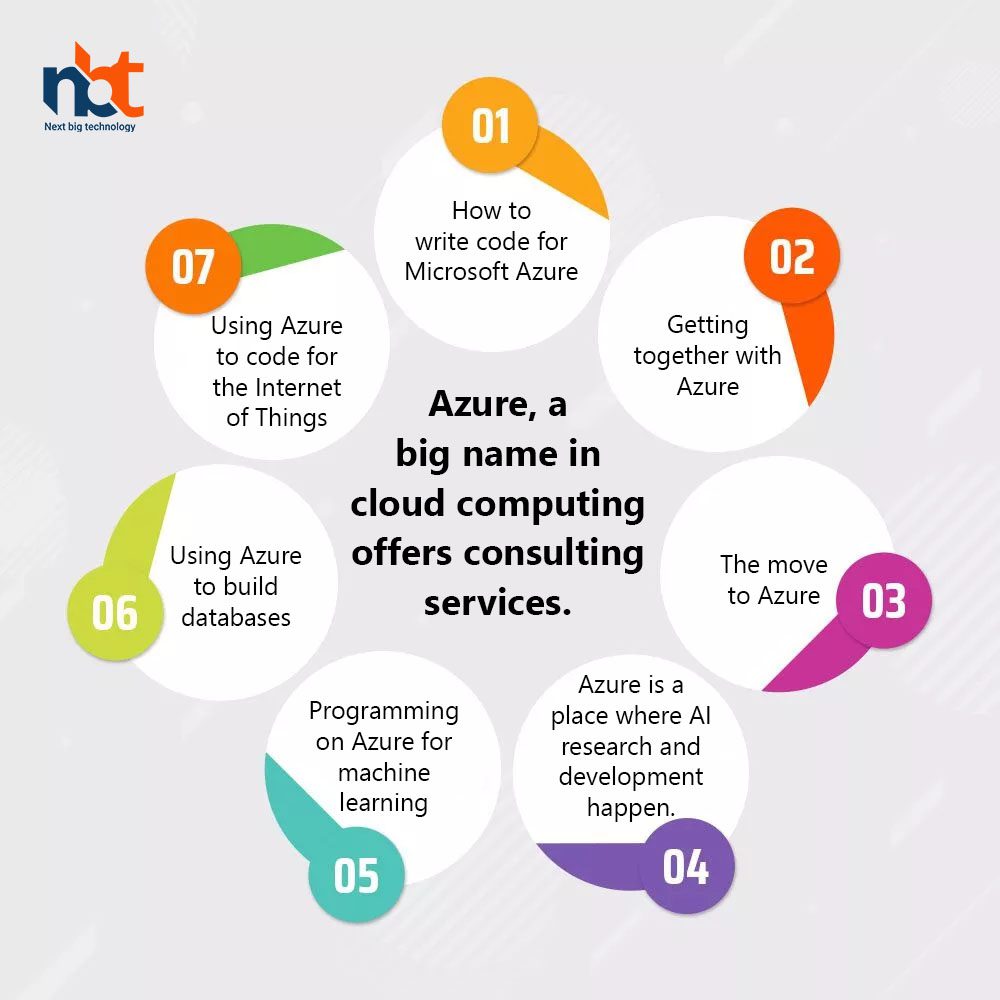 The move to Azure
Have you thought about moving everything to Azure? Our certified Azure professionals can help you move your app and data to the latest cloud-based Azure server, with an emphasis on data security. The first step in the migration process is to find out what data and infrastructure you already have on-premises. Then, we rewrite entirely your legacy application, which may be decades old, using the frameworks and languages you choose. We can move your native web apps to the cloud by moving your on-premises legacy system to Azure Virtual Machines.
Safety in the Azure Cloud: We can help you keep your data, apps, and infrastructure safe in several ways, such as through audits, full integrations, and technical architectural solutions.
Also read : AWS vs Azure vs Google Cloud: What's the Best Cloud Platform for Enterprise?
Azure is a place where AI research and development happen.
We build our own AI-based solutions from scratch using the parts that Cognitive Services gives us. Our team of engineers can make high-quality AI models that can be used to build an intelligent app for your business. We allow you to add sophisticated BI tools to your app that are made by AI-powered algorithms.
Programming on Azure for machine learning
Our data scientists have complete faith in the Azure Cognitive Services they use to build, deploy, manage, and control mission-critical Machine Learning models for our company. We use Python, R, or any of Microsoft's tried-and-true methods to develop plans, integrate business systems, and use the right tools and algorithms. To ensure our clients are compliant, we build predictive applications using the latest machine-learning techniques and give them diagrams explaining how the models work.
Using Azure to build databases
We know how to use and build cutting-edge applications on Microsoft's SQL Azure Database in a wide range of languages and frameworks, such as.NET, Java, Node.js, Ruby, PHP, and Python, but not just those. We can give your app a reliable and fast layer for storing data based on Azure. Our top priority is a database management and optimization tasks specific to our clients' industries.
Using Azure to code for the Internet of Things
Our IoT team sets up the Azure IoT suite to build complete IoT solutions, from the devices to the servers that power the solutions. We can link, track, and control the electronic gadgets in your business by setting up a network around your assets and creating the right analytics solutions.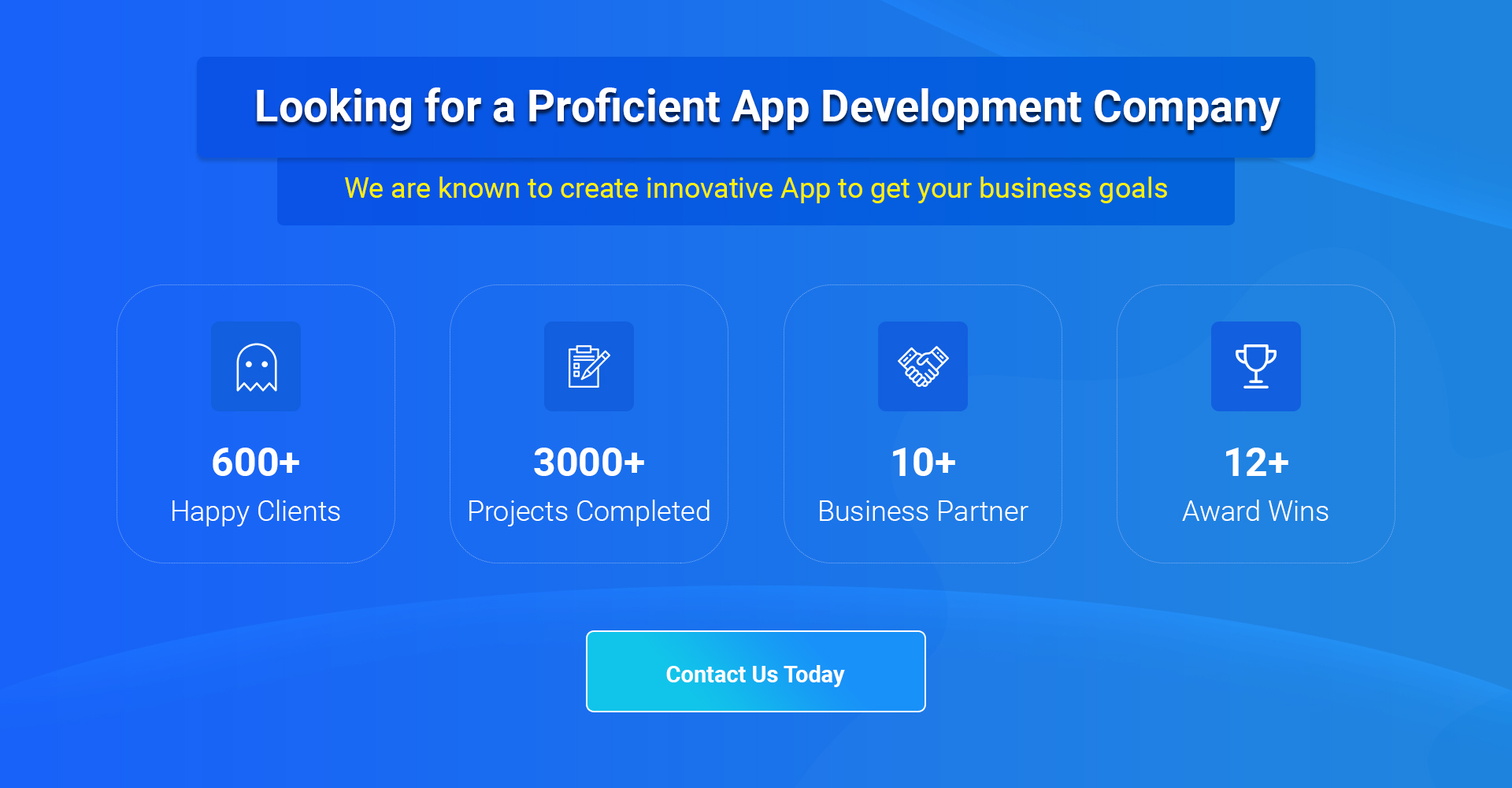 Thanks for reading our post "Azure Application Development", please connect with us for any further inquiry. We are Next Big Technology, a leading web & Mobile Application Development Company. We build high-quality applications to full fill all your business needs.