The tourism business is one of the ones that is growing the fastest around the world. So if you're always planning your next trip, you should get a travel app. This software is a helpful tool and a reliable friend on the road.
Every business that makes money starts with an original idea—a successful business results from new ideas, careful planning, and good execution. So, if you are a new business in the travel technology industry and want to grow by making a travel app, you should look for new ideas.
Best New Ideas for Travel Apps on Mobile in 2022
You'll need to develop something new and exciting to enter the tourism business. Unfortunately, most of the time, the most popular travel apps just put the same ideas differently.
1. How to Book a Hotel with a Mobile App
Having a hotel booking app is very helpful when planning a trip. It makes it easy for them to find hotel rooms where they want to go. In addition, users can use this software to look for places to stay, like hotels, hostels, and homestays.
With so many options, this software makes it easy to find the perfect home for any budget. Inside the app, they can look for available hotels and use filters to narrow their choices based on prices, amenities, and what other guests have said about the hotels. A hotel booking app could be helpful for both users and tour groups.
Also read : Top 10+ Travel & Hospitality App Development Companies in india
2. App that lets you buy plane tickets
A flight booking app lets people look for flights to the places they want to go. The app can help you find out about upcoming flights to certain areas, how much they cost and how many seats are available.
Also, you can track flights on the map on your phone by route, airport, or flight number. Passengers can also look up current delays, weather, landing time, boarding time, check-in time, and departure time.
3. Tour Guide Application
There's also the great idea of an app that can be used as a tour guide and give information about places worldwide. In addition, tourists can find a wide range of restaurants that offer different types of food and prices to meet their needs.
Also, these city guide apps have information about things to do, how to get around, and more. Mobile apps make it easy for people to find and enjoy a place without researching ahead of time. In addition, they make it easier to find popular and local businesses to stay and eat close to tourist spots.
4. Software that can be downloaded and used on local public transportation
Public transit must be easy to find when going to a new city. If you don't know how public transport works in a town, a tourist-friendly app can save your life.
This app tells you where and how to rent bikes, where and how to share taxis, how to take a bus across state lines or between cities, and more. It also tells you about different rail passes and routes. Also, this software lets users know which tourist spots they've already seen and which ones they still need to see.
We made the ride-sharing app "Qaar" for one of our clients. Qaar Inc. is a new transportation network company based in New York. It helps people find drivers and set up rides. Unfortunately, our new Qaar app and website came out just four months after we started working on them.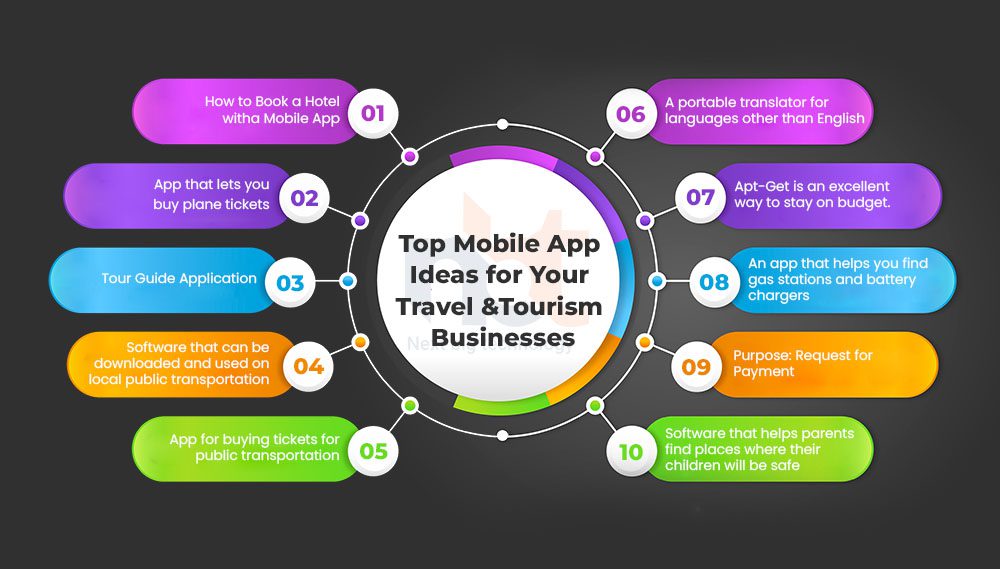 5. App for buying tickets for public transportation
You can make reservations for bus rides the same way you do for plane tickets. People who take the bus often would benefit from an app that lets them quickly find and reserve seats on empty buses.
This app tells you useful things, like when buses will arrive and leave and if tickets are still available. In addition, people can now reserve seats on buses with the tap of a finger instead of going to bus terminals, which takes time and energy. In short, it's an excellent idea for a smartphone app in the tourism industry.
6. A portable translator for languages other than English
If you plan a trip, you should look into this travel app. People who don't speak more than one language well can use language-focused travel software as a translator. It can be used to translate between different text formats and languages.
As a bonus, you can easily switch between different languages with this program by clicking on photos and then changing the text. In addition, it can be used in more than one language, online or offline, making translation easier.
7. Apt-Get is an excellent way to stay on budget.
Many people can't go on vacation because they don't have enough money. A big reason why people have to deal with this kind of problem is that they don't handle their money well. A cutting-edge mobile app can help you plan a trip that won't break the bank.
This app suggests routes and places to stay that will save you time and money. This makes it easier for people who like to travel to plan trips without worrying about how much they will cost.

8. An app that helps you find gas stations and battery chargers
But when you're on the road, finding a place to get gas or charge your battery can be challenging. If you're having trouble getting where you need to go, an app that helps you find gas stations or charging stations for electric cars might be the answer. This app lets you find out about radio stations near you. This app will be beneficial when going on a trip with your family.
Also read : How Much Does it Cost to Develop A Tour & Travel App?
9. Purpose: Request for Payment
Payment apps are more critical than ever before. Tourists would benefit significantly from travel software that works with many different ways to pay. This is an excellent idea to make a travel app that will attract customers.
This software has a lot of room for improvement, such as adding a way to book transportation, a currency converter, a travel card, and so on. But you have to spend money on security measures if you want to keep all the information safe. Using these apps, travelers can learn about how money is used in any country.
10. Software that helps parents find places where their children will be safe
How well you handle your kids' comforters on the trip will depend on how well you've planned for it. Download a kid-friendly location locator app to find restaurants, cafes, stores, entertainment centers, amusement parks, and other places that are good for kids quickly and easily. Our app only picks areas that are good for kids, so you can sit back and enjoy your time with your family.
Conclusion
Beyond the four ideas for travel apps we've discussed in this article, there are many more things to look into and build. But it's hard to choose the right one to get people interested. You should also know what's going on in the market and what's popular.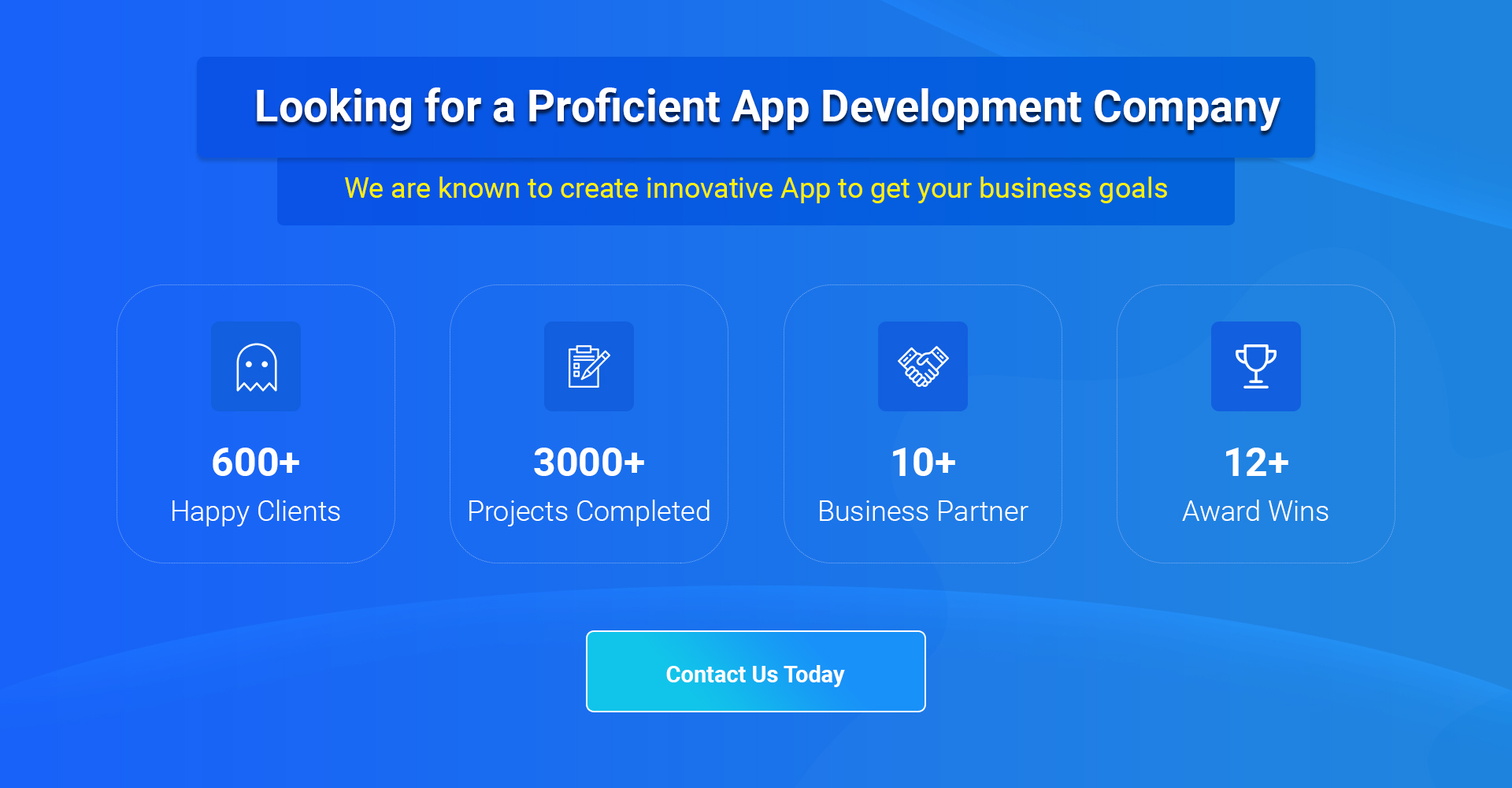 Thanks for reading our post "Top Mobile App Ideas for Your Travel and Tourism Businesses", please connect with us for any further inquiry. We are Next Big Technology, a leading web & Mobile Application Development Company. We build high-quality applications to full fill all your business needs