As a business owner with an active user base of its Mobile App, push notifications service allows you to send and manage mobile notifications using an intuitive UI, and APIs to configure, monitor, and send notifications. They are direct and instant messages that users receive on mobile devices even when the user is not using the app at that time.
They are not Text/SMS messages at all – they need Internet connectivity, are voluntarily accepted by the user, and always come from the server where the app resides. They are often used to inform your end-users about an offer, an exclusive event, a special promotion, breaking news, an alert, etc., the possibilities are endless.
How to Create Efficient and Effective Push Notifications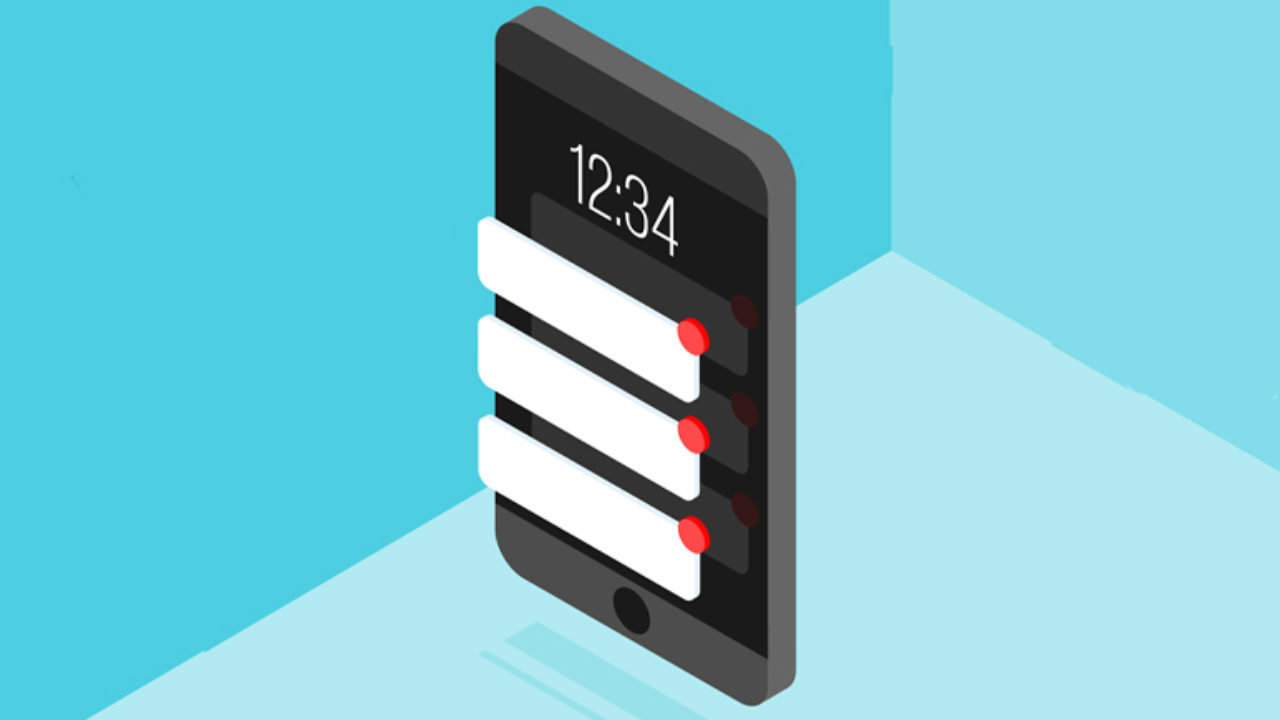 Short and Crisp: Lengthy messages are ignored unless they are transactional. No one has that much attention span or time to read lengthy messages. A short& clear message with correct wording can catch the attention of end-users and encourage them with an effective CTA (Call-to-action).
Less is More: Don't spam your users. Some businesses think that nagging their users to do something is the best strategy; no, it's not. The line between spamming and informing your users is very thin. Don't irritate and annoy them else they can even uninstall your app.
Personal Touch: Generic notifications for all users can save time but results in very few click-throughs. Users love being treated specially and being spoken to directly. Make them feel valued as a customer and send messages that are relevant to them.
Get Creative: Well-timed and creative push notifications are loved by all. Copy is important in all communication channels, and more so in the most direct medium of all. The copy skills are also tested as screen space and a limited number of characters constrain push notifications.
Service Updates: Users would always take action on important service updates like updating the mobile app, security patch, storage requirement, etc. such notification, however, should not be frequent and bundled together to save time and mobile data.
Reminders: If your users have registered for an event, bought tickets to a show, booked hotel or flight seats, then they would like to be reminded of the next action or update before time and again on time. This way they can plan their day and never miss on the action. Many hotels, travel services, and airlines provide these notifications for the ease of their customers.
Breaking News and Alerts: People like fitness freaks, stockbrokers, commodity brokers, bankers, etc. are always on move and on the phone. They may set alerts in their panels for major topics and individual stocks/assets to be notified whenever a significant action/event happens.
Location Services: An app using location services of the mobile can send a push notification when the users enter or leave a geographical area such as a mall, locality, business district, or a festival ground. Relocation notifications work with virtual perimeters for specific areas on maps and are great for sending notifications for date matches, nearby stores, bars and restaurants, hotels, etc.
Also Read: The Ultimate Guide for Best App Ideas for Start-ups
Periodic Notifications: Periodic push notifications are sent once at a specific date and time say once a year and make use of the calendar services. Periodic notifications are also used by newsletter services to send weekly stories and editorial picks; by streaming services to update their users about new releases; by portfolio, services to provide a periodic summary of performance.
Survey Notifications: Push Notifications for surveys are a direct and great way to collect authentic user preferences and feedback to improve customer experience. If users provide a positive rating, the app may send a promotional notification to share it with their friends and win goodies. Ratings and surveys make the users feel they are in command.
Transactional/Order Push Notifications: Push notifications about transactions, services, and orders are very common and alert the users about what activity has happened with their orders, accounts, or credit cards. They may inform about order confirmations or cancellations, order delivery status, tracking information, OTPs, digital receipts, etc. Transactional notifications are perfect for eCommerce, food and drink apps, and mobile banking apps. Also Read: Hybrid Applications: What They Are And Their Advantages
Hope our post will help you to get information about Push Notifications: Types And Examples That Work. You can always hire top Mobile App Development Companies to help you with push notifications.