How does your company's web design team make a new website?
Our expert web design company will work with you to ensure that your staff has a smooth and easy time. Whether you want to ask questions, look at designs, or give us feedback, it's easy to work with us.
This sneak peek at our seven-step process will show you how easy it all is:
Consultation
If you choose to work with our web design company, you'll be given a personal project manager. If you're working on a team project, your project manager (PM) is the person you should talk to. You can contact your project manager if you have any questions, comments, or offers to help.
Before any work is done on designing or updating your site, you can meet with your project manager in person, over the phone, or through a video chat. Your assigned project manager will be able to learn more about your company, brand, vision, and website goals through this conversation.
Mockups
After meeting with you, our team will start making mockups and prototypes of your website.
Our professional web design studio has an entire staff of designers, so we can easily have each of them work on a mockup for your site. Using this method, we can give your company various options for how your website looks and how it is designed.
After your team has seen these mockups, you can decide which best shows your ideal website.
Also read : Professional web design company
Design
After you decide on a general layout, our designers and developers will start building your website. From the first design of your homepage to the installation of your content management system, our staff works quickly and accurately to get your site ready for search engine optimization.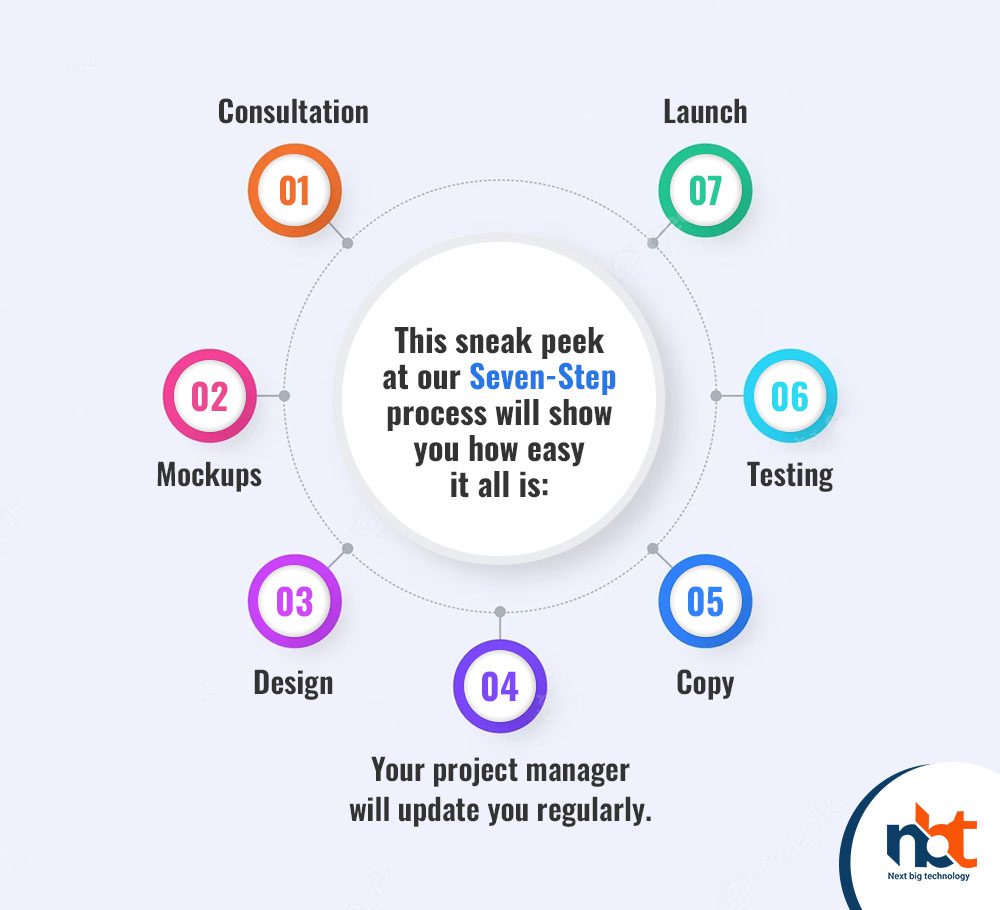 Your project manager will update you regularly.
You and your team will usually meet with your assigned project manager at set times to discuss how the site is coming along. Our expert web design team, ensures that your site is just right by meeting with you in person and sending you updates often.
Copy
As your site's design changes, our in-house search engine optimization (SEO) and copywriting team will be involved. We give your business a specific account manager who handles your SEO strategies and website content. This makes things easier for your business.
Before making an SEO plan for your website and each page, your dedicated account manager will meet with your team and learn about your business and industry. Once we get your OK, our copywriters will work on your content.
Because our web design company has a large and diverse copywriting staff, we can match your account with a writer with a lot of experience in your field. With this feature, you can have content written for your business that aligns with your brand and fits your target audience's interests, needs, and level of expertise.
All of the website's copy, as well as the way it looks, will need to be approved by your team.
Testing
You expect your site to work perfectly when you pay for web design services.
Because of this, we test our designs and code a lot before putting them out there. We promise that your site's navigation, database, and e-commerce solution will work as they should. Our team looks at how long it takes your site to load and how well it runs to improve both the user experience and its search engine rankings.
Your website going live is the last and most crucial step, which we may do once testing is done.

Launch
When your site goes live, our team and yours will be happy.
Our project managers, developers, and designers will work on getting your site up on the date you choose. After your site goes live, our expert web design team will recheck it for bugs.
Once your site is up and running, you can use it as part of your digital advertising plan.
For example, you could keep working with us to improve your SEO strategy. Or, you can work with our diverse team of online marketers to start new campaigns, like pay-per-click (PPC) advertising, video marketing, or advertising and marketing on social media sites.
Your project manager or account manager is always available to answer your questions and give you ideas about how to promote and improve the performance of your website. Before you start making your website, you might get some good advice from a seasoned strategist if you talk to them.
Also read : Why Should You Hire Professionals for Web Development? Reasons Listed!
Why should you let us build your site?
Many companies hire us to make their official company website because of the following:
We've been making websites for a long time.
Advantage, Our in-house design and development team is excellent and has won many awards.
Goods and services We are a full service agency focusing on digital marketing and web design.
Reputation: We are known for making professional websites that make money for our clients.
Our customer satisfaction rate is 488% higher than the average for the industry, and our customers would recommend us to their friends and family.
Several happy customers have given us five stars, and we have hundreds more testimonials from happy customers.
Technology: Our AI-driven software, which we made in-house, makes it easy to track the performance of any part of your site, from user engagement to lead generation to analyze your competitors, in record time.
We have a long list of new and redesigned websites that we have finished.
In addition to these advantages, we also give our customers results they can see and touch.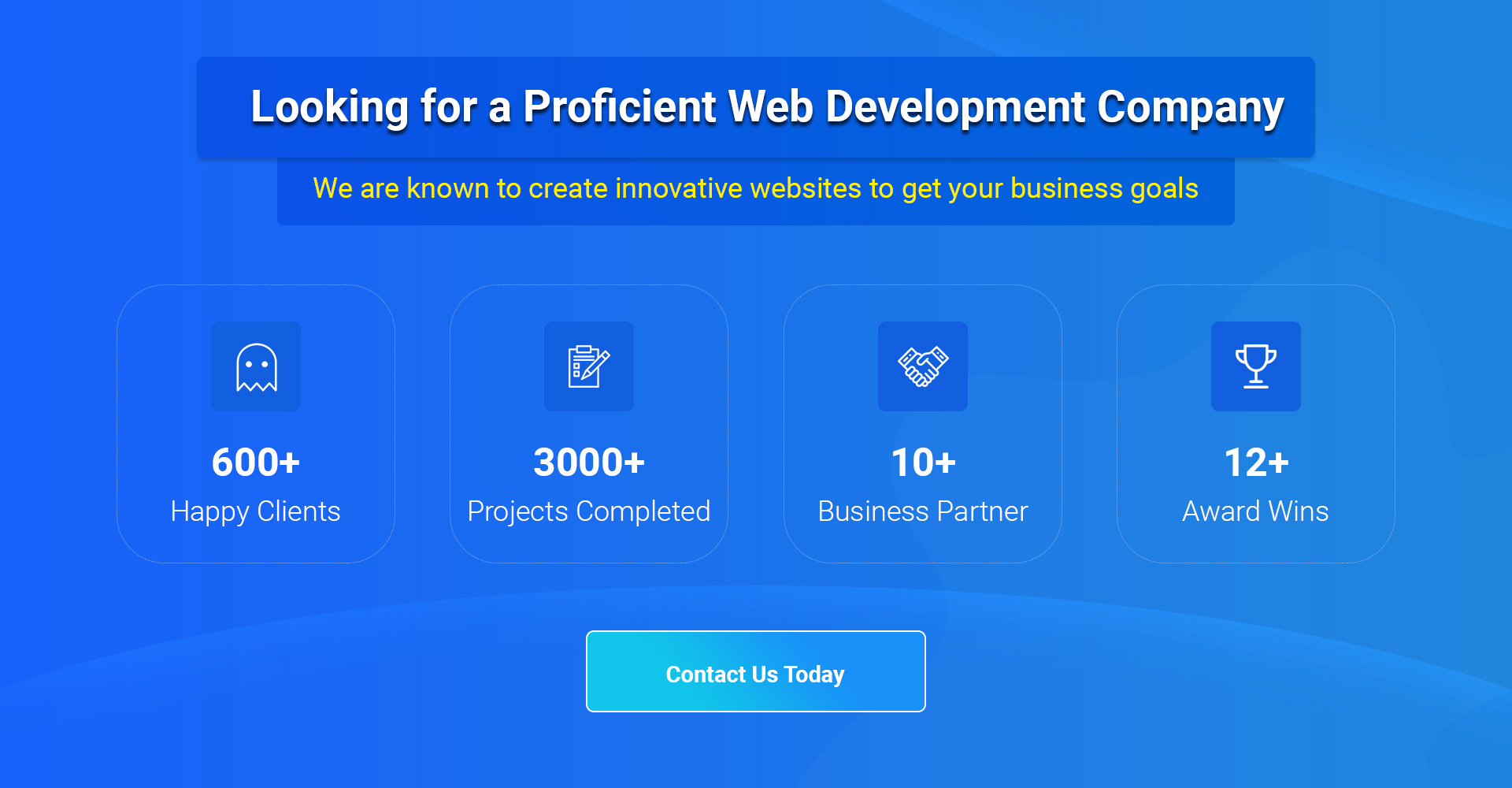 Thanks for reading our post "Professional Website Development Company", please connect with us for any further inquiry. We are Next Big Technology, a leading web & Mobile Application Development Company. We build high-quality applications to full fill all your business needs.