The proper decision for building a healthcare app is to understand all the essential requirements that an advanced medical app can solve. It is guaranteed that health care products can be successful if the proper foundation is done and the app admin is having a complete passion for improving people's life. Even if you have the passion, we also need to know about the complete steps for developing the healthcare apps which can help in changing people's life. In case you're wondering how to develop a successful health care app then you're in the right place as in this article we will be discussing that.
Healthcare Industry Overview:
In case you're thinking about making a medical app then you need to properly know about the health care industry. After the outbreak of the coronavirus pandemic, the usage of the healthcare app market has increased drastically and impacted our life. The major functionality of any healthcare app is to offer telemedicine, remote patient monitoring, and artificial intelligence services to ensure the best healthcare service delivery.
According to various reports it has seen that more than 300% of the investment has returned with high interest with the proper implementation of the healthcare app. Even in the year 2021 the innovation of digital Healthcare is continuously growing and attracting more capital in the industry. Various sectors in the health care funding requirement have managed to reach new record heights throughout the years.
Also read : Want to Build Healthcare & Medical Website and Mobile App? Reach Next Big Technology!
Digital therapeutics
Artificial intelligence
Omics
Telemedicine
Mental health
All the health care executives are continuously focusing to improve the patient experience with the proper investment in the development of patient portals, telemedicine, EHR interoperability, etc. Patients and doctors are always looking for the best ways to get connected even if they are keeping their distance. Due to the convenience and easy access to health care services telemedicine applications are continuously increasing to rise.
It is safe to say that telemedicine solutions are the future of medical services. According to various reports and statistics, it is more than 90,000 mobile health care apps are being available in the Apple App Store and Google Play store combined. Even it is expected that due to the continuous increase in the investment of healthcare apps there could be in the application reached 4,00,000 landmarks.
In the year 2021 people are having the choice of selecting mobile apps for smartphones from over 1,00,000 available choices. You can easily check the top health care product rankings in the store and you can select according to your preference. By going through a lot of fitness applications you can get to know about various features and implementations done on different apps. They are having features like meditation products, calorie trackers, period trackers, fitness applications. This will help in the creation of any decent telemedicine application for your health care service requirement.
Types of Healthcare Apps:
There are different types of mobile healthcare apps available in the market. Although we need to focus on three types of audiences to have ensured a high-grade healthcare app. Those three audiences include administration, patients, and medical personnel. We have listed all the types of healthcare apps required to have successful engagement in the healthcare industry.
Healthcare Apps for Health Providers:
EHR
Remote patient monitoring
Appointments management
Telemedicine
Clinical communication
Diagnosis
Hospital ERPs
Medical reference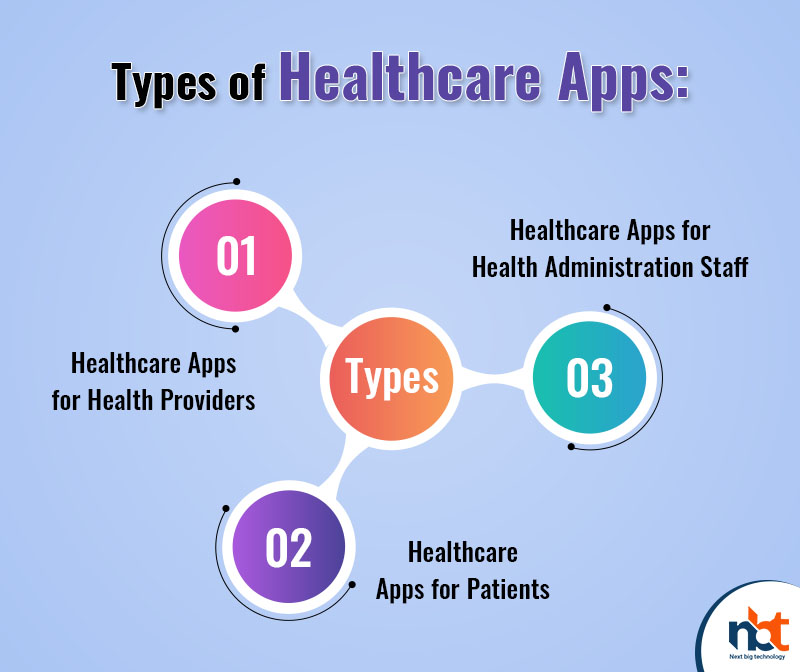 Healthcare Apps for Patients:
Women's health
Social networking
Appointment scheduling and reminders
Mental health
Self-diagnosing
Telehealth
IoT medical products
Habit tracking
Fitness and Wellness
Healthcare Apps for Health Administration Staff:
Billing
Nurse and doctor marketplace
Practice management applications
EMR & EHR
Inventory management
We can see that there are various to choose from once we decide to develop and healthcare application for both Android and iOS devices.
Mandatory Features to be Implemented in Healthcare App:
In developing a proper health care application, we need to include various features to have the proper engagement of the users by offering them advanced benefits First off although the choice of the features is entirely dependent on the type of health care application we are trying to develop. Several must-have features need to be properly implemented into the health care application to have the best possible success.
Telemedicine options:
Get quick connection with the health care providers through messaging, video calls in real-time. This is one of the major features which need to be implemented into the healthcare app.
Integrated functionalities:
The app needs to have proper integration of various functionalities and services like Google Fit. As the healthcare apps will be dealing with the major part of the patients' data integrated functionalities will help in proper management.
Doctor and patient profiles:
Every data on the app needs to be organized in a user profile which any doctor or patient will have the ability to edit. Any patient or doctor profile must include various information regarding their health care details for the patients and specialist or experience in the case of a doctor. This will help in making quick choices to get the health care services.
HIPAA compliance:
The PHI data need to be kept secure and according to the HIPAA rules, every health care application needs to follow a few guidelines and procedures. It is important to encrypt the data by implementing 2-factor authentication. Every health care app should use a secure connection along with various other protocols to keep all the data and credentials completely safe from any third party or unauthorized access.
Also read: Top trending mobile applications used in the healthcare industry
Notifications and reminders:
Every mobile application needs to offer the proper notification and updates to keep the users have the proper knowledge of every detail. To be a successful health care app we need to offer the proper updates on medicine intakes and prescriptions to ensure the viable future for the application. These notifications need to be delivered via push notification which will be completely based on time and location. This will ensure to have the proper engagement of the users and doctors to give the best possible health care services with no limitation.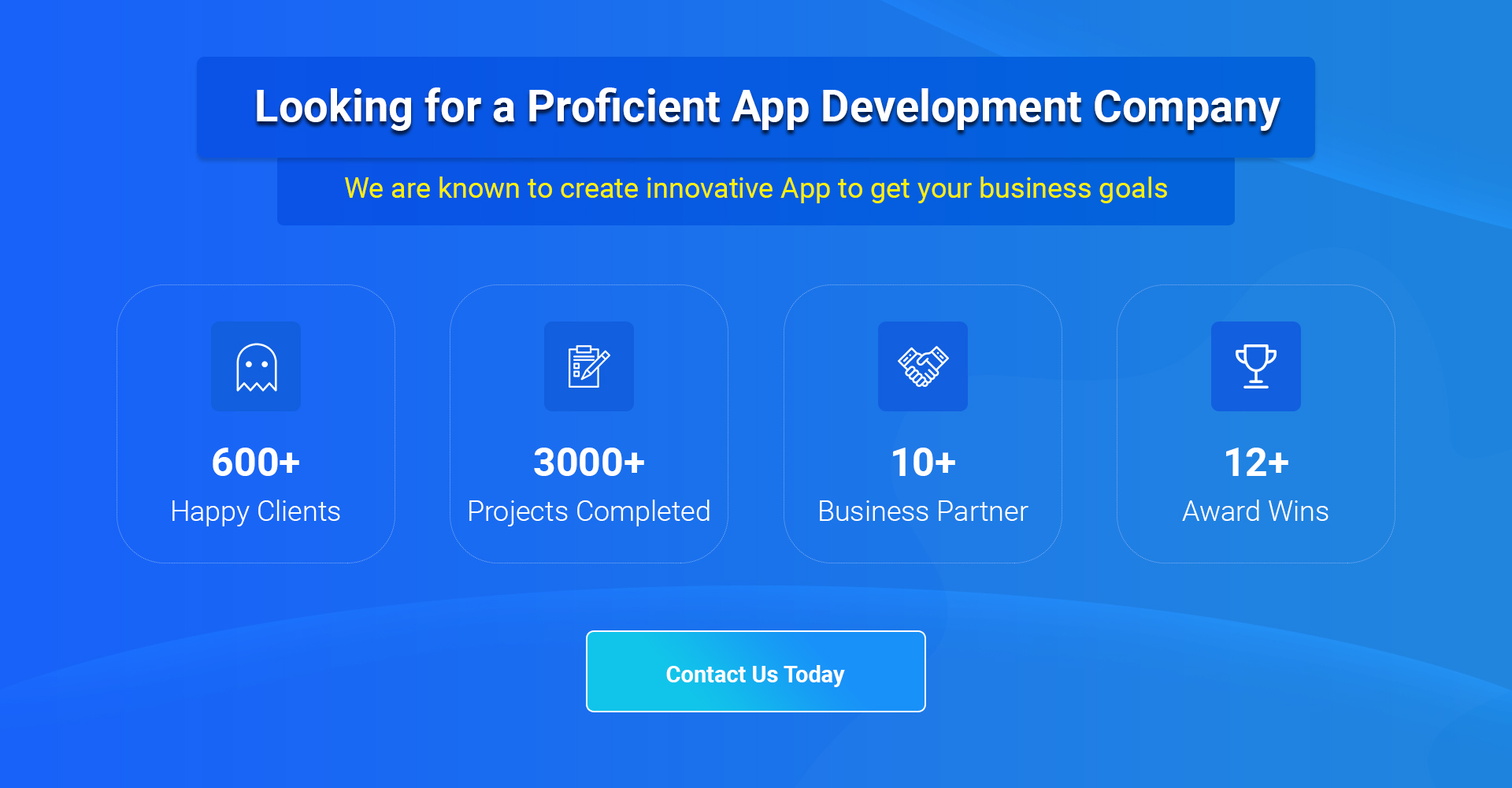 Thanks for reading our post "How to Develop Successful Healthcare App – Features and cost in 2021", please connect with us for any further inquiries. We are Next Big Technology, a leading web & Mobile Application Development Company. We build high-quality applications to full fill all your business needs.