Have you ever wished that going on the Internet was just as easy? To reach this goal, make a single-page application (SPA) instead of a bunch of pages (MPAs).
In other words, please tell me what a "one-page application" is.
A single-page application (SPA) is a website or app that shows all its information on a single page. When you click on some links, tabs, and buttons, the page doesn't change. Only the material that was asked for is changed.
On the other hand, websites with more than one page often reload whole pages in response to user actions. So, even though the content is the same, the user has to wait for the page to load.
What, exactly, does a single-page web application do?
What's the difference between an app with one page and one with more?
What does a SPA look like? What are its strengths and weaknesses?
What are some tips for putting together a SPA?
We will also talk about tasks that might be easier with a single-page application design. Are you ready to see things from a different angle? Then, go!
Also read : How to Create a Single Page Application with React?
In other words, please tell me what a "one-page application" is.
A single-page application (SPA) is a web solution that doesn't require users to switch between different pages. It does this by running all the necessary JS code in the browser. The original goal of SPA was to make the mobile browser feel more like a native app to make it better for people to use. If this is the first time you've seen this page, all of the content will load without you having to do anything else.
States are taking the place of pages.
MPA users click through several pages to get the information they want. On the other hand, single-page applications (SPAs) move users between different views of the same page.
When you click a link or button on a SPA, the page won't reload. When a user asks for a change to a website's content, only that part of the page is changed behind the scenes, while the browser only shows the page as it was when the request was made. The rest stays the same.
The client can talk to the server without reloading the page with AJAX. This makes it possible for this functionality to work. We'll talk more about how SPAs work a little further down the page.
You can look at your Gmail inbox, Trello to-do list, or even your Facebook page. All of these are examples of websites that only have one page.
When we say that an app is just one page, we mean it in a very literal way. This single HTML page reduces the load on server resources by a large amount and also allows for dynamic updates.
What's good and what's bad about a one-page application
What did SPA have that made it so popular? Why, if they are so great, have only some websites switched to the single-page idea if it is so great?
What's good about a one-page app
Review the pros of a one-page application to ensure it's the right choice.
Changes to make the user experience better.
Always having to reload the page is annoying, time-consuming, and wasteful. Customers just passing by could leave your site for good if they have a bad experience.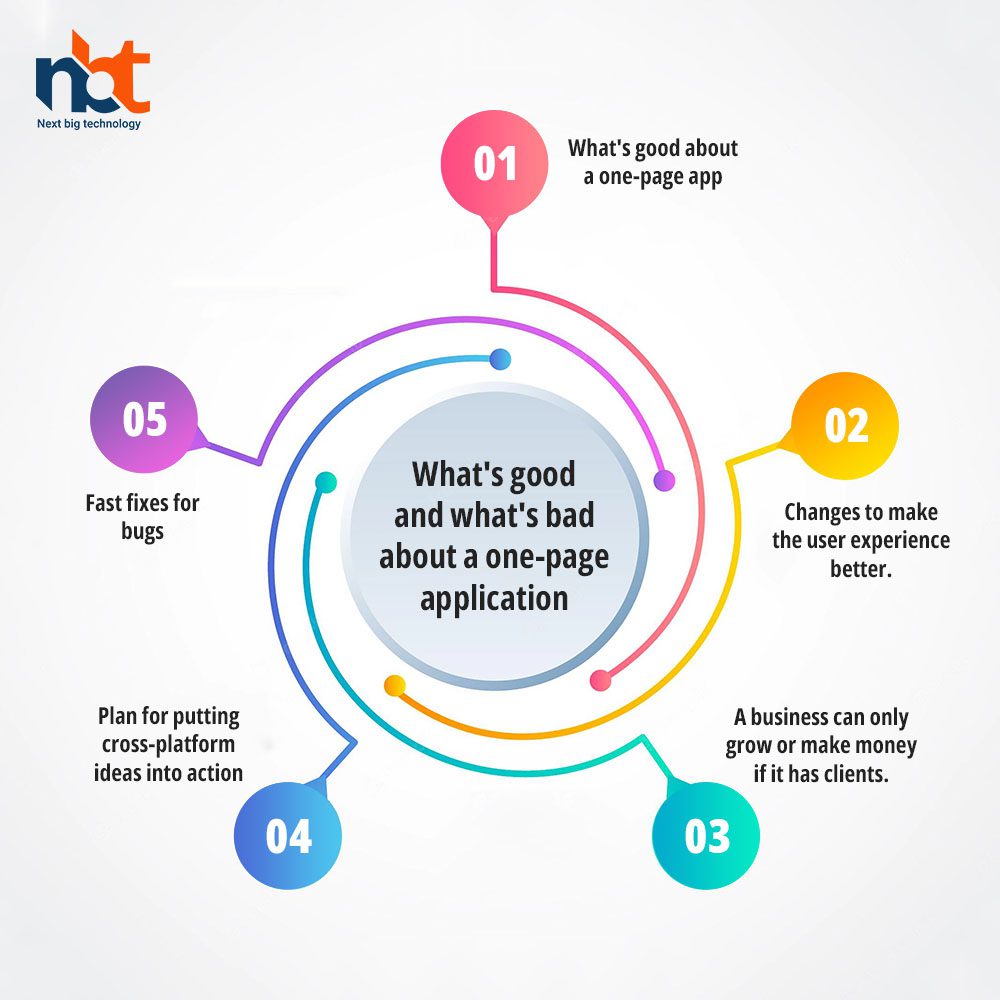 A business can only grow or make money if it has clients.
Most importantly, a one-page app makes the user's use easier. As we've already said, we'd like to draw your attention to the problems with slow page load times and web app performance when using a slow internet connection.
Keeping in mind that a one-second delay can cost billions of dollars shows how important it is to move to the SPA paradigm.
Plan for putting cross-platform ideas into action
SPA is the best way to show how the cross-platform strategy works. It looks good and works well across all platforms and browsers. This information is useful for both software developers and regular users. The developers only have to write once to work with all browsers, and users can use the app on any device they want, thanks to its responsive design.
Fast fixes for bugs
Because of recent technological changes, it is now easy for developers working on Single-Page Applications to debug in Chrome. Even though fixing bugs in software with more than one page isn't easy, it is easier.
Also read : How to Create a Single Page Application with React?
How to make a single-page application, step by step.
In this chapter, we'll talk about the people, the resources, and the time, which are the three most important parts of a successful single-page app. If you want to build a solution that gets noticed and funded, sets up a steady sales channel, and doesn't crash when more than 100 people try to use it, you'll need to ensure that all three things work together.
Computer parts and programs
We've already talked about how JavaScript is needed. But what about using other ways to do things? Also, are there any alternatives to pure JS? Of course, there are.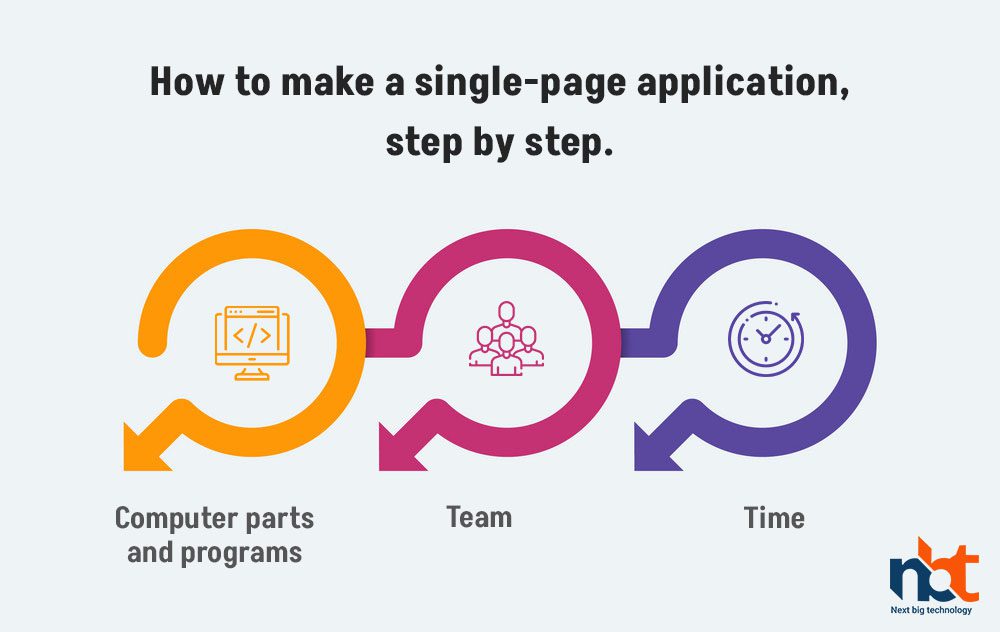 Team
Before you think about a single-page application design for your next solution, make sure your developers know how to use JavaScript. You can only make a successful app with a deep understanding of JS technology.
Time
Remember that the time it takes to make a SPA depends only on what you want it to do. The final product is affected by how complicated the features are, how big the team is, and how much time is available for analysis and making decisions.
Making a single-page application can take two to twelve months or more.
If everything goes well with the launch, the next step is maintenance. You might still need a strong engineering team to help you fix any problems, add new features, and update the app's content in a few minutes.
Conclusion
The creation of single-page applications is a hotly debated topic, and many people have ideas that are completely different from each other. To make the best choice, you should look closely at your needs, goals, and requirements and learn as much as possible about SPAs and how they differ from regular websites.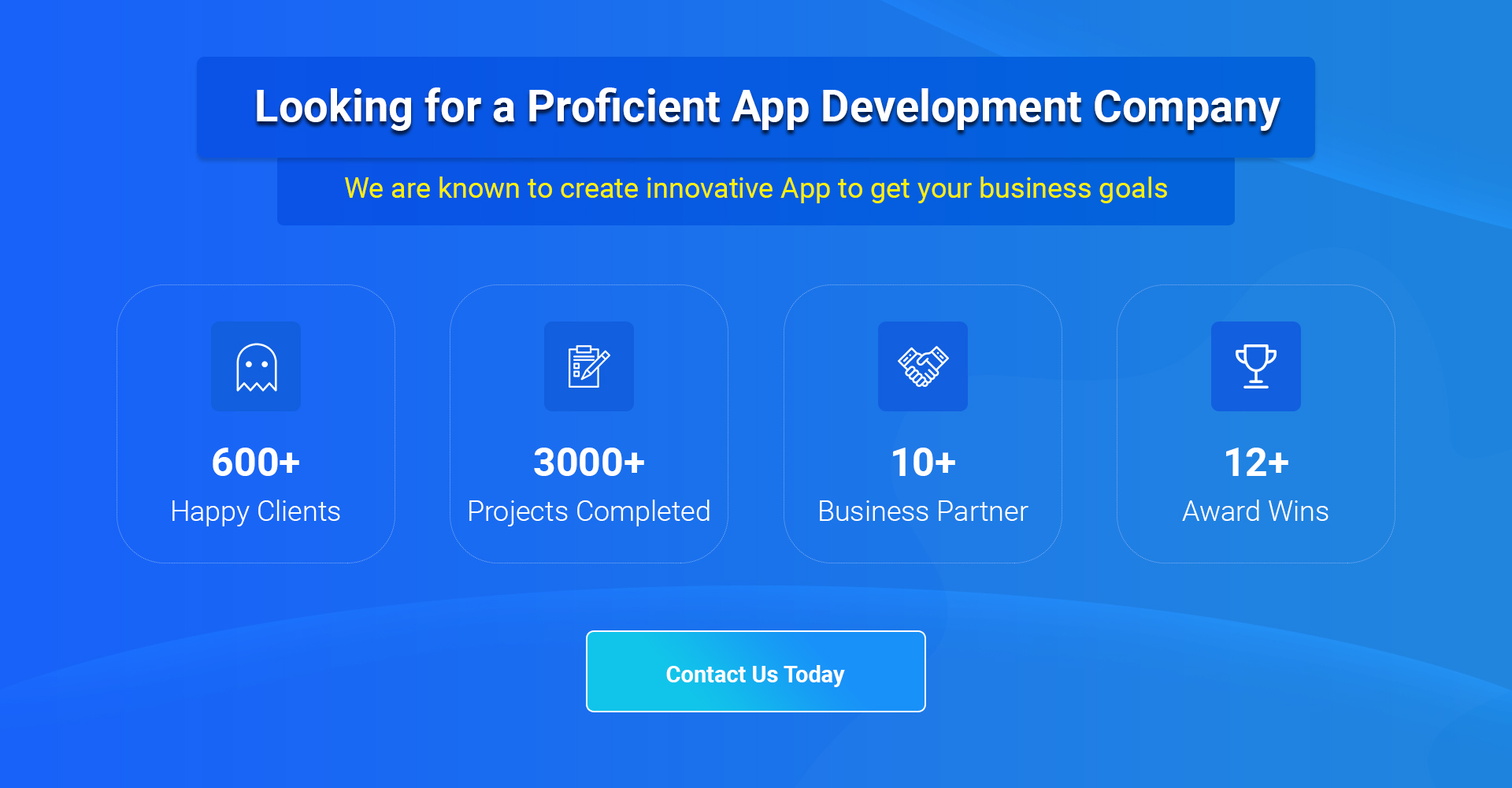 Thanks for reading our post "How to Build a Single-Page Application?", please connect with us for any further inquiry. We are Next Big Technology, a leading web & Mobile Application Development Company. We build high-quality applications to full fill all your business needs.