With the rush of mobile devices and apps flowing through your foot, security has become a top priority. The use of smart devices by teenagers is on the rise all around the world, and it may be rather frightening. Furthermore, the risk of fraud, scams, spam, adult content, cyberbullying, depression, malware exposure, and other threats is increasing, therefore it's more important than ever to restrict screen time and delete questionable content.
You can receive fast notifications about any strange activity if you want to keep track of your children's activities, such as who they hang out with, what they message, who they meet, what they watch, and so on. Whether you want to know if your children are watching something without your awareness, you can use Celltracker.io to track their actions surreptitiously and monitor their conversations, internet activity, and location.
Celltracker.io is a free remote phone tracker programme with comprehensive and exact GPS position monitoring, as well as SMS and Whatsapp tracking, among other capabilities. Let's take a closer look at the app and see how it works.
Celltracker.io: An Overview
This monitoring app is a free application that tracks and monitors all of the activities on your smartphone. Celltracker.io allows you to keep track of your calls, location, photos, Whatsapp, Snapchat, Instagram, browsing history, Skype, and much more. The best aspect is that you may use this free mobile software remotely, and it goes into incognito mode once downloaded to the targeted smart device.
Include These Features in Your Mobile Tracker App
There are several cellphone tracker apps accessible these days from app development businesses, one of which, Celltracker.io, gives a top-notch solution to all your parenting concerns. This free smartphone tracking app has a variety of functions such as reallocation tracking, site filtering, all-call records, browsing history, and more. This programme can protect you from harmful assaults and unauthorised access.
Feature of Invisibility
When downloaded to the targeted mobile device, this remote mobile tracking programme has an excellent incognito feature that makes it invisible. As a result, if someone steals your phone and tries to use it, they won't realise you already have access to it. Furthermore, if your phone is stolen, you may track its current location and locate it.
Devices that are compatible
This cell tracker programme works on virtually all devices, including iOS, WebOS, Windows, Blackberry, and Android, and supports practically all operating systems.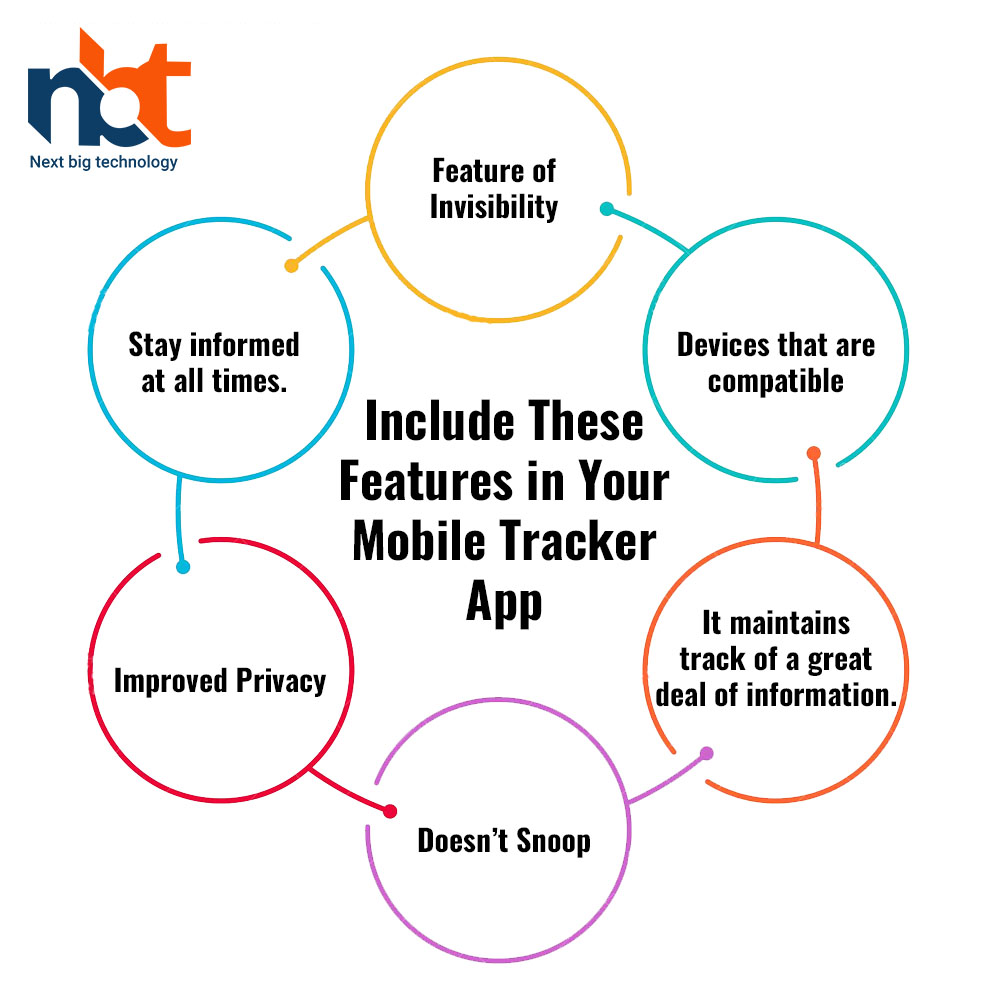 It maintains track of a great deal of information.
You may remotely trace their browsing history, video, SMS, emails, all-call records, contacts, and more after downloading the app on the target smartphone. After reviewing numerous apps, we observed that some only provide basic capabilities such as location tracking, however, this outstanding tool provides more advanced features such as social media tracking, SMS, browser history, and more than other smartphone tracking apps.
Also Read: Affect of Coronavirus Pandemic on Grocery Delivery Business Worldwide
Doesn't Snoop
You are erroneous if you believe that this cell tracker programme is spying on you. This programme does not keep track of your activities. Its sole purpose is to assist parents in maintaining control over their children, who are still young and prone to getting off track. As a result, this app can be trusted to keep them safe from internet scams and pornographic content.
This programme can assist you with backup, tracking, and usage of your cell phone. You should also be aware that the information will only be accessible within the app or via the Celltracker tracker website. In addition, when you uninstall the app, all of your saved data is promptly removed.
Improved Privacy
When it comes to data protection, the Cell Tracker software does a fantastic job. This tracker app protects your information from fraudsters by keeping it secret. End-to-end encryption is used in this free mobile tracker software to ensure data confidentiality in your account. So, aside from you, your service provider will not be able to access your personal information without your permission.
Stay informed at all times.
The most advanced feature of this mobile tracking app is remote up-gradation. The Cell Tracker app allows you to remotely update the software on your target's cellphone. This means you won't have to manually upgrade the app to get the latest features.
Cell tracker io App's Advantages and Disadvantages
Benefits
– When it comes to monitoring, cell tracker has a lot to offer, such as photographs, contacts, all-calls recording, SMS, social media tracking, remote camera, notifications, and so on.
– Tracking your location via GPS
– The incognito mode (go invisible in your target device)
– Parental supervision
– Receive remote updates
– Anti-theft protection
– It's light.
– There are no hidden fees.
– Compatible with all operating systems
– It's simple to download and use.
Drawbacks
– Advertisements are included
– Requires access to the internet
Final Thoughts
A cell tracker is a cutting-edge solution to your safety and security concerns. This is a remote cell tracking app for Android devices that is free, secure, and advanced. Almost everything is tracked and recorded by this software, including browsing history, email downloads, photographs, status, videos, and much more.
This is a freemium programme with over 35 advanced tracking features that is easy to install and use. However, there is a paid edition of the programme that gives you access to more advanced tracking tools. The free plan covers the basics, but if you want more comprehensive coverage, you may upgrade to a premium plan.
Furthermore, when it comes to the app's functions, it has a simple UI and is user-friendly. This programme is also free to use and claims to be extremely safe, with end-to-end encoding and enhanced privacy. Furthermore, as previously stated, one of the best benefits of this programme is remote updating. Imagine getting the most up-to-date information while staying at a distance!
Are you ready to create a cell monitoring software with some unique features and an original concept? If so, please contact our app development team so that we can brainstorm excellent ideas for creating a remarkable app that will wow your audience.