Grocery delivery is a thriving industry that is constantly expanding. You need to develop a powerful and interactive mobile application if you want to expand your consumer outreach, accelerate the delivery process, and stay one step ahead of your competition in the marketplace. Let's discuss some points of Grocery Delivery Mobile Application Development Services With NBT.
In order to meet the specific needs of your company, Next Big Technology provides a comprehensive grocery delivery mobile app development solution. We have worked with a diverse spectrum of sectors, including both brick-and-mortar and online retailers.
No matter what size or type of business you have, you may benefit from hiring a grocery delivery mobile app developer from us to customize the needed solutions for your company. We provide individualized service at a reasonable cost while also utilizing cutting-edge tools and technologies in our operations.
In order to create and develop an exclusive grocery delivery mobile app, you should hire our team of highly skilled developers. Our extensive industry knowledge is reflected in our competence, which eliminates the possibility of disappointment.
Why Hire Grocery Delivery Mobile App Developer?
In order to meet the specific requirements of your company, Next Big Technology provides an all-inclusive grocery delivery mobile application development solution. We have a highly trained development team that is always available to assist you, no matter how complicated your project may be.
Here are some of the benefits of working with our grocery delivery app developer:
User-Friendly Solutions
If you want to make money in grocery delivery services, you must create an appealing app that users can use without difficulty.
On Time Delivery

Once you hire our developer, you will have a mobile app that is both strong and feature-rich for grocery delivery.
Deployment On Apple & Google Store

Only the development of a grocery delivery app makes sense, and as a result, we release it on the Apple Store and Google Play Store. Once we have placed your app in the shops, customers will be able to simply access it, allowing you to increase your customer outreach.
Easy Hiring

We believe in the importance of having a flexible work environment. Hire our grocery delivery app developer on a temporary basis (on a daily, weekly, or monthly basis) to ensure that your project is completed on schedule.
Affordable Solution

We provide an all-inclusive grocery delivery app development solution, as well as maintenance and support, at a competitive price without sacrificing quality or reliability. Aside from development, we also provide comprehensive maintenance and support at no additional cost to you.
Grocery Delivery Mobile App Development Services

Next Big Technology has a team of highly experienced and professional mobile app developers who are always accessible to customize the best solution for you. Contact Next Big Technology today to learn more.
We are experts in:
Data Management

The evaluation of data has a significant impact on the success of your food business. Make use of the analytics tool to extract actionable perceptions from the enormous amount of data available to you. This function aids you in the efficient management of your activities.
Delivery & Scheduling
Setting up a solid timetable is essential for getting groceries delivered on time. Users can simply add things to their shopping baskets and arrange the frequency of their orders using the mobile application that we developed.
Push Notification
Customers should be informed about attractive offerings at the appropriate moment if you want to elicit good responses from them. When you have a feature-rich mobile app that includes a 'push notification' feature, your consumers will receive daily updates about new deals and discounts on your products and services.
Search & Filters

The stronger the search capabilities of your mobile app, the greater the potential for business growth. Users may filter the list of available products and read their descriptions before placing an order thanks to the extensive search features that we have integrated into your app through our integration.
Order Tracking 
Following the placement of an order, your consumers will want to know the actual position of the products while they are being transported. Because of the tracking feature, they can track your order's progress before it is delivered to your door.
Proper Communication

Communication is essential in any successful professional association, just as it is in any successful personal relationship. We create an easy-to-understand medium of engagement that allows you to share critical information with your consumers.
Secure Payment Gateways
Your business is different if users are unsure about the method of payment while ordering groceries through your mobile application. So we incorporate cashless and secure payment methods into our system. When you have us design your app, your users will be able to benefit from a completely secure payment method.
Our Grocery Delivery Mobile App Development Process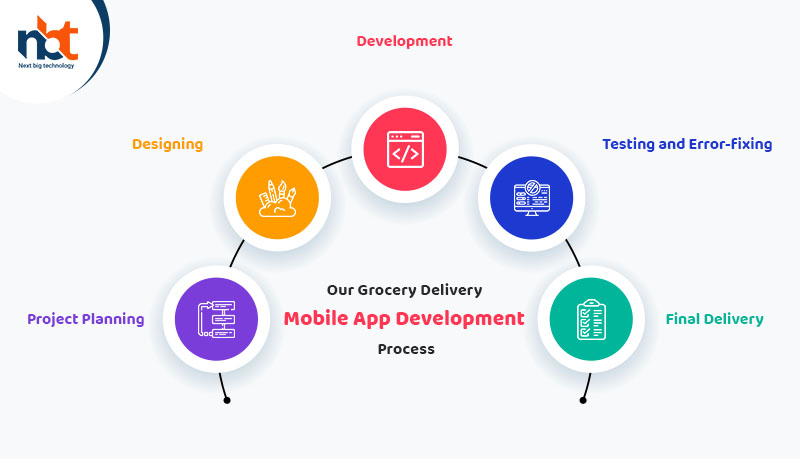 We use a well-structured method in order to create the greatest grocery delivery mobile app that is tailored to your company's needs and preferences.
Take a peek at the steps that are included in our application development process:
Project Planning
During our investigation, we learn about your grocery delivery mobile app development project and gather information to use in our development. As a result, our developers devise a detailed plan for the development of the app.
Designing
Our talented UI/UX design team sketches out the overall structure of your grocery mobile app, including the user interface and wire-frames, for you.
Development 
Our programmers build robust code to add functionality to the many sections of the app in accordance with the design and architecture of the app.
Testing and Error-fixing
Once the coding has been integrated into the design, we will test your app using a variety of automatic and practical tests to identify flaws and correct them as soon as possible.
Final Delivery
We provide the completed product and provide you with an opportunity to review it. If you require an enhancement or an update, please contact us as soon as possible.
Hire Grocery Delivery Mobile App Developer

Want a cost-effective grocery delivery mobile app development solution that includes everything? Look no further. Take no second thought about hiring a grocery delivery mobile app developer from our company!
Having worked in the grocery delivery mobile app development market for many years, we have been familiar with a wide range of cutting-edge technologies and talents that enable us to create amazing mobile app solutions that are tailored specifically for your company!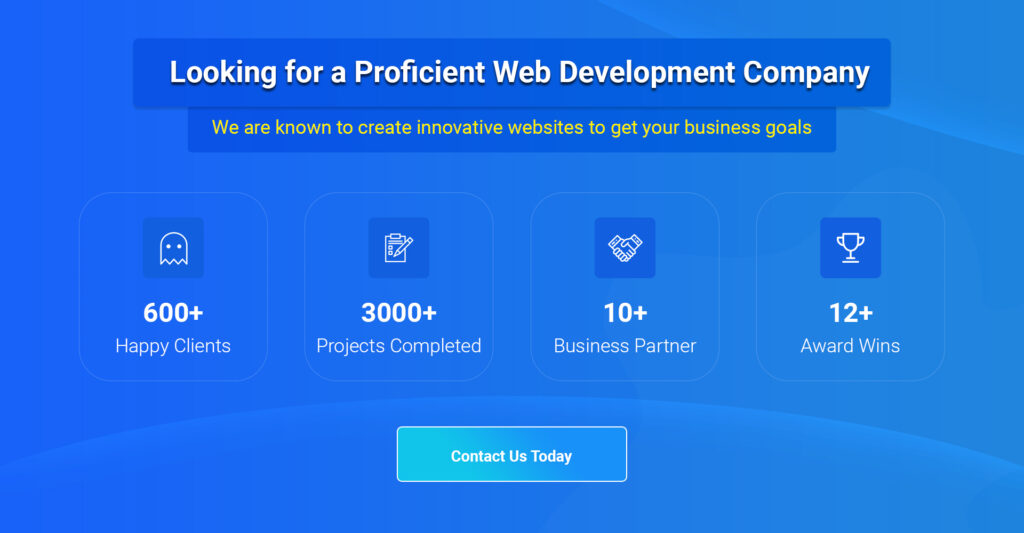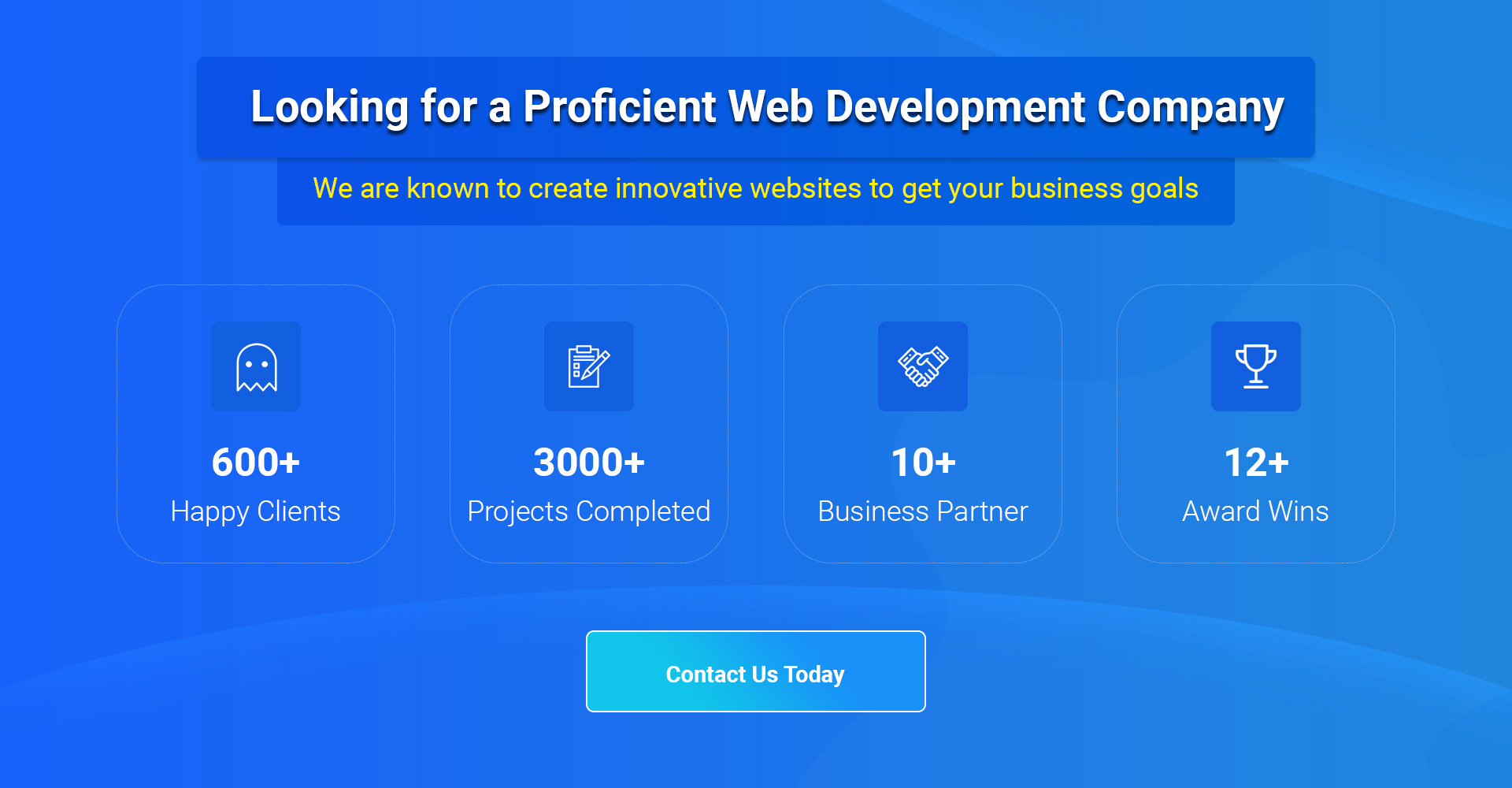 Thanks for reading our post "Grocery Delivery Mobile Application Development Services With NBT", please connect with us for any further inquiry. We are Next Big Technology, a leading web & Mobile Application Development Company. We build high-quality applications to full fill all your business needs.