Today's websites, most of them are empowered by WordPress-CMS. WordPress is very much adaptable and is one of the best CMS
Another big advantage of using WordPress is, there is no need to install WordPress each and every time when you create a website. Unlimited websites can be hosted and managed without having to log in and log out which helps you save a lot of time.
Multisite WordPress feature helps bloggers and website creators to create and run as many websites from a single base code without the need of installing WordPress each time.
Best WordPress Company is specialized and is an expert in the building and implementing of websites and work as per the client's requirements.
Now, let us find out a few exclusive reasons to go for the WordPress Multisite feature:
Multi sites can be opened by just installing WordPress only once:
If you require many sites to be operated, WordPress is definitely a good choice. Multiple sites can be opened and maintained. Suppose if you are holding a company across the globe, then several websites are required according to the particular countries. So, this problem can be overcome just by installing WordPress once, and different URLs according to the countries are generated separately. And the main website is maintained, only the content needs to be changed according to the country and this is managed by a particular admin who is allocated globally with respect to their country. A single installation of WordPress leads to the hosting of several sites. That is the beauty of WordPress multi-site. Best WordPress Company
WordPress multisite is cost-effective:
It is highly affordable because just hosting using a single account, you can manage many websites. And using a single master theme and design, it is shared with all the other countries' websites if you are running and managing companies internationally. So, a common theme, design, and agenda are purchased and applied for all the websites running across different countries. Only, content is managed by the respective admins of the various countries.
Eliminates confusion:
WordPress multi-site removes all kinds of confusion and worries because the main hosting website account's username and password remain the same and the same can be used by the users in the network as well. If anyone user logs into the account, then all the other users also get logged into the other respective websites that are within the network.
Notifications:
WordPress notifies multi-site in a timely manner. All new updates which are necessary are notified and hence this process has eased the WordPress developers. Fresh updates are installed on the main site and then those updates are all streamlined across all the other sites. A single main website is enough to maintain all other sites without any hassles. A lot of new updates and changes are being released and multisite is becoming the greatest solution for many customers all over the globe.
"Share" functionality and easy use of plugins:
Suppose you want the sites to have a common look and if you are the person who looks for the change in themes of the websites, you can opt for applying the theme you are interested in for the main site and then with help of share functionality, the same theme is applied to all the other sites as well. So, all the subsites will have a common theme.
These are the above 5 points which are proved to be highly advantageous when considering WordPress multi-site. Their features are mind-boggling.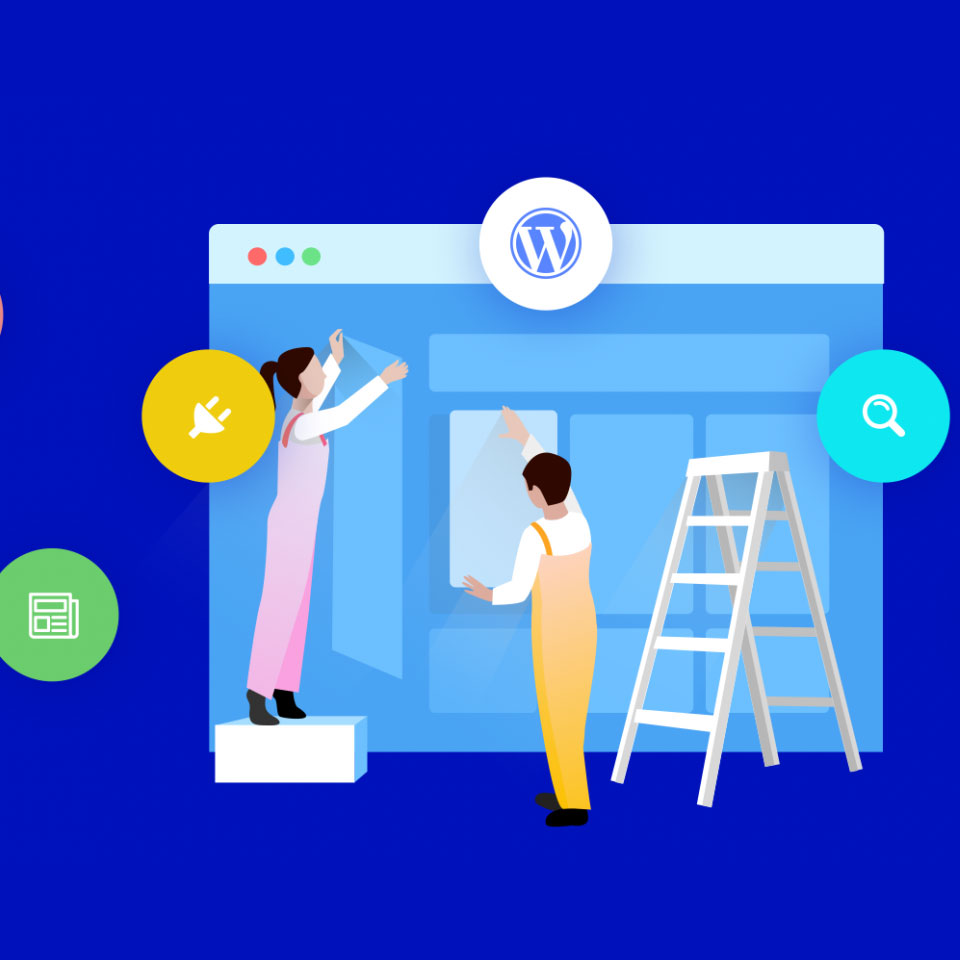 Now, you should also know how to enable WordPress multi-site feature in the admin section:
Decide the kind of URL:
After you have planned to construct WordPress multisite websites, then the next immediate step is to identify the suitable URL structure for your site. There are two kinds of URLs. One is based on a subdomain and the other is based on a subdirectory.
Always, try to prefer the subdomain-based URL for your websites as this kind of URL helps your websites to get identified in the search engines. These kinds of domain-based URLs are SEO-friendly. It's not suggestible to go for the directory-based URLs.
The next step is a minor programming task:
Define ( 'WP_ALLOW_MULTISITE', true );
in the wp-config.php file just above this line…
/* That's all, stop editing! Happy creating a website. */
You can just define the above commands and save the file.
Configuring the network:
Disable all the plugins and set up the network. You need to disable all the plugins which were activated.
Head to installed the plugins directory and disable all of the plugins in bulk.
The next step is to get to the network setup under Tools. You need to choose the option when prompted I.e. the kind of URL structure you are going to use for your sites.
Then, you can give a title or heading and the email address. Further after which you can continue with the installation process.
Activation:
The last step is to activate your multisite WordPress installation and you have to activate your network options. That is the URL structure that you opted for gets activated.
wp-config.php and .htaccess files need to be edited as per the instructions which appear and then you can view your novel multisite dashboard in front of your eyes.
Rest of the steps:
Include new sites.
Add themes.
Add plugins
Configure network settings.
New site settings.
Upload configurations and
Language settings.
Also read the article: Top 8 WordPress Trends That Will Rule in 2020
Conclusion:
Summing up, there is no better option for you than WordPress multisite. We have discussed the benefits of using multisite. If you are managing many companies internationally or state-wise, the WordPress multi-site feature is extraordinary. It fits and adjusts for all kinds of your requirements. Again, plugins are the most useful tools which ease your task. Domain mapping is another good functionality. Best WordPress Company who is an expert will know how to tackle and handle any complexities which they across.
Leverage all the advantages by using the WordPress multisite feature. Undoubtedly WordPress is one of the best CMS tools used by 60% of websites.  Get in touch with the Best WordPress Company