Real estate portal creation is becoming increasingly popular since it allows potential clients to look for houses that meet their needs while taking into account features and amenities. For realtors to promote and advertise property listings, a comprehensive and dynamic real estate sector website is ideal. This single platform serves as a link between buyers and sellers. Real Estate Website Development Services are need of today if you want to build a high-quality website for your real estate business to stand out in a competitive market.
If you want a high-tech website with advanced functionality that allows you to reach the largest possible target audience quickly and achieve your business objectives, contact Next Big Technology. Our team of highly competent, devoted, and experienced developers creates a real estate web portal tailored to your specific needs. To centralize administration, show properties, and manage users effectively, we create B2B and B2C modules. We can also assist you to delete duplicate inventory posts automatically.
Real Estate Website Development Solution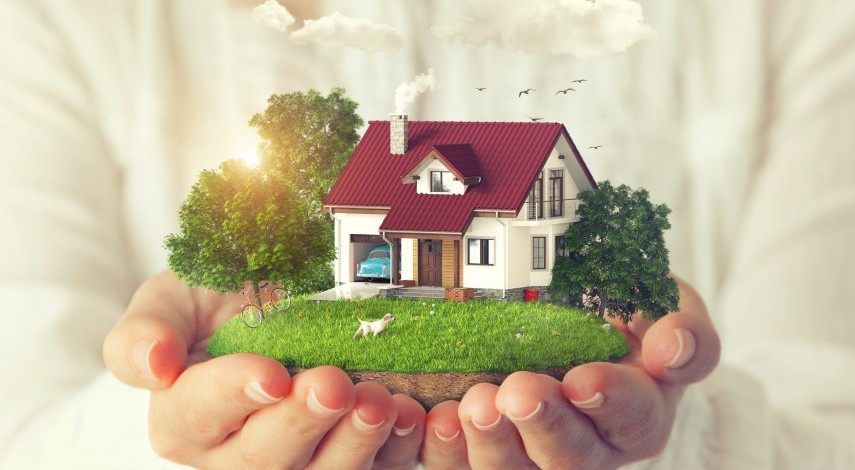 Next Big Technology provides a comprehensive real estate portal development service tailored to your company's needs. Regardless of the complexity of your project, we are accessible to assist you 24 hours a day, 7 days a week. Hire Real Estate Website Developers with us to build top-notch Real Estate Websites.
The following are some of the benefits of hiring our real estate online booking portal developer:
Easy To Use

You need to create an interesting app that clients can use effortlessly to make money in products delivery services. Our professionals ensure that visitors to your website may define the locations where they want to utilize your service and that your app runs smoothly.
On Time Delivery
We guarantee that we will create a strong app for your business that will maximize your earnings. Our programmers use their experience to pack your app with great features and deliver your project on schedule. Our quick performance assists you in rapidly growing and expanding your business.
Affordable Cost

We provide a complete real estate portal development solution at a low cost without sacrificing quality. You will also receive complete maintenance and support from us at no additional cost. You receive the greatest outcomes at the lowest price when you employ our developers to design your app.
Also read : Want to Build Real Estate Broker Website & Mobile App? Get in Touch with NBT!
Mobile App Deployment
We deploy your app on the Play Store, so all clients can access it on the move, in addition to real estate portal construction. We know how to come up with a great idea and get it into the app store so that your consumer base grows. W
Real Estate Website Development Services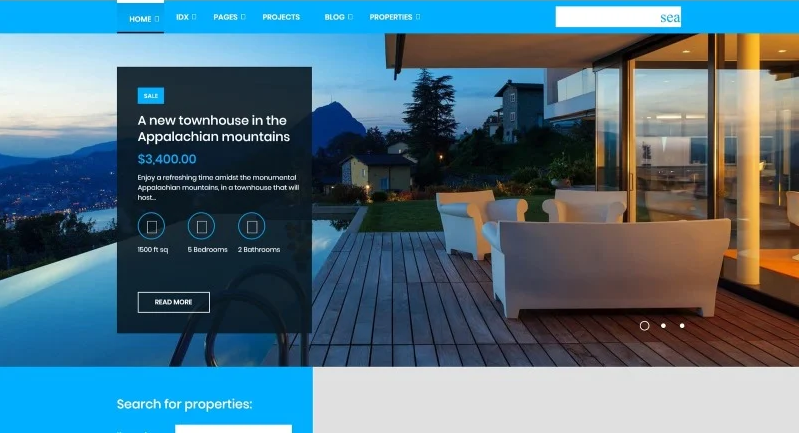 Because of the increased competition in the real estate sector, you need a website that stands out. When you capture the attention of as many individuals as possible, your conversions and sales skyrocket, propelling your company to new heights! Hire one of our specialized developers to create a website that will help you stand out in a crowded market.
Find out more about our areas of expertise below:
Alerts and Notifications
Our real estate portal developers are skilled at incorporating the alert system into your website. It aids in the distribution of notifications and updates about the most recent available properties, bids, and other pertinent information.
User Subscriptions & Payments

The integration of important business operations is at the heart of our real estate web development. We know how to design the best digital payment systems, loan calculators, subscriptions, user sign-up forms, and more.
Reporting and Analytics
You may acquire real-time insights utilizing graphs, charts, and other visualization choices to uncover the most powerful trends and design plans based on them with a website built by us. You can create extensive reports that include information about users, properties, and other pertinent characteristics based on your needs.
What We Offer With Real Estate Website Design and Development?
No matter how big or small a company is, a website should look attractive and work well. We create a fantastic interactive web experience that aligns your sales procedures with the buying mechanisms of your potential consumers. You may demonstrate your creative excellence while also delivering a marketing message that will help you gain more clients through your website.
When you hire us, we design and construct your real estate website from the ground up, tailoring it to your specific requirements. We give your website a leg up on the competition so you can establish a strong online presence. A website, unlike other mediums, always proves to be an excellent brand marketing instrument. You project a professional brand image with an attractive and informative website.
For your real estate portal, here's what our web designers and developers can do:
Brand & Logo Design

We can create a website that will assist you in achieving excellent branding and growing your organization. Your brand name is less effective than a logo or image. Our talented designers can produce a memorable logo that will help you make an impact on your target audience.
Digital Marketing

Because they are unaware of the importance of having an online presence, many realtors do not make the most of their websites for marketing purposes. Our developers will efficiently advertise your real estate website to increase traffic, prospects, and conversions. Through marketing, we assist you in generating more leads and gaining more clients.
Key Features Real Estate Websites

A feature-rich real estate website allows you to better serve your customers and expand your business. Property owners, agents, and customers can use it to display properties and sell or rent them out using a range of choices. Here are some of the features we'll include on your website:
Property Listing

Our website makes it simple for users to register and plot available properties. For agents and property owners, the listing function makes renting many options and selling easier.
Also read : Why Next Big Technology is best choice to develop a Real Estate Web Portal & Mobile Application
Search & Filters

We integrate an "advanced search" option into your website, allowing consumers to quickly find relevant locations. The use of Google Maps allows you to trace the exact position of any property.
Social Media Sharing

As a registered user, you publish your available deals and upcoming fairs related to properties via social media platforms when we construct a real estate website.
Multilingual Support

Multi-language support provides website users with a comprehensive picture of properties, allowing them to select the best alternative for their needs and preferences.
User Management

On your real estate website, users and consumers may easily fill out forms. It verifies the data entered by users and generates a login id and password. For users and clients, we establish data records and private spaces.
Advanced Search
We include algorithms that make searching a breeze for users. They can look for properties by type (buy, sell, lease, and rent), budget, location, and more.
Property Review & Rating

All of the properties include a summary of their ratings. Visitors to the website can rank them. They can also start property-based discussion boards. We create a real estate website that allows you to track properties, schedule appointments, receive alerts, and advertise on channels.
Discussion Forums

Users can start new comments on your real estate portal, which we designed for you. They have the option of participating in project-specific or general conversations.
Other Tools

Using integrated locators, we make it simple to find property locations when we develop your website. Brokers, property managers, and architects can all be found easily. We have resources to assist users with consultation, insurance, and value.
Hire Real Estate Website Developers
You need a website that is out of this world to keep ahead of your competitors in the real estate sector. Our site designers and developers pay attention to your ideas and do all possible to make them a reality So, what do you have to lose? Hire one of our specialized developers immediately to create your dream real estate site for a low cost!
Thanks for reading our post "Website Design & Development for Real Estate", please connect with us for any further inquiry. We are Next Big Technology, a leading web & Mobile Application Development Company. We build high-quality applications to full fill all your business needs.