Do you need a new website that is strong, easy to use, and adaptable? If so, you've come to the right place. We are one of the best WebFlow design firms, so you can count on us to make high-performance, cutting-edge websites in record time. Standard engagement and conversion rates are what you can expect from the WebFlow platforms you can get today.
What, in simple terms, are websites made with WebFlow?
WebFlow sites are flexible, have a lot of features, and work well on mobile devices. The cloud-based, code-free website builder has taken the design world by storm, and it's not hard to see why. With its drag-and-drop interface, WebFlow is a front-end developer's dream because it makes development much faster and easier.
Are you ready to dive headfirst into a WebFlow site for your brand that looks good and goes from design to launch in the blink of an eye? Isn't it time you had a site that is easy to market and can grow with your business?
Because we have a talented team of WebFlow experts on staff, we can offer a full range of WebFlow services, from design to development. Whether you want to start from scratch or make changes to your current site, you should be in charge of every step of the process.
Using Webflow, you can make high-performance websites
With cutting-edge WebFlow development, you can make exciting websites that load in a flash, look great, and are full of powerful tools for marketing and management.
Simple, no-code creation
If you used no-code website design and development, you wouldn't have to depend on developers as much for a wide range of project workflows. When you build a website with WebFlow, you don't have to use complicated code to make it interactive. Dynamic animations, visual immersion, and interactive features can all be made in a short amount of time.
Search Engine Optimization Features That Aren't Separate
When you choose a WebFlow-built landing page or website, you don't just get the chance to change the look and feel of the page with dynamic images. When you hire us, we'll use our SEO tools to make your site appear higher in search results and get more visitors.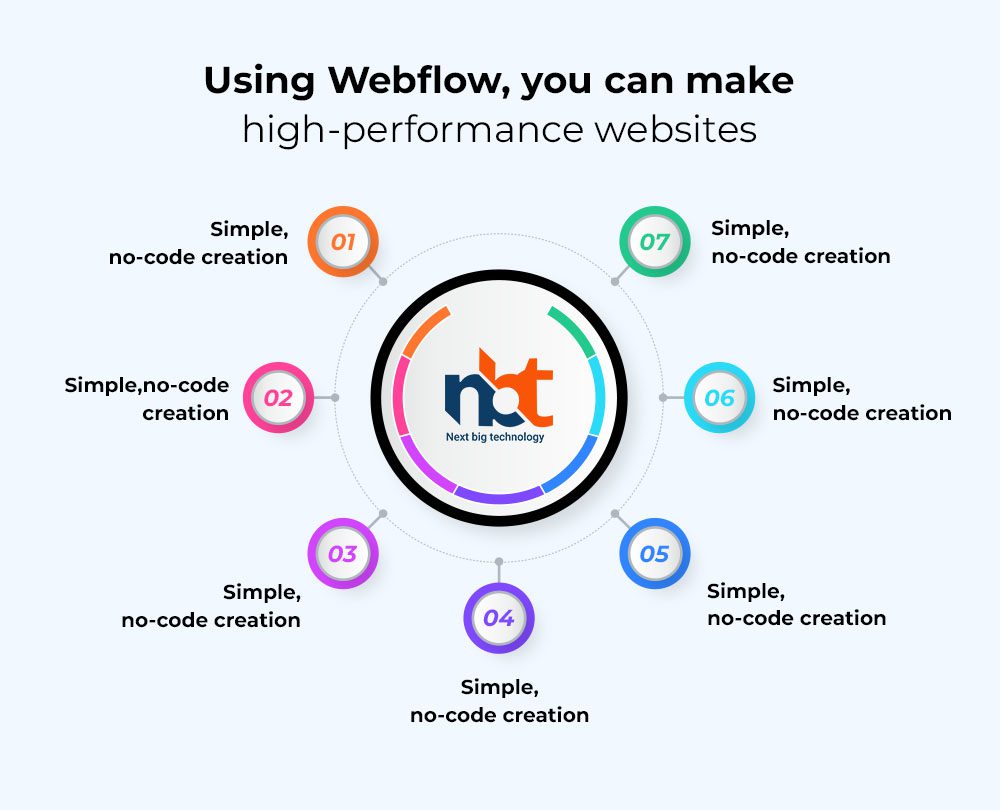 Full customization of the CMS
The content back-end of your website is the last thing you should worry about. The best websites with WebFlow get their power and flexibility from the built-in content management system (CMS). You can change the site's content and make it your own whenever possible.
We no longer use plugs and jacks.
You won't have to look for plugins or worry about updating them every other day. We build your site using a framework called WebFlow that includes everything. This means that you don't need any extra modules or plugins.
Hosting that is lightning fast.
Our WebFlow web design team will ensure that your site loads quickly, is easy to change, and is hosted safely on the AWS cloud computing platform. You no longer have to keep track of PHP updates, set up domains, manage servers, use File Transfer Protocol, etc.
Excellent performance when shopping online
WebFlow's e-commerce sites are unique in every way, and their sophisticated UI/UX lets you give your customers a unique digital shopping experience in your online store. Regarding e-commerce web design, our designers can try new things and go beyond the limits of pre-made templates.

How We Attack Webflow SEO
As one of India's best SEO service providers, we believe that the best results come from avoiding a one-size-fits-all approach and instead using one tailored to the client's needs and goals. We believe in keeping our clients and brand managers in the loop at every stage of an SEO campaign, from planning to analysis to moving forward.
Hire a team of WebFlow developers if you want to improve your SEO rankings and online visibility. So that your brand can reach its goals, our experts will help you deliver and update the information on your WebFlow site in the best way possible. We know how to ensure that your website's new or changed content works well with all the other pages for the best SEO results.
Websites that use Webflow get maintenance and help.
We work hard to be the best WebFlow development company for support and site maintenance around the clock. Your website's maintenance is one of our top priorities, whether for performance, upgrades, debugging, glitches, or bugs, so your business can get the most out of WebFlow's top-tier all-around capabilities.
Since WebFlow is one of the most popular website design and development platforms, we can be sure that our quality analysts will have easy access to the customer self-help tools and community forums they need to stay up to date on any maintenance solutions.
Here, you can buy all of the Webflow CMS products.
We are experts in content management systems (CMS). Our knowledge of WebFlow lets us offer flexible, easy-to-use, and fun solutions. The content management system (CMS) from WebFlow gives you a wide range of tools to help you reach your business goals and keep your audience interested. Each of the professionals on our team has the skills and background to meet your needs.
The world's first visual CMS
Worried that making changes to the website's content will break your PHP, databases, or plugins? So that this doesn't happen, the WebFlow designers on our team know how to style and structure dynamic content properly.
Simple and quick personalization
Traditional site builders can be frustrating regarding the themes and templates they offer. If you hire us to design and build your WebFlow CMS, you won't need any extra add-ons or advanced programming skills to get the look and feel you want. We make it easy for you to change how your site looks and feels whenever you need to.
Making it easier to make content
Create content the way you pictured it, make changes or additions right from your end, or adjust content types and structures to fit your strategy with little to no work.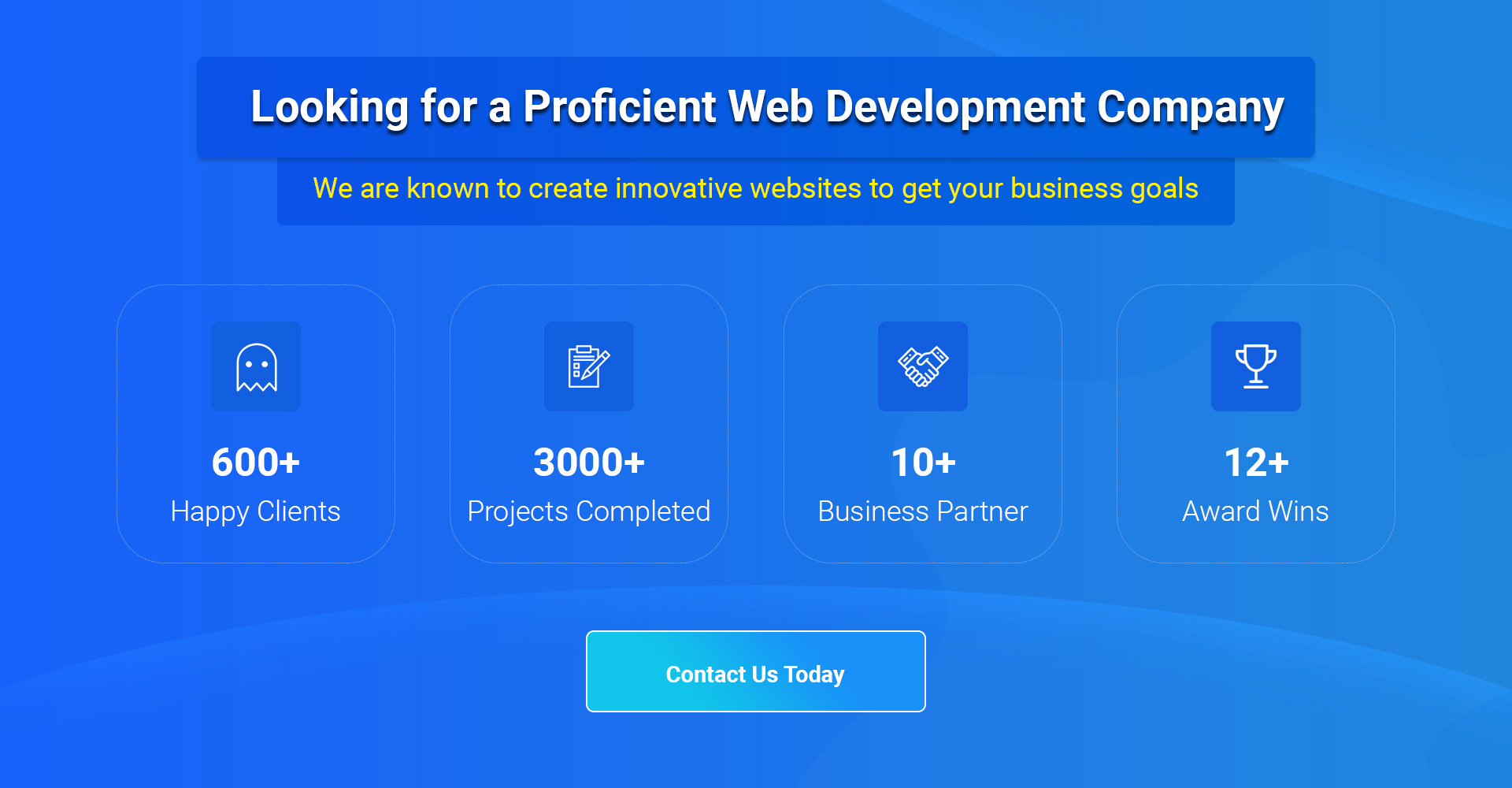 Thanks for reading our post "Web flow Development company", please connect with us for any further inquiry. We are Next Big Technology, a leading web & Mobile Application Development Company. We build high-quality applications to full fill all your business needs.