Shopify says its modern features have made it the e-commerce platform for more than a million businesses. Our team at a reputable Shopify app development company offers a wide range of Shopify app development services to help you build a robust, scalable, profitable, and highly secure Shopify store.
The best app design company for Shopify
We are the best Shopify App Development Company for making e-commerce sites. Our Shopify developers will look at your company's goals and objectives before making a site that brings in more visitors, increases sales, and gives users a better overall experience. When you hire us for Shopify custom app development, your products will fly off the shelves.
We are the best Shopify app development company and can help you make substantial money-making online apps. When we build you an online store, we take care of everything, from coming up with ideas to making designs to writing code. If your business needs help with Shopify development in any way, we can get you where you need to go quickly and satisfactorily. We have a leg up on the competition because we have worked on many Shopify-based projects.
We have worked in the IT field for more than ten years, making us the best choice for your Shopify development needs. Since no two businesses are the same, we change our Shopify app development services to meet your specific needs at a fair price.
Also read : How To Publish Your App To Shopify App Store For Approval
All Points Are Covered When building a Shopify app,
To make a Shopify store, you need Shopify app development services that are reliable, consistent, and long-lasting. Our experienced programmers will ensure that your online store is set up to meet the needs of your business.
Setting up your online store on Shopify.
With our Shopify development solutions, you can sell products online. They are fully optimised, made to fit your business's needs, and among the best in the business.
Making Shopify templates that work on mobile devices
Our Shopify experts will make your eCommerce site so you can focus on running your business.
Add-ons made just for Shopify are being made.
Use our services to add custom modules to your Shopify storefront and make it stand out.
Transferring a Shopify store
We can help you switch from your current e-commerce platform to the powerful and feature-rich Shopify platform with the help of our expert Shopify engineers.
Make a Shopify website and app for your phone.
Our Shopify experts make apps for mobile and online devices that work well and have many features. These apps are made for each customer individually.
Compatibility with plugins and APIs made by other people
Our staff can take your eCommerce store to the next level by installing all the necessary modules and plugins and ensuring it works perfectly.
Make add-ons for Shopify.
With our specialised extension development, your Shopify business will have access to a wide range of new and improved tools, such as add-ons and frameworks.
The Shopify Help Center and Services for Regular Maintenance
We promise that your online store will always be up-to-date, so your customers can shop confidently.
How a Shopify app was made and how we did it
Making one-of-a-kind Shopify templates
Instead of using off-the-shelf templates, we make custom themes for your eCommerce site. This gives it a new look and feel. Our experienced programmers and designers can help you grow your business to new heights and give your customers a one-of-a-kind online shopping experience by making these unique designs.
Changes to the way the customer is treated
When designing Shopify user paths, our company's experts will use their skills by using mind mapping.
Putting together a Cart
Our Shopify programmers have a lot of experience with Shopify Plus and checkout scripts. They can use this knowledge to build a custom shopping cart and payment gateway for your customers. Also, if that's what you're looking for, we can offer you savings tailored to your needs.
Putting Shopify's features on display
Our Quality Engineers test every custom Shopify store we make to ensure it works well and only uses the most modern coding techniques. To do this, we use tried-and-true techniques and testing methods to ensure that our product works well on any platform, device, and browser.
Keeping your Shopify store running and giving it help
The expert Shopify development team does more than keep the database and cache up to date. They also give regular feedback and suggestions for improvements. With help from our team and reliable management, your eCommerce store will run well.
Looking to hire a Shopify app developer
Why do you think Shopify is the best e-commerce platform?
You can run your business from a single Shopify store using Shopify's development services.
There are a lot of exciting things to write about.
It cuts the cost of a custom website in half and gives you twice as much room to grow.
Internet shops can be made with a simple drag-and-drop interface.
Hundreds of third-party apps have been brought together to give the user the best possible experience.
Also read : How to develop an app for Shopify (Complete Guide)
How are we different from other top Shopify app development firms?
What you know about the subject at hand
Our professionals have used Shopify for years, so they know how it works inside and out. This gives you an advantage over your competitors.
Direct communication with only one person
If you decide to hire Shopify app developers through us, you'll only have to deal with one person who can handle all your needs and concerns about the development process.
Clients from all over the world
From our humble beginnings, we've come a long way to become a top Shopify App Development Agency with clients in more than ten countries.
The Agile Methodology has signs of agility.
Our Shopify developers use agile methods to cut down on development time and get a leg up on competitors.
24/7 Customer Service
We've learned how to combine different technologies in a way that works well to make great web portals and e-commerce software. As a result of our expertise and resources, we can design unique platforms for online trade.
Research With Care
Our expert Shopify developers do a thorough business analysis to ensure your company's Shopify store meets all of its needs and brings in as much money as possible.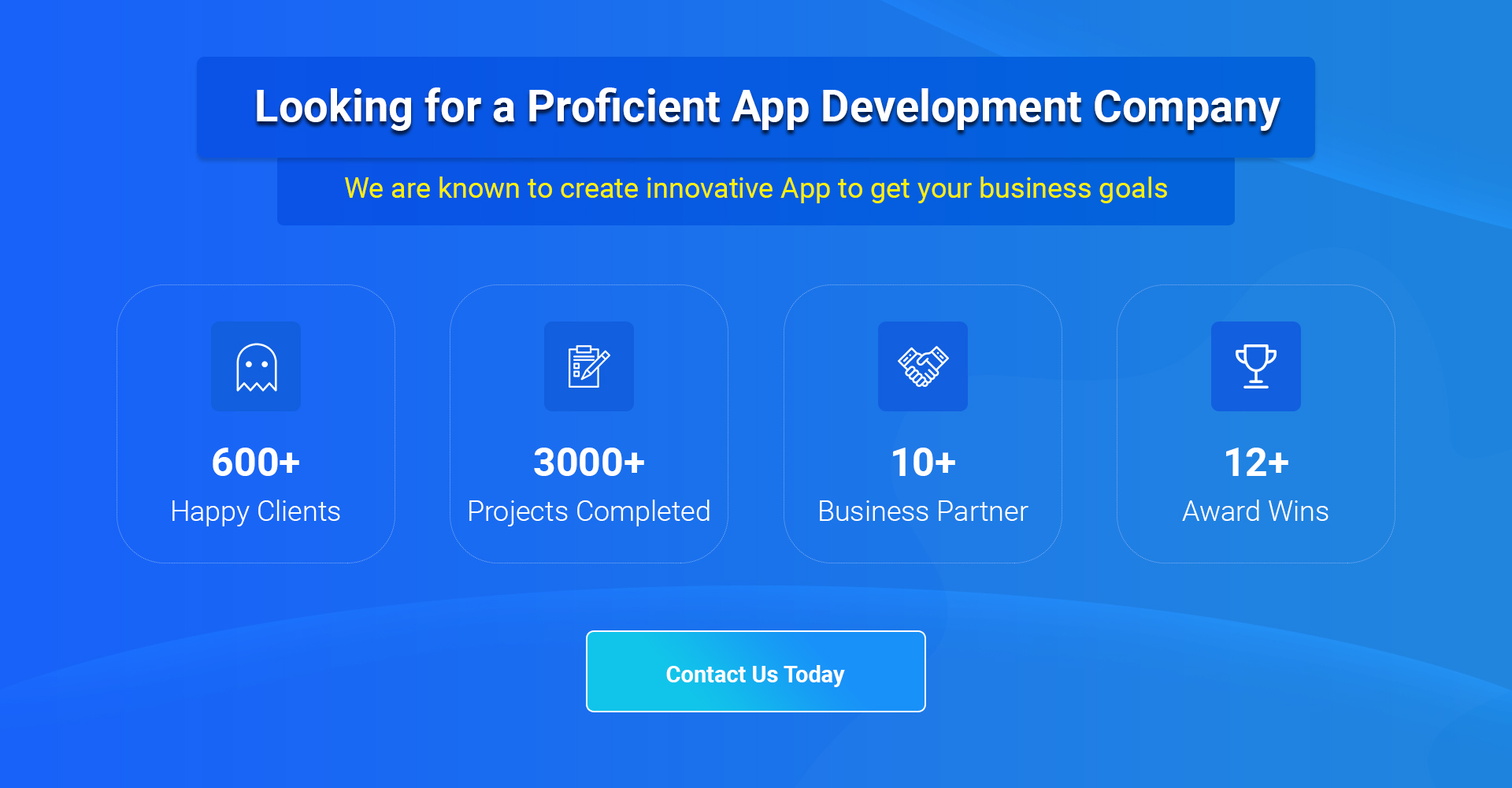 Thanks for reading our post "Shopify Application Development company", please connect with us for any further inquiry. We are Next Big Technology, a leading web & Mobile Application Development Company. We build high-quality applications to full fill all your business needs.