You obviously need a capable and efficient team in order to build good mobile apps and so on. You must pick the team members who can handle any kind of composite issues which they encounter in the project in a smart way. Any mobile app development company would hire the best professionals so that they can make use of them as much as possible.
Without a sound development team, it's not possible to build stunning apps and as such you might fall aback when compared with your competitors. Hence it's very much significant that you take as much time in the hiring process in order to obtain a good development team.
Any person who is interested in developing apps would approach an app development company and as soon as the scope of the project and necessary details are discussed the developers start working and the quality of the end-product depends on the developer. Ultimately it is the developer who would be responsible for building the app exactly as demanded by the client. Moreover, the timely delivery of the deliverables and the quality of the product largely depend on the development team who is working on the project. So, the team must consist of expert professionals who have good experience related to the subject. Today we are going to discuss how to hire the best mobile app development, team.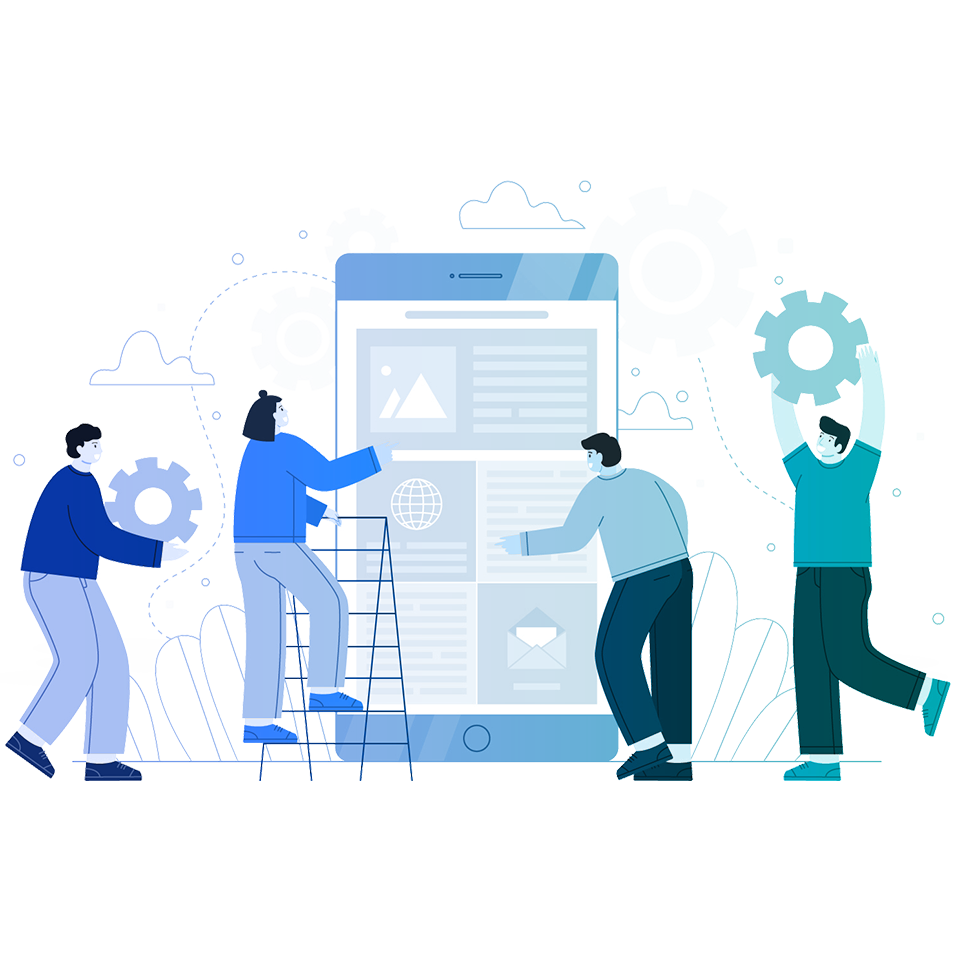 Research:
First, make sure you have clarity about where you are going to hire. Offshoring is the best source to acquire skilled professions. India is the best place where you can find eminent professionals. You need to research and find out if the specific person whom you have decided to hire is having enough potential or not by asking your friends and as such you could definitely obtain some clue regarding the person's portfolio and can decide on this factor.
Also Read: How to select the best app development company for my app development project?
Prolonged associate:
It is always better to hire a specific person for the long term. It will definitely be difficult for you if you hire the person for the short term because it is obviously a very tedious task for you to again go through the process in order to find the best person. So, it's advisable for you to hire the developer on a prolonged basis in order to assist you with your developmental works.
Verify:
It's of utmost importance that if you fail to verify the person's work profile you would regret later as to why you hired the person. In order to avoid such grievances, it's better that you follow the verification process and as such you also can ensure that the developer holds appropriate skills and you can proceed further. In order to verify there are many job portals. Look for his/her profile and reviews too. If the person has got negative reviews from past clients you can avoid them. Do check for the reviews and also the past works of the person with whom he/she had been working for.
Always the developer who is transparent would be ready to share his/her previous works and submit relevant proofs and moreover an exemplary developer would possess good UI/UX skills, understanding on design and marketing are also essential.
Communication:
Communication is another prominent point. The developer must possess good communication skills in order to convey any issues or anything related to work, etc. The developer must also be able to let you know regarding the work progress and many such factors. There are several communication tools that can be utilized. Make sure that the developer knows English if you are hiring a person from a different region so that the matter is conveyed in a transparent fashion.
Reference:
Client references are another factor that you can make use of. There are some websites and they can assist you in detecting such factors. If the development team has previously worked with a particular client and if they are satisfied and happy, they recommend the particular agency and as such, you can find out if the developer is part of the recommended team. If so, you can simply hire the developer. It is a quick and effective way to hire skilled developers.
Rate:
Never ever decide to hire a person based on this factor. If the developer is offering a lower rate when compared to in the market it's not a good idea to proceed because you must look into the skills and expertise related to the subject and never hire the person based on the rate because the quality of the work might not be up to mark and appreciable.
Confidentiality:
You must also be aware that on whatever project you are getting assistance from the agency, just make sure that they do not reveal any significant ideas or designs to outsiders. To make this possible you can ask them to sign off the NDA document and get the assurance.
Designs:
The developer must possess adequate skills in programming as well as in the design part too.  The way your app is going to be designed must hold appealing designs in order to attract people. You must hire such developers whom you can utilize to build remarkable apps and thus can make a huge difference.
These steps if followed would assist you in building a strong and outstanding development team and hence flawless mobile apps could be built which is of high quality.
Selecting the best app developer is very much crucial and you must take adequate time and can follow the above steps in hiring the best candidate.
Conclusion:
Hope this article would give informative content regarding how to hire the best mobile app development, team.
You can decide to hire the right candidate by verifying his/her work details and the one who possesses remarkable skills.
A good development team is built can be utilized to construct amazing mobile apps which can make a big difference in the digital world.
You can approach any renowned mobile app development company if you want any mobile app to be built.