WordPress is used extensively in today's web era and is empowering large numbers of WordPress web development each year. It has become a vital CMS today.
Most of the websites that we are viewing today are powered by WordPress.
Each year there are numerous functions that constantly evolve and benefit the users in keeping up with the trends.
Let us get started to find out the upcoming WordPress Trends To Chase In 2020:
1. Artificial Intelligence: Artificial Intelligence (AI) has become one of the widest components of the forthcoming trends which are going to be used much more prominently in the upcoming year.
AI utilizes the process of learning and thinking similar to human intelligence. It works based upon algorithms and reiterative methods and by grasping large amounts of data. It requires binary checks to set up appropriate connections for the related task.
Ex of AI: In Facebook, we can tag our friends on photos – automatically correct name of theirs appears and is tagged on the screen. AI searches and matches the exact correct name of the person. So, in this manner, AI has gained a significant place nowadays and is helping businesses by reducing costs and time. Thereby, AI is contributing to the spectacular growth of the business.
2. Website Builders: These builders are incredibly awesome. Even though there are plugins and many features available on WordPress, at times it is difficult to build websites. At that point in time website builders come to our rescue. WYSIWYG is the bridge/interface where WordPress web developers find their work at ease. These builders can be used to customize/edit the site according to their own will and wish. This task can be accomplished by anyone who does not have much experience in constructing a website.
Also Read: 3 Ways To Fix The Link You Followed Has Expired Error In WordPress
3. Themes: Themes are an important concept while building a website as a particular theme is picked up according to the content that we are going to put up on the site. There are much more colors, interesting themes, and versatile styles to customize accordingly. Multi-use themes are gaining applauds and attention as these are going to be hit in 2020.
4. Chatbots: These chatbots are plugins on WordPress. They are amazing. If any customer wants to chat or know any information on-site, the customer can chat using the dialog box. These chatbots help customers by interacting with them and handling FAQs, etc. It's a great helpdesk.
5. E-Commerce: E-commerce is an online website where any product is purchased. Woo-commerce is a plugin and is installed on the WordPress website. Using this plugin, the site can be completely converted into a potential e-commerce site.
6. Voice Searches: Any search related to any topic is made easy in recent times. So comes our voice search where there is no necessity to even type. Just speak and your searches are right there.
7. Even designs with fancy stuff: Designs that are even and do not take more time for pages to load on any devices are one of the useful ideas evolved by our WordPress web developers. It helps businesses to a large extent. These designs change continuously according to the times. Design is just not compromised with minimalism but with "fancy" effects.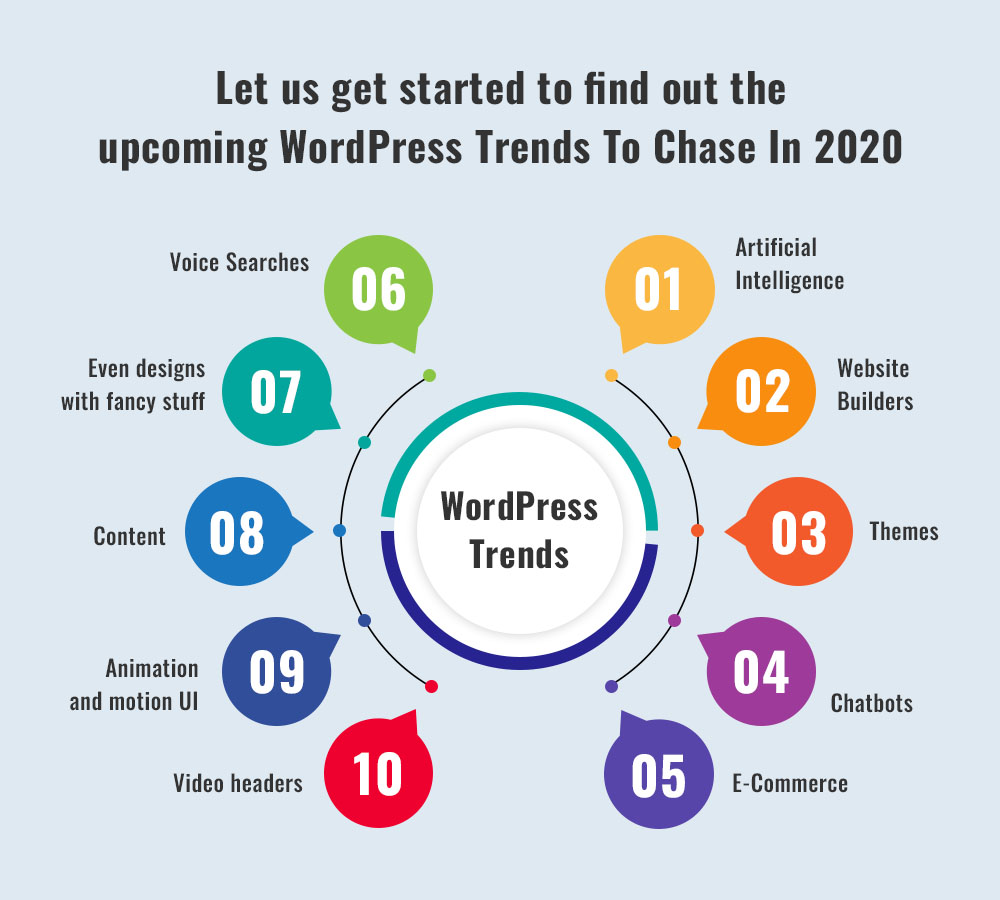 8. Content: Everyone when reading any article or blog lookout for easily understandable and unique content along with overwhelming pictures which are loaded onto the site. This creates a pleasant feeling in users and encourages them to go through the content.
9. Animation and motion UI: Animation is just not a new term. Animation mixed with motion UI has become a trend. People tend to watch moving objects interestingly. It is really funny and exciting to watch few animated pictures which create interest in users.
10. Video headers: Now day's video headers are making big rounds. As we know, videos are interesting creators. So, when videos are used on the starting page of the site depicting or portraying videos related to the content, users can understand what message is conveyed easily by watching the video.
Also Read: Benefits of Using WordPress for Building a Great Website
Final Verdict: As discussed above, these trends enumerate value to the WordPress site. These plugins would hit the market in 2020 and everyone is looking forward. These plugins are going to be utilized by all the WordPress website developers and users in a much more conclusive way. Hence, boosting the technological world.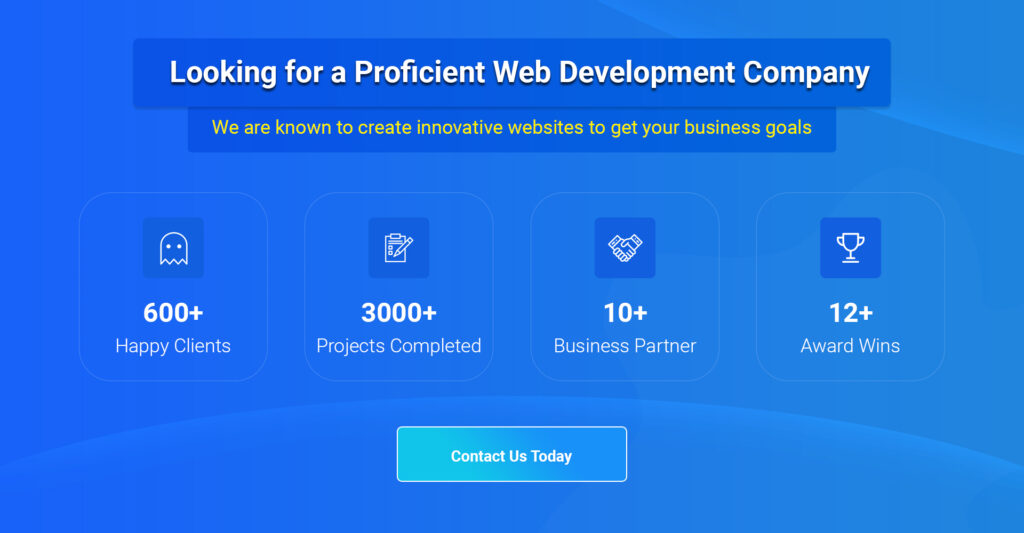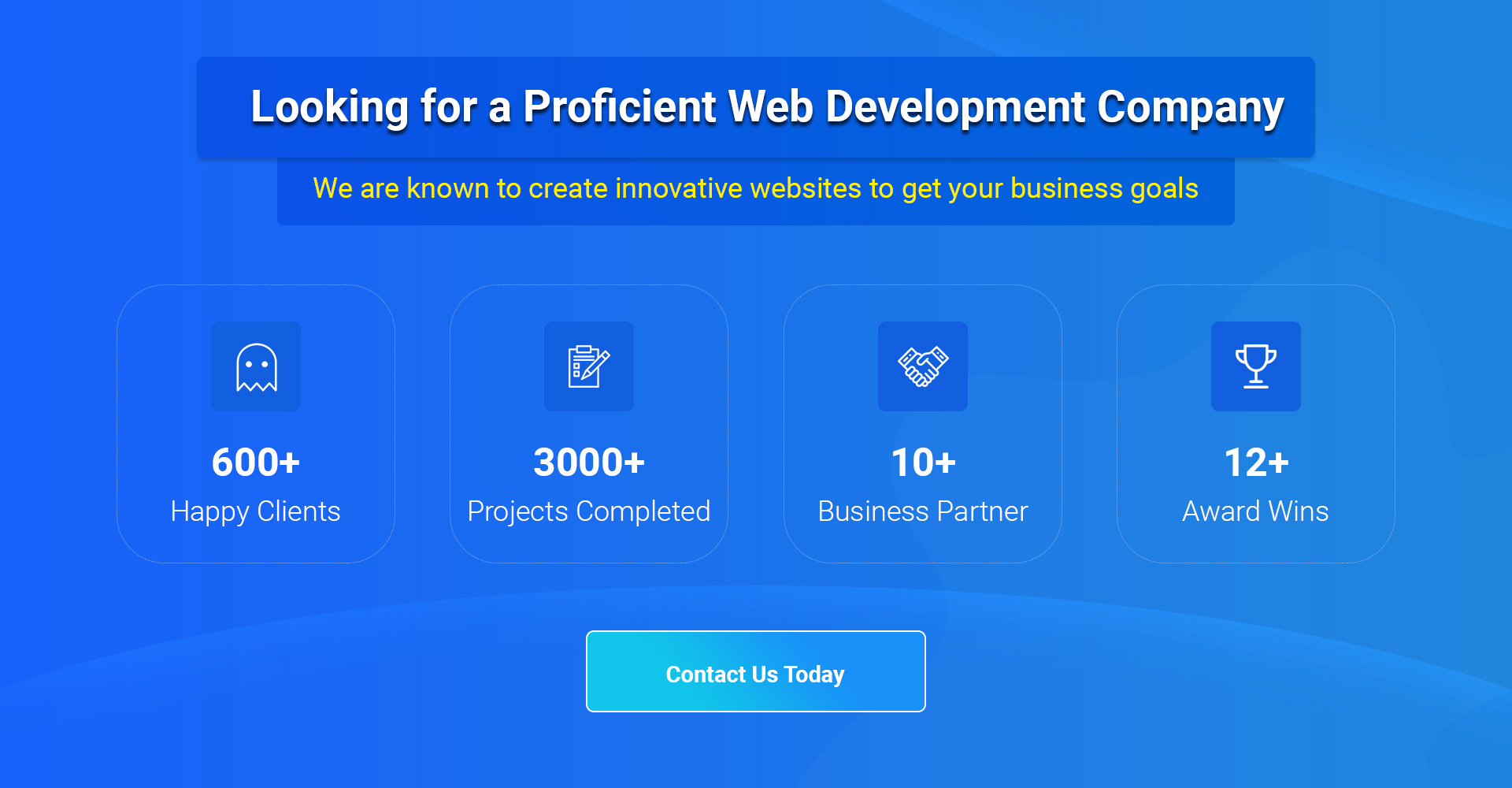 Thanks for reading our post "WordPress Trends To Chase In 2022", please connect with us for any further inquiry. We are Next Big Technology, a leading web & Mobile Application Development Company. We build high-quality applications to full fill all your business needs.