Stand Ahead in Your Logistics Business with Our Excellent Logistics App Solutions
It is never a more genuine task to manage your field activities. Thus, Next Big Technology App Development Company offers hassle-free app design that lets you can concentrate on other important matters to grow your logistic business. Top Logistic App Development Agency can develop Logistics apps that make your trip planning easy by providing routes features.
We enable logistics and supply chain businesses to leverage emerging technologies for better streamlined communication, real-time fleet management, and improved customer service.
Our Logistics mobile app development solutions will ensure automation of your transport fleet, effective organization of the routes to follow, and the distribution of resources. It is easier to carry out follow-ups and provide instant solutions in case of any inconveniences. With us, none of your services has to be on hold resulting from delays related to materials delivery or any other form of distribution challenges. We offer real-time monitoring of all your cargos deliveries including the routes used and even the status of the shipments. It helps you identify incidences that may arise in the course of the distribution.
Why choose us for your Logistics App Development Solutions?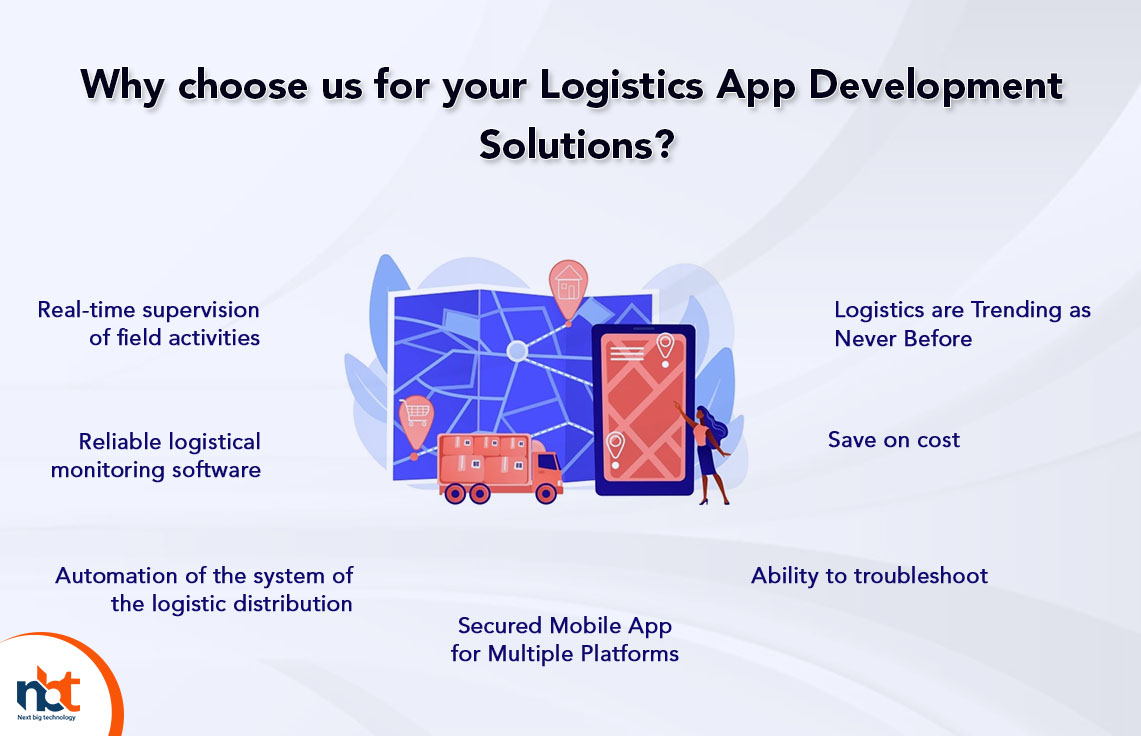 Top Logistic App Developers at NBT ensures that businesses and individuals find it easy to manage their delivery functions without hassle or incidences that might result in losses. Our team of development experts focuses on various industry challenges to discover new ways to meet the logistics and transportation demand. Here, we make pivotal strategic decisions to build an amazing and functional logistics web and mobile application for your Android and iOS platforms.
Real-time supervision of field activities
It is challenging to inspect every delivery being made. This process is slow and time-consuming and negatively impacts customers. Thus, our tea of experts will be able to monitor all your workforce within an instance.
Reliable logistical monitoring software
Being the best app development company, we research an articulated analysis of the data that makes it easier to come up with decisions and adapt to positive changes faster. It helps us to make predictions for future trends that might affect your deliveries and come up with counter plans.
Automation of the system of the logistic distribution
Top Logistic App Development Services of NBT ensure that your logistics delivery systems are atomized. It makes the process faster and effective. Our solutions cover the software for reverse logistics and delivery optimizations for the right destination.
Secured Mobile App for Multiple Platforms
Our team of skilled professionals lets you manage your logistics operation across different platforms. It might include Warehouse Management System, Transportation Management System, Customer Relationship Management, and Enterprise Resource Planning among others. Therefore, diversify your experience and enjoy what works well for your brand, company, or organization.
Ability to troubleshoot
Most logistics operations are prone to challenges, and the faster you respond to them, it creates a lesser impact on the overall operations. NBT offers troubleshooting solutions that let you arrest any incoming challenge well in time, making your logistics system efficient and reliable.
Save on cost
Our logistic solutions are automated with instant solutions. Hire logistics app developer to make your operations efficient and less costly. Stay away from the extra cost in the course of delivery while coordinating with us.
Logistics are Trending as Never Before
In today's era, the transport and logistics industry has become more popular. Transportation is a huge market with the fresh ground for new and enthusiastic ideas. Top Logistic App Development Agency will allow businesses to identify a successful idea and develop a product that will be used. Our logistics mobile application will generate a high-impact ROI for your logistic business.
Features Of Logistics App Development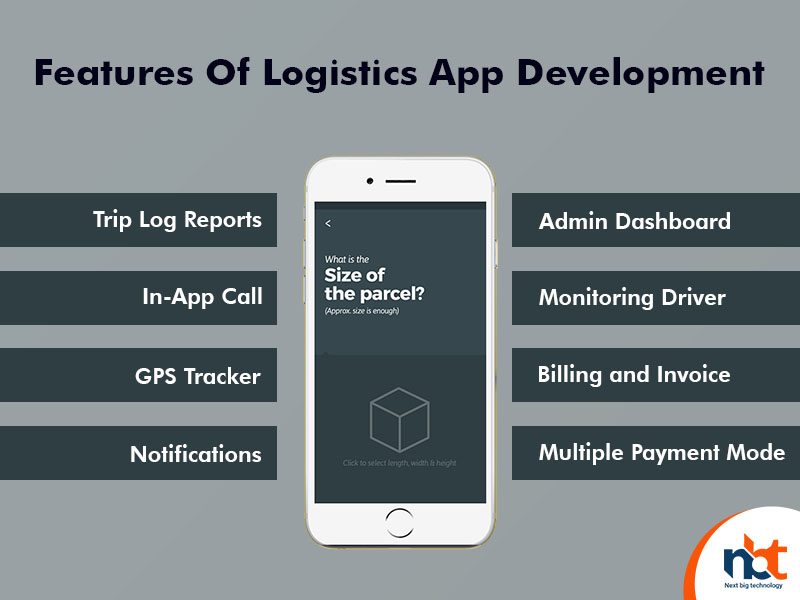 Take a glance at our mighty features that speak for our logistic app qualities and Designs.
Trip Log Reports
Our application enables both users and drivers to revisit their former trip invoices and transaction easily.
In-App Call
Users can promptly get connect with the allowed driver using this feature of our logistic app development solutions.
GPS Tracker
Next Big Technology lets users identify the nearby available trucks and drivers in real-time.
Also Read: Developing a Logistic Mobile App? Keep These Features in Mind!
Notifications
Our app shows notifications of your latest trip alerts to the users and drivers via push notifications, SMS, email & others.
Admin Dashboard
An admin can easily manage profiles, billing, trips, revenue, and more of users and drivers with our logistic applications.
Monitoring Driver
Our team of experts helps the admin monitor and assign the ride request to the driver via sending alerts.
Billing and Invoice
Hire Logistic App Developers for your ultimate logistics services. Our application enables the admin to share the manually generate bill & invoice or computerized bill to the users.
Multiple Payment Mode
The app is incorporated with multiple payment options like wallets, credit/debit cards, etc.
Working stages
1.Design – We create a design through interactive an interactive process and user-friendly with simplified UI/UX.
2.Testing – Fix all the errors for the smooth functioning of the app through testing.
3.Maintenance – We support our clients throughout to solve technical issues for your Top Logistic App Development Services.
4.Land your idea – NBT concerns the client's requirements and develops a prodigious concept based on it and gets approval from clients.
5.Coding development – Our experts develop the apps as per the client's requirements and unique features of OS.
6.Launch – We launch the app only after ensuring the flawless functioning of the app.
Looking for an excellent logistics solution? Contact us now!
Being a leading mobile app development company, NBT provides the best solutions for your business. Our dedicated developers meet the stringent requirements of clients with advanced tools and technologies. We help you examine your current business standard before building your app to reach a greater extent soon in the market. Since its establishment, we have developed hundreds of logistics apps for clients. Our necessary experience and skills can take your idea and convert it into a best-selling app. Be it real-time tracking, push notifications, analytics, role-specific dashboards, and in-app payments, our top Logistics app developers have the high expertise to develop a feature-rich app unique to your requirements.
Seeking a trusted Logistics app development company for your business project? NBT is there to help you in every possible manner.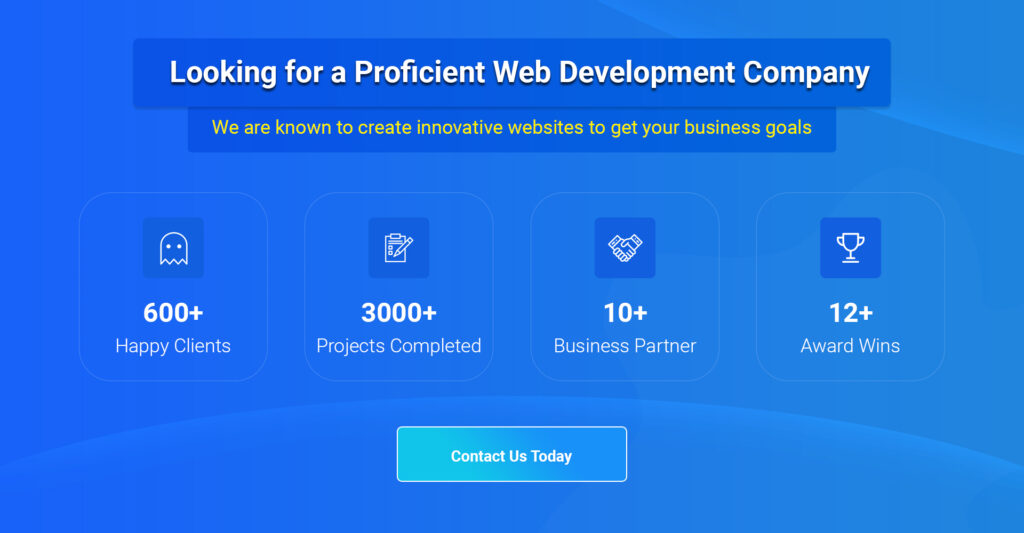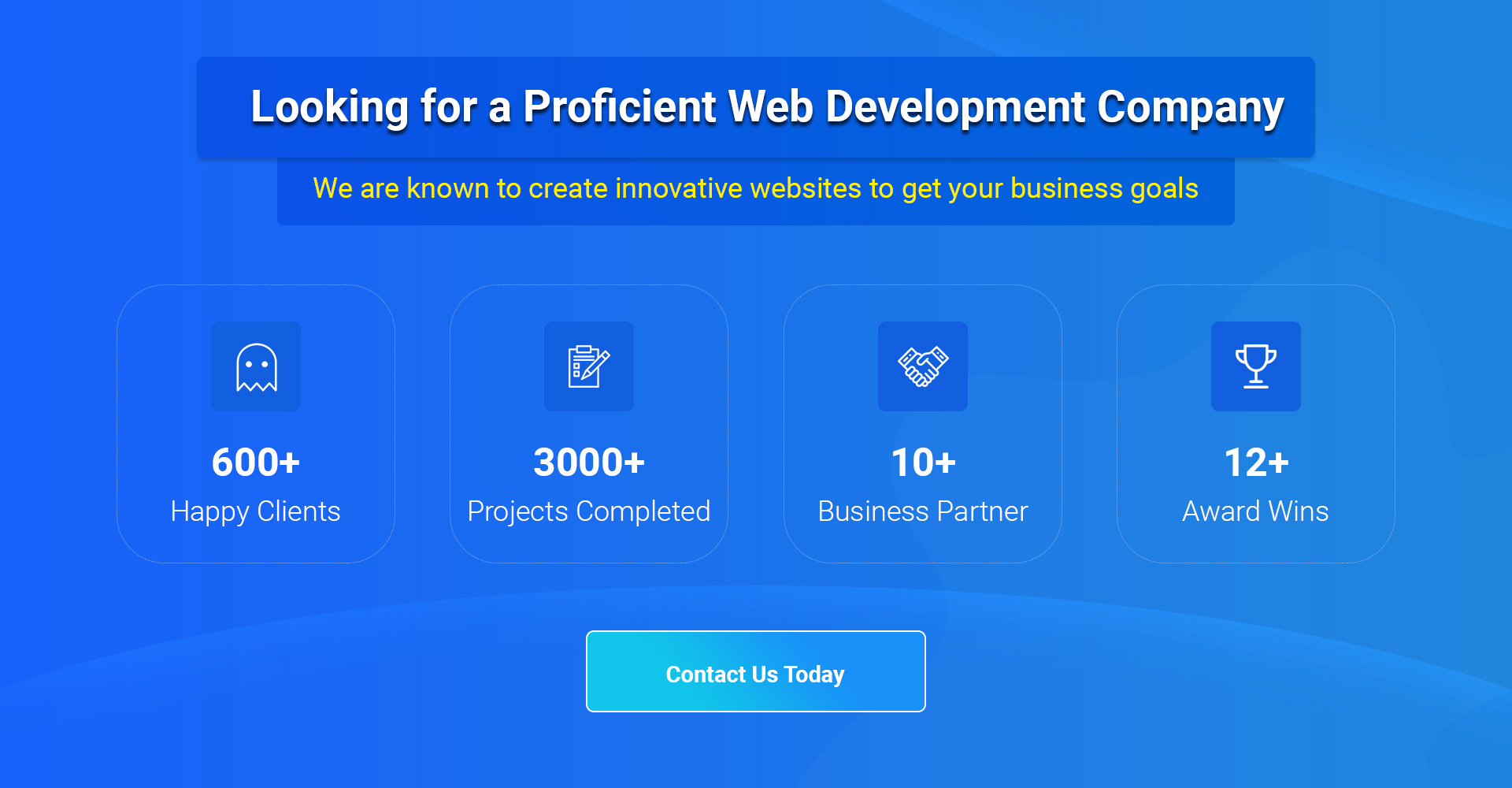 Thanks for reading our post "Looking for a Top on Demand Services App Development agency or Developer", please connect with us for any further inquiry. We are Next Big Technology, a leading web & Mobile Application Development Company. We build high-quality applications to full fill all your business needs.