Start your own food delivery business today.
We provide high quality, fully functional food delivery application.
We develop high performing Food Delivery Application
·   Distinct IOS, Android apps for your Drivers & Customers.
· Classy Dashboard for Vendors to handle   business and orders.
·   Safe & Controlling Admin Panel to handle the complete Food Delivery Software.
·  Users can Easily Pay through PayPal, Credit Card& Crypto currency
Search & Find Restaurants Easily
The clone of food delivery app shows restaurants based on the location of your Customers automatically. They can even search for particular restaurants that can deliver.
Choose a restaurant; select what you would like to put an order, Pay &put the order. Easily track the running updates till it reaches your place. All feasible with this efficient Food Delivery App Clone.
Restaurant/Partner Experience
We have worked on giving an unparalleled app and web On boarding involvement for both the restaurants as well as delivery partners to flawlessly do business with the assistance of our best Food Delivery App Script.
Inventory Management System
Sellers get their personal space to organize their store, accept your orders or track their sales and get more information regarding the performance of their store. Keeping watch of inventory is continuous in this effective Food Delivery Script.
User Friendly & Fully Functional Dashboard
The best and super admin panel puts you in the mid of all the action happening on the particular platform. Get a sight of the income, performances of delivery partner, Vendors among other possible things.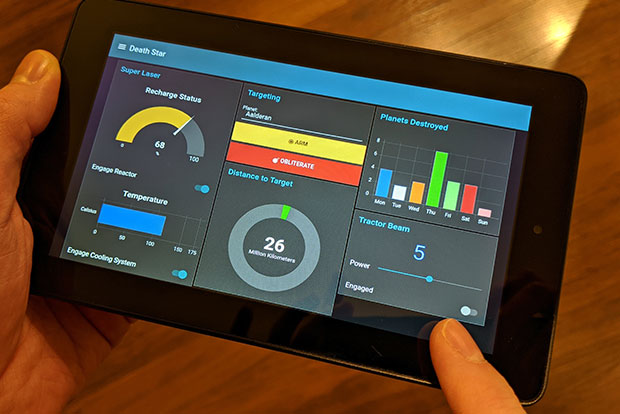 We struggle to make something which doubles up your revenues as well as attracts more and more foodies to your business along with an outstanding UI/UX which will make your clients come back. It is best time to develop on demand app of food delivery for your business and fly high with profits. Whatsoever is the type of your food business, serve it hot wherever your clients are with our excellent uber clone app delivery.
Customer Application
User‌ ‌login
Clients ‌can‌ simply ‌login‌ ‌with‌ their ‌Phone‌ ‌Number‌ ‌and‌ ‌Password‌ ‌or‌ they ‌can‌ register entering‌ their important ‌credentials‌ ‌with‌ ‌OTP‌ ‌Verification‌ through ‌SMS‌ and Email.

Dashboard
When you are ‌logged‌-‌in, ‌customer ‌can‌ ‌see‌ ‌the‌ ‌dashboard‌ ‌along with‌ ‌the‌ ‌list‌ ‌of‌ best restaurants‌ ‌and‌ ‌categories‌ ‌of‌ ‌non-veg‌ and ‌veg‌ ‌with‌ ‌their‌ ‌addresses. ‌
Nearby‌ ‌restaurants
Client ‌can‌ find ‌all‌ ‌restaurants nearby‌. ‌ ‌He‌ ‌can‌ even ‌search‌ ‌the‌ ‌restaurant name‌ ‌or‌ particular ‌category‌ ‌in‌ ‌search‌ ‌box‌ ‌on‌ ‌the‌ ‌application's top‌ ‌right‌ ‌corner‌.

Restaurant Menu
As early as he clicked their desired restaurant, he can check the menu list as well as add-ons and products with symbolling sizes and quantity.
Rating & Review
Client can easily share their ratings and feedback to the delivery man or restaurant. It will assist restaurants listing in top.
Push Notification
Client will get notifications as early as he placed their order. He will get the notification as their food will start getting ready, delivery man would start from restaurant, and the delivery man will complete the order.
Order Tracking
Client ‌can‌ simply ‌track‌ the status of their ‌order‌ ‌from‌ best ‌tracking‌ ‌system‌ available ‌in‌ ‌the‌ ‌app.‌ ‌It‌ would assist ‌customer‌ ‌tracking‌ their ‌order‌ ‌from‌ restaurant‌ ‌till‌ their ‌home. ‌

Favorite Orders
Client ‌can‌ ‌easily mark‌ their desired ‌orders‌ ‌and‌ even ‌view‌ ‌for‌ their ‌past‌ orders. ‌

Coupon Management
Client ‌can‌ get ‌the‌ promo‌ ‌codes/‌coupon‌ ‌codes/offers‌ ‌given‌ ‌my‌ admins or restaurants‌. ‌ ‌He‌ ‌can‌ ‌add‌ ‌the‌ available ‌coupon‌ ‌codes‌ ‌in‌ their ‌final‌ ‌cart‌ ‌and‌ thus use ‌it‌ ‌by‌ ‌lowering‌ ‌final‌ ‌amount.‌
Restaurant / Store Owner Application
Manage‌ ‌Restaurant‌ ‌Menu
Restaurant‌ ‌Owner‌ ‌can‌ ‌manage‌ ‌restaurant‌ ‌menus.‌ ‌Restaurant‌ ‌owner‌ ‌can‌ ‌add‌ ‌and‌ ‌edit‌ ‌the‌ ‌menus‌ ‌easily‌ ‌from‌ ‌the‌ ‌restaurant‌ ‌dashboard.‌

Manage‌ ‌Opening‌ ‌Days‌ ‌&‌ ‌Timings
Restaurant‌ ‌owners‌ ‌can‌ ‌edit‌ ‌and‌ ‌change‌ ‌their‌ ‌opening-closing‌ ‌timing.‌ ‌They‌ ‌can‌ ‌upadate‌ ‌the‌ ‌settings‌ ‌from‌ ‌the‌ ‌dashboard‌ ‌
Customer‌ ‌order‌ ‌status
Restaurant‌ ‌owner‌ ‌can‌ ‌easily‌ ‌view‌ ‌the‌ ‌new‌ ‌orders.‌ ‌Once‌ ‌he‌ ‌assigned‌ ‌the‌ ‌order,‌ ‌he‌ ‌can‌ ‌view‌ ‌the‌ ‌order‌ ‌status‌ ‌whether‌ ‌its‌ ‌being‌ ‌prepared‌ ‌or‌ ‌delivered‌

Manage‌ ‌special‌ ‌offers
Restaurant‌ ‌owner‌ ‌can‌ ‌add/edit‌ ‌and‌ ‌delete‌ ‌the‌ ‌special‌ ‌offers‌ ‌or‌ ‌promocodes.‌ ‌Restaurant‌ ‌owner‌ ‌can‌ ‌manage‌ ‌special‌ ‌offers‌ ‌by‌ ‌mentioning‌ ‌ offer‌ ‌types,‌ ‌valid‌ ‌amount,‌ ‌and‌ ‌dates‌ ‌from‌ ‌when‌ ‌the‌ ‌offer‌ ‌will‌ ‌be‌ ‌implemented.‌ ‌
Message‌ ‌customers
Restaurant‌ ‌Owners‌ ‌can‌ ‌send‌ ‌message‌ ‌at‌ ‌any‌ ‌time‌ ‌to‌ ‌the‌ ‌customers‌ ‌regarding‌ ‌conveying‌ ‌any‌ ‌type‌ ‌of‌ ‌information.‌
Payment‌ ‌gateways‌ ‌Choice(Add‌ ‌On)
we‌ ‌are‌ ‌open‌ ‌to‌ ‌integrate‌ ‌any‌ ‌Payment‌ ‌Gateway‌ ‌System‌ ‌according‌ ‌to‌ ‌client's‌ ‌Country/Region‌ ‌and‌ ‌his‌ ‌choice.‌ ‌Since‌ ‌DeliWare‌ ‌is‌ ‌open‌ ‌to‌ ‌any‌ ‌payment‌ ‌gateway,‌ ‌restaurant‌ ‌owner‌ ‌can‌ ‌perform/receive‌ ‌the‌ ‌payment‌ ‌transactions‌ ‌in‌ ‌any‌ ‌mode.‌ ‌We‌ ‌have‌ ‌Cash‌ ‌on‌ ‌Delivery‌ ‌(COD)‌ ‌enabled‌ ‌by‌ ‌default.‌ ‌
Coupon‌ ‌code‌ ‌generation
Restaurant‌ ‌owner‌ ‌can‌ ‌create‌ ‌coupon‌ ‌code‌ ‌on‌ ‌any‌ product‌ ‌and‌ ‌let‌ ‌users‌ ‌avail‌ ‌it‌ ‌effortlessly.‌ ‌

Multiple‌ ‌language‌ ‌support‌ ‌(Add‌ ‌On)
Restaurant‌ ‌Owner‌ ‌can‌ ‌seek‌ ‌for‌ ‌assistance‌ ‌in‌ ‌translating‌ ‌language‌ ‌through‌ language‌ ‌support‌ ‌feature‌ ‌for‌ ‌targeting‌ ‌customers‌ ‌from‌ ‌different‌ ‌locations.‌
Manage‌ ‌delivery‌ ‌areas
Restaurant‌ ‌owner‌ ‌can‌ ‌smoothly‌ ‌manage‌ ‌his‌ ‌delivery‌ ‌locations‌ ‌where‌ ‌he‌ ‌wants‌ ‌his‌ ‌food‌ ‌to‌ ‌be‌ ‌delivered.‌
Admin Panel
Admin‌ ‌Dashboard
‌Admin‌ ‌dashboard‌ ‌come‌ ‌with‌ ‌the‌ ‌feature,‌ ‌where‌ ‌admin‌ ‌can‌ ‌access‌ ‌all‌ ‌previous‌ ‌delivered‌ ‌orders,‌ ‌payment‌ ‌history,‌ ‌payouts,‌ ‌delivery‌ ‌men‌ ‌details,‌ ‌product‌ ‌lists‌ ‌and‌ ‌so‌ ‌on.‌
Location‌ ‌management
Admin‌ ‌can‌ ‌add‌ ‌and‌ ‌remove‌ ‌the‌ ‌new‌ ‌area‌ ‌easily.‌ ‌In‌ ‌Deliware.‌ ‌Admin‌ ‌can‌ ‌edit‌ ‌the‌ ‌area‌ ‌with‌ ‌polygon‌ ‌map‌ ‌to‌ ‌inhibit‌ ‌the‌ ‌additional‌ ‌interruptions‌ ‌while‌ ‌navigation.‌
Manage‌ ‌Customers/Restaurants
Admins‌ ‌can‌ ‌easily‌ ‌manage‌ ‌customers‌ ‌&‌ ‌restaurants.‌ ‌Admin‌ ‌can‌ ‌add‌ ‌&‌ ‌remove‌ ‌restaurant‌ ‌easily.‌ ‌He‌ ‌can‌ ‌view‌ ‌the‌ ‌customer‌ ‌details‌ ‌&‌ ‌restaurant‌ ‌details‌ ‌including‌ ‌opening‌ ‌closing‌ ‌timings,‌ ‌restaurant‌ ‌charges,‌ ‌commission,‌ ‌number‌ ‌of‌ ‌received‌ ‌orders‌ ‌and‌ ‌so‌ ‌on.

Advertising‌ ‌management
Admin‌ ‌can‌ ‌create‌ ‌new‌ ‌promos‌ ‌for‌ ‌his‌ ‌app‌ ‌with‌ ‌mentioning‌ ‌expiry‌ ‌date,‌ ‌offer‌ ‌types‌ ‌and‌ ‌valid‌ ‌amount‌ ‌for‌ ‌the‌ ‌offer‌ ‌to‌ ‌be‌ ‌implemented.

Content‌ ‌management
Admin‌ ‌can‌ ‌manage‌ ‌the‌ ‌content‌ ‌smoothly‌ ‌in‌ ‌the‌ ‌app.‌ ‌He‌ ‌can‌ ‌edit‌ ‌/delete‌ ‌/view‌ ‌the‌ ‌content‌ ‌and‌ ‌change‌ ‌the‌ ‌theme,‌ ‌color‌ ‌or‌ ‌background‌ ‌font‌ ‌easily.‌
Change‌ ‌password
Admin‌ ‌can‌ ‌edit‌ ‌and‌ ‌update‌ ‌the‌ ‌password‌ ‌easily‌ ‌from‌ ‌settings‌ ‌command.‌ ‌He‌ can‌ ‌change‌ ‌the‌ ‌settings‌ ‌however‌ ‌he‌ ‌wants‌ ‌and‌ ‌tap‌ ‌the‌ ‌update‌ ‌button.‌

Manage,‌ ‌Add,‌ ‌Edit‌ ‌&‌ ‌Delete
Admin‌ ‌can‌ ‌add/edit/delete‌ ‌the‌ ‌new‌ ‌orders,‌ ‌menu‌ ‌options,‌ ‌addons,‌ restaurants,‌ ‌new‌ ‌areas,‌ ‌countries,‌ ‌states,‌ ‌cities,‌ ‌categories,‌ ‌food‌ ‌products‌ ‌ and‌ ‌so‌ ‌on.‌
Email‌ ‌Alerts‌ ‌to‌ ‌Register‌ ‌Users
Admin‌ ‌can‌ ‌send‌ ‌email‌ ‌alerts‌ ‌to‌ ‌restaurants,‌ ‌users,‌ ‌drivers‌ ‌from‌ ‌the‌ ‌settings‌ command‌ ‌in‌ ‌admin‌ ‌dashboard.‌ ‌He‌ ‌can‌ ‌send‌ ‌email‌ ‌mentioning‌ ‌any‌ ‌information‌ ‌he‌ ‌wants‌ ‌to‌ ‌send‌ ‌off.‌
Driver Application
Manage Order
Driver/rider‌ ‌can‌ ‌easily‌ ‌take‌ ‌over‌ ‌the‌ ‌coming‌ ‌orders‌ ‌and‌ ‌choose‌ ‌to‌ ‌either‌ ‌assign‌ ‌or‌ ‌reject‌ ‌the‌ ‌pickup‌ ‌requests.‌ ‌Once‌ ‌the‌ ‌order‌ ‌is‌ ‌assigned,‌ ‌driver‌ ‌can‌ ‌ahead‌ ‌towards‌ ‌the‌ ‌given‌ ‌pickup‌ ‌location.‌ ‌
Real Time Tracking
Driver‌ ‌app‌ ‌dwells‌ ‌with‌ ‌the‌ ‌strong‌ ‌tracking‌ ‌system‌ ‌and‌ ‌algorithm‌ ‌which‌ ‌will‌ ‌assist‌ ‌rider/driver‌ ‌to‌ ‌locate‌ ‌and‌ ‌reach‌ ‌the‌ ‌address‌ ‌on‌ ‌precise‌ ‌time.‌

Notifications
Driver‌ ‌will‌ ‌receive‌ ‌notifications‌ ‌on‌ ‌his‌ ‌phone‌ ‌regarding‌ ‌his‌ ‌activity‌ ‌status‌ such‌ ‌as‌ ‌his‌ ‌arrival‌ ‌at‌ ‌restaurant,‌ ‌heading‌ ‌towards‌ ‌customer,‌ ‌and‌ ‌finished‌ ‌delivery.‌

Availability Settings
Rider‌ ‌can‌ ‌edit‌ ‌and‌ ‌update‌ ‌the‌ ‌available‌ ‌setting‌ ‌in‌ ‌his‌ ‌app.‌ ‌Rider‌ ‌can‌ ‌make‌ ‌him‌ ‌available‌ ‌easily‌ ‌so‌ ‌that‌ ‌as‌ ‌soon‌ ‌as‌ ‌he‌ ‌assigned‌ ‌order,‌ ‌his‌ ‌details‌ ‌would‌ ‌be‌ ‌shown‌ ‌in‌ ‌customer's‌ ‌phone.
Realtime‌ ‌Request
As‌ ‌customer‌ ‌placed‌ ‌the‌ ‌order,‌ ‌restaurant‌ ‌will‌ ‌assign‌ ‌the‌ ‌order.‌ ‌Rider‌ ‌after‌ ‌assigning‌ ‌the‌ ‌pickup‌ ‌request‌ ‌can‌ ‌reach‌ ‌to‌ ‌his‌ ‌pickup‌ ‌location‌ ‌and‌ ‌grab‌ ‌the‌ ‌parcel.‌
Payment History
Driver‌ ‌can‌ ‌also‌ ‌view‌ ‌the‌ ‌payment‌ ‌history‌ ‌in‌ ‌app‌ ‌easily‌ ‌and‌ ‌access‌ ‌anytime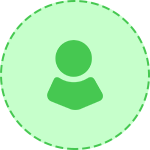 Profile
Driver‌ ‌profile‌ ‌will‌ ‌be‌ ‌created‌ ‌by‌ ‌Administrator‌ ‌adding‌ ‌his‌ ‌details,‌ ‌his‌ ‌vehicle‌ details.‌ ‌Once‌ ‌the‌ ‌profile‌ ‌is‌ ‌built,‌ ‌driver‌ ‌can‌ ‌easily‌ ‌login‌ ‌and‌ ‌use‌ ‌the‌ ‌app.
Delivery‌ ‌Information
Once‌ ‌the‌ ‌order‌ ‌is‌ ‌delivered,‌ ‌Admin,‌ ‌Restaurant‌ ‌owners‌ ‌and‌ ‌driver‌ ‌can‌ ‌view‌ the‌ ‌delivered‌ ‌list‌ ‌of‌ ‌completed‌ ‌orders.‌ ‌
Help Support
Driver‌ ‌will‌ ‌have‌ ‌this‌ ‌feature‌ ‌of‌ ‌help‌ ‌&‌ ‌support‌ ‌where‌ ‌he‌ ‌can‌ ‌access‌ ‌the‌ support‌ ‌team‌ ‌or‌ ‌customer‌ ‌service‌ ‌and‌ ‌contact‌ ‌them‌ ‌about‌ ‌any‌ ‌queries.‌
Why Choose Food Delivery Script for your Business
You should know that Food Delivery App Script is the safe script available in the market. It is the script which follows this safety checklist.
Many Restaurants and Entrepreneurs happily utilize this effective Food Delivery clone Script. The type of script is Time Tested, solid and gone through different versions.
Delivery application clone script at a very reasonable price with Setup support.
Tap into different income channels that can possibly assist grow your business.
As the owner of platform, you can easily charge a delivery cost as per on the distance between the vendor's restaurant or store. This fee can be fixed or flexible. (Physically needs to be set).

Negotiated Item/service price
It happens offline, as the owner of platform; you can strike a good deal with the vendors that provide their products on your platform to easily apply preferential costing. It provides you a competitive benefit for your business
They can be charged a nominal fee for every sale being done on the specific platform. Approvals are completed by the admin throughout secure admin panel.
Throughout the admin panel, organize and publish special
We've built some amazing thoughtful features right inside the product to easily manage the business and still many are on the way.
— 100% Source code with database.
– Customer Mobile App For IOS and Android
– Delivery Boy Mobile app For IOS and Android
– Responsive Web Application Fron-tend.
– User Friendly Admin Dashboard.
– Interactive Restaurant Dashboard.
– Detailed Setup and Installation Documentation.
How Good to be in Food Industry
Food and beverage delivery services like DoorDash, Postmates, and Uber Eats aided in a surge of alcohol deliveries to underage minors in California last month, the state's Department of Alcoholic Beverage Control (ABC) found in a new investigation. And because of relaxed restrictions around alcohol takeout and delivery during COVID-19, the issue is getting worse, regulators say.
DoorDash partnered with Chili's to curate an exclusive menu for the dinner, which viewers can order through the Doordash to recreate the dinner party experience at home, available Thursday, May 14th through Sunday, May 17th. The "Come Back To Me" Menu features full-sized Chili's entrees along with fan favorites like Chips & Salsa and a Molten Chocolate Cake, all for just $13. Customers will customize their bundle to their liking which includes:
The people specifically poor and vulnerable are suffering from lack of food during the pandemic.
Seeking to expand options for on-demand delivery services during the COVID-19 pandemic, 7 eleven has entered new alliances with doordash and postmates nationally. Moreover, customers can search. Food delivery clone script providers have been engaging in anti-competitive practices that dictate what restaurant customers can charge for food orders that weren't even generated through them, according to a lawsuit filed Monday.
When you're ordering delivery, you might find yourself playing a familiar game: Toggling between apps such as Zomato figure out which has your favorite local restaurants, and which has the lowest delivery fee or special deal.
Complainants also said that this policy is making restaurants to hit high prices and they are collaborating with food delivery companies. Reports that public health officials say we should inhibit our contact with other people and avoid groups. Whereas on the other half, Ministry of commerce in India has also planned to resume the rest of the delivery services in the nation soon. Growing cases of infected delivery men has already brought fear among public. This can also lead to the degradation in food delivery services of food delivery giants and may cause their services a harm if not been cautiously look over.
Many of the food delivery clone providers are selling script by ensuring the safety of the public and providing vast features among the script to avert such contagion.
Delivery services providers has launched contactless deliveries which a customer can opt for it separately while placing order. By this delivery person will keep a pickup on the table or chair or outside of the door. Grocery and other food delivery services are godsend in this virus outbreak where as in USA, problems may be even more severe for some of the most vulnerable. Online Ecommerce sales are 162% than in 2019 according to conducted survey by Namagoo. Moreover, instacart president Nilem Ganethiram has spoke out about the situation and has said Credit Suisse that sales over the past few weeks are "well beyond the black Friday".
He said Every day is a new black Friday for us, we are achieving our biggest days every day.
With the novel coronavirus outbreak continuing to spread in America, gig economy titans are facing increasing scrutiny for their lackluster directives to a workforce that cant afford to sick day. Several companies such as Uber and DoorDash have issued warnings to contractors that echo precautions from public health officials—wash your hands regularly, avoid contact with anyone showing symptoms, and stay home if you feel sick—which, while important advice, doesn't exactly reflect the reality of the job.
Uber CEO Dara Khosrowshahi and Grubhub Founder and CEO Matt Maloney, who have known each other for years, are discussing the details of a potential (WSJ) reported. Like other mergers, the major momentum for the two food ordering and delivery business giants to become one is the enormous amount of money that would be saved from eliminating redundant functions, such as human resources, accounting, IT, marketing, sales and office administration.But in this case, the potential for cost savings is more than $300 million, as per WSJ reports.The companies are in talks about a takeover that would value Grubhub at $6 billion. As per the WHO, "studies have shown that coronavirus can survive for up to 72 hours on plastic and stainless steel, less than four hours on copper and less than 24 hours on cardboard." If you are receiving a package from outside, clean your hands with an alcohol-based handrub or wash them with soap and water. Avoid touching your eyes, mouth, or nose.
In an email sent out to its users, Uber Eats states, "We have announced today that Zomato has acquired Uber Eats in India. As such, you will no longer be able to order from Uber Eats in India, but you will be able to enjoy your favourite meals with exciting offers tailored for you on Zomato. You can still get rides via the Uber app, which remains active and available. And you can still use Uber Eats if you're traveling outside India. Until then, we hope you will enjoy many more tasty moments and discover great restaurants around you on Zomato."Located in the new "Family Style Meals" section of the Uber app, the tech stock said customers will find menus from participating restaurants focused on larger portions and combinations of appetizers, main dishes, sides, desserts, and beverages. The family style meals will enable customers to get more value and savings when ordering through UberEats, said Uber.
Courier App Development
The market for On-Demand Delivery apps isn't new at all, and there's an app for almost anything. Take control of your Online Delivery Business by developing the On-Demand Courier App Script...
Grocery Delivery App Development
We develop best Grocery delivery app development software written in PHP code. This Grocery Delivery clone is white label and embedded with customized solution. It has inserted various smart features to render its customers plenty of smart grocery options to choose while sitting at home.
Taxi Booking App Development
We offer ready-made UBER CLONE SCRIPT solutions to entrepreneurs who wish to start their own On-demand Cab hailing business but have limited time and resources to do so.
With such Business ready softwares available in the market, more entrepreneurs are quickly starting Food ordering Services in their city.
Out of all the On-demand delivery Services, Food delivery is proving to be the fastest growing sector. With huge profits and traction.
Like what WordPress did for Blogging, and Shopify did for eCommerce. These folks are doing for the Food Delivery Sector. Would be fascinating to see how it grows.
More and more people are ordering food online in developing countries. Food delivery software companies employ Blockchain technology for maximum efficiency.