Introduction
Website security is of utmost importance in today's digital landscape. With the increasing number of cyber threats, it is essential to safeguard your WordPress website against potential vulnerabilities. Fortunately, WordPress offers a wide range of security plugins that can help protect your website from malicious attacks, unauthorized access, and other security risks. In this blog post, we will explore the best WordPress plugins for security, each offering unique features to fortify your website's defenses. Whether you're a blogger, an entrepreneur, or a business owner, these plugins will empower you to enhance the security of your WordPress website and ensure the safety of your data and visitors.
Understanding WordPress Security
Importance of Website Security: Website security is crucial to protect your data, maintain the integrity of your website, and safeguard your visitors' information. A secure website helps build trust, improves search engine rankings, and mitigates the risk of cyber attacks.
Common Security Threats: WordPress websites face various security threats, including malware injections, brute force attacks, cross-site scripting (XSS), SQL injections, and outdated software vulnerabilities.
Best WordPress Plugins for Security
Wordfence Security: A comprehensive security plugin that offers firewall protection, malware scanning, login security, and real-time threat defense. It provides advanced features like two-factor authentication and IP blocking.
Sucuri: A highly regarded security plugin that offers website monitoring, malware scanning, and firewall protection. It provides a robust security stack to defend against various attacks and includes features like security hardening and blacklist monitoring.
iThemes Security: Formerly known as Better WP Security, this plugin offers a wide range of security features, including brute force protection, two-factor authentication, file integrity checks, and database backups.
Best WordPress Plugins for Malware Scanning
MalCare Security: A powerful plugin that provides automatic malware scanning and removal. It offers an intelligent scanner that detects complex malware patterns and provides one-click removal.
Sucuri: In addition to its firewall protection, Sucuri also offers powerful malware scanning capabilities. It scans your website for known security vulnerabilities, malware signatures, and suspicious code.
Anti-Malware Security: A popular plugin that scans your WordPress website for malware, viruses, and other security threats. It offers features like quarantine options, definition updates, and security vulnerability patching.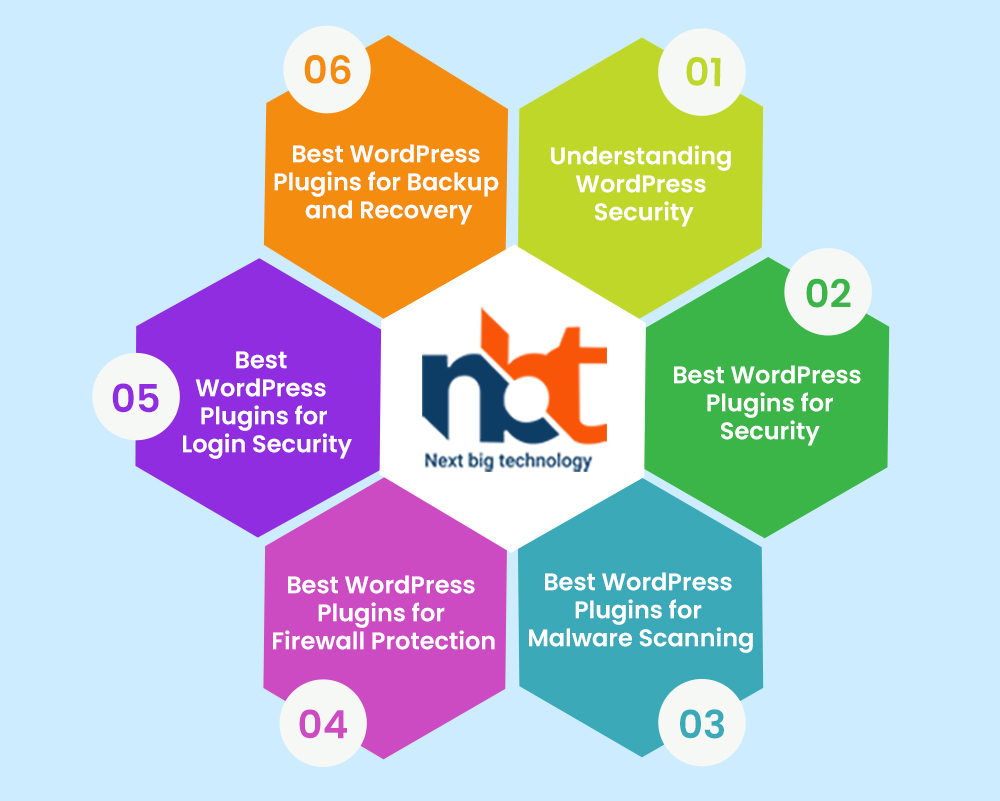 Best WordPress Plugins for Firewall Protection
Wordfence Security: In addition to its comprehensive security features, Wordfence also offers a powerful firewall that filters malicious traffic and blocks potential threats. It includes features like rate limiting and country blocking.
Sucuri: Sucuri's firewall protection defends your website from brute force attacks, DDoS attacks, and other malicious activities. It provides a cloud-based firewall that sits between your website and potential attackers.
All In One WP Security & Firewall: A user-friendly plugin that offers firewall protection, login security, and file system security. It provides advanced features like IP blocking, login lockdown, and database backup.
Best WordPress Plugins for Login Security
Login Lockdown: A lightweight plugin that enhances login security by limiting the number of login attempts and blocking brute force attacks.
Two-Factor Authentication: A plugin that adds an extra layer of security to your WordPress login by requiring users to authenticate themselves using a second method, such as a time-based one-time password (TOTP) or a security key.
iThemes Security: In addition to its robust security features, iThemes Security offers login security options such as renaming the login URL, disabling XML-RPC, and enforcing strong password policies.
Best WordPress Plugins for Backup and Recovery
UpdraftPlus: A reliable backup plugin that allows you to schedule automatic backups, store them in the cloud, and easily restore your website in case of data loss.
VaultPress: A backup and security scanning plugin offered by Jetpack. It provides real-time backups, malware scanning, and one-click restoration.
BlogVault: A comprehensive backup and security plugin that offers automated backups, real-time synchronization, and one-click restoration. It also provides malware scanning and a staging environment.
Conclusion
WordPress plugins for security play a crucial role in protecting your website from potential threats and vulnerabilities. By implementing the best WordPress security plugins, you can fortify your website's defenses, safeguard your data, and ensure the safety of your visitors. From firewall protection and malware scanning to login security and backup solutions, these plugins offer essential features to mitigate security risks. It is essential to regularly update the plugins and follow security best practices to maintain a secure WordPress website. Invest in the right security plugins and take proactive measures to stay one step ahead of potential threats in the ever-evolving digital landscape.