Enhance Your Success With Our Advanced WhatsApp Clone App Development
Get heights of success with our WhatsApp Clone. It is planned to make a big splash all over the messaging business. Developed with advanced technology. It is loaded with amazing features. Our efficient solution assists you top on the chart in just single go.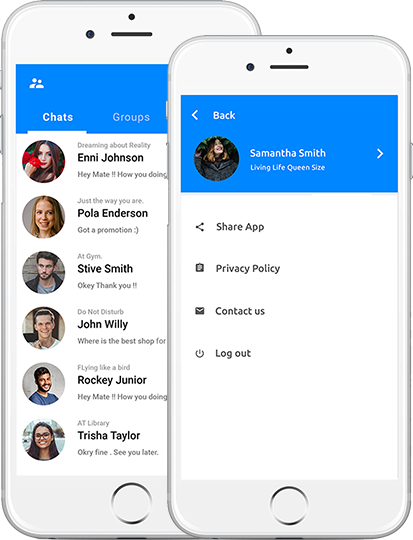 Create A WhatsApp Clone To Communicate And
Share Files Instantly
WhatsApp is designed to send short message and it is really a wonderful service. The app allied people from wide and far immediately with real-time chats. Suppose what a similar application can do to your social circle or business. So, we are available to provide the same. From sending high-quality video to instant messages and audio calling, the app from NBT is fully loaded with stellar functions. Our WhatsApp clone is loaded with essential features like share multimedia, invite contacts, share location, etc., with an amazing UI that can turn dream of any entrepreneur into reality.
WhatsApp Clone App Key Features
Here are some Features of our WhatsApp Clone App and these are making our app special.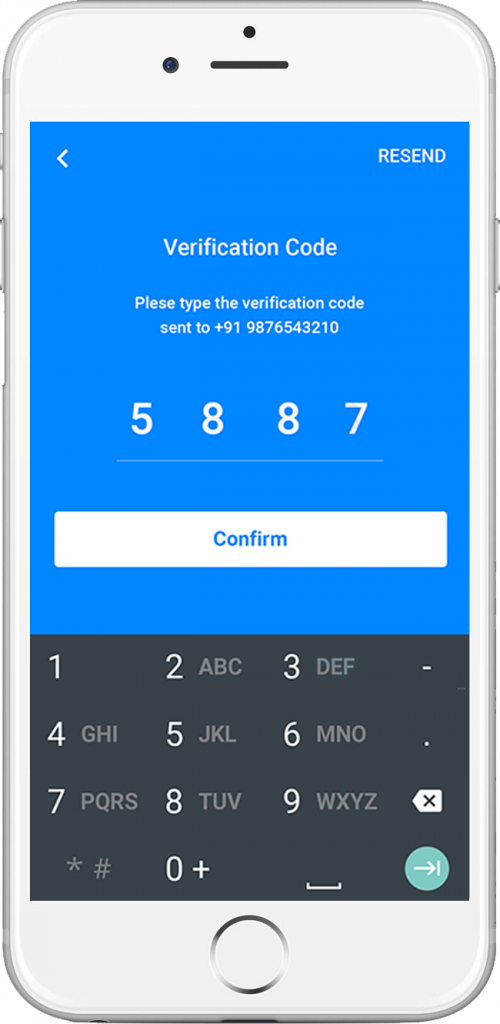 Our app is easy to use and adaptable. You can easily manage your profile, change photo, change address, gender, etc.

Our app is designed by thinking about the user's need. Doesn't matter you are using this app for personal use or business use, you can share your important documents easily.

We value the privacy of our customers. We have advanced privacy settings in our app. You can adjust as per your needs.

Our app is fully advanced. You can easily change the notification settings. Notification of any new messages, chat, video or audio, all you will get instantly.

With our app, you will get high-quality video and voice calling. It is a best way to stay close to your near and dear ones. And for businesses, it is an effective way to contact their employees or customers.
Best Services
WhatsApp Clone Script

Users can without a problem keep secure their memorable moments. They can easily upload them to their stories or status.
Our app is providing good-quality and trouble-free experience of video calling. You can arrange meetings, call to your loved ones and more.
Users can have the massive pleasure of chatting with their close ones by sending or receiving the images, videos, and texts. The IM bot is encrypted, so security is confirmed.
With this amazing feature, users can get instant notifications of any message, call etc.
Our app is easily available for different departments. It can be easily customized to the user requirements in their own department if they wish.
Users can easily search for a person or a friend to have a discussion with them. They just need to enter their name, and chat of the person will instantly pop up.
Development Package Whatsapp Clone App
Mobile Application (Android & IOS)
Android apps and iOS for your users all built in instinctive Android and iOS source code for dazzling execution.
Web Application (Web Apps)
A top-quality front-end site for your users to easily login, posts desired snaps, watch any others snaps as well as chat with others.
Admin Dashboard (Back-end Panel)
You can get a commanding Admin Dashboard to manage your business from approving and validating different user groups to adding different methods of the payment.

The complete server code, Admin Dashboard, Android and iOS apps are specified with complete documentation and unencrypted code.
Multiple Payment Gateways
NBT is built with Stripe Credit Card Processing, Paypal Mobile SDK and the feature of Cash on Delivery as default available payment methods. We can add some more upon demand.
Interactive Admin Dashboard
Full management of your mobile apps and websites is available in your dashboard.

Have perfect plans of scaling up and taking off rapidly? We can get your back with the most ascendable robust products in each group.
Our efficient solution is completely White-label to put any brand you desire. Your clients will not know regarding the solution of WhatsApp clone.

Our clone script is the advanced product in its tier with costing from the barrel bottom, extending your runway.

Our products are 'Quality'. It means you can begin with almost ZERO time-to-market, and capture the largest share of market.
Both our Android and iOS apps are natively built thus they do with the best experience of user in particular platforms.