Businesses can efficiently extend their extensive value to customers with the help of quality app development services. With comprehensive mobile app services, organizations can modernize their business processes and drive more profit competently. Hiring top-grade mobile app services from a company like Next Big Technology (NBT) can effortlessly match the new business requirements.
Overview of Next Big Technology (NBT)
Established in 2009, Next Big Technology (NBT) is a recognized app development company that provides global top-notch web and mobile app solutions to entrepreneurs. The company comprises dedicated and experienced professionals who employ advanced technologies to meet the client's growing business demands.
As a renowned web and app development company, the team possesses specialization in working on frameworks like Laravel, Shopify, Magento, Android apps, and Nodejs, to mention a few. Further, the team believes in developing user-centric applications that meet the client's expectations competently.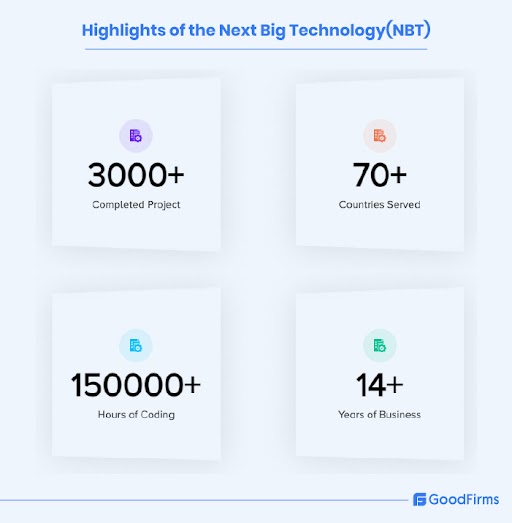 How NBT's services take businesses to the next level?
Mobile App Development
The company is a famous mobile app development company that believes in delivering unique mobile apps to clients. The team of engineers uses trending technologies, namely native Android app development, hybrid app development, and react native development, to provide quality results to the users.
Web Development
The experts build impeccable and top-quality web applications that offer a user-friendly experience. The clients can stay ahead of the competition with the help of speedy and responsive websites. Qualified developers strive hard to provide applications within a cost-efficient time frame.
Ecommerce Development
The specialists build competitive, futuristic digital solutions tailored to the client's growing business demands. The dedicated team offers secure and scalable eCommerce solutions to clients.
Digital Marketing
The clients can efficiently make their brands competitive by employing top-grade SEO and marketing solutions from NBT. It offers comprehensive and impeccable solutions that include PPC (pay-per-click services), content marketing, website design and development, email marketing and social media networking.,
API Integration Services
The team provides customized API integration solutions that help accelerate clients' business. The clients get quality API integration services for web and mobile applications.
Website UI/UX
The professionals passionately build responsive, SEO-friendly UI designs that match the client's business requirements perfectly. The team meets all the client's web and mobile app design needs.
Henceforth, the GoodFirms researchers acknowledge Next Big Technology as one of the top mobile app development companies in India for offering top-quality business solutions.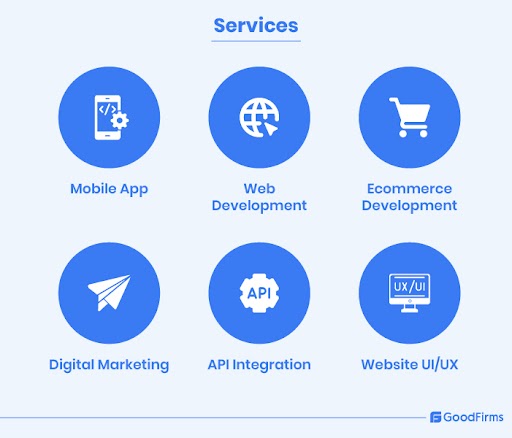 Why does GoodFirms consider NBT as one of the esteemed mobile app development companies in India?
Next Big Technology is the prominent mobile app development company that believes in maintaining long-lasting relationships with clients by offering the following solutions:
The knowledgeable and experienced developers build creative mobile apps to provide a unique user experience. They passionately employ advanced technology to meet their clients' growing project demands.
The innovative developers build robust, high-performance, secure, fast, custom mobile applications for client projects.
The team systematically plans and designs the applications, focuses on backend and API development, and then tests the application and makes it live. Further, they always provide long-term complete maintenance and support to the clients.
The team possesses expertise in Android, IOS, React Native, Ionic, and Flutter technologies, providing enhanced user experience.
The responsive designs of the mobile apps make them apt to the device sizes. The data integration process is smooth and offers a seamless workflow of mobile apps.
Below-mentioned review highlights Next Big Technology's exceptional services that result in a rich user experience.
Conclusion
Next Big Technology (NBT) is a well-known web development and web design company that employs modern technologies to provide remarkable outcomes to users. The talented professionals possess web products and IT services expertise that takes clients' businesses to new heights.
GoodFirms and their Methodology
GoodFirms uses an innovative research methodology to identify experts. This systematic approach ranks firms based on their expertise, helping companies find the right technology partner. GoodFirms evaluates performance using established metrics, determining rankings for deserving companies.