Kickstarter Clone App Development
Get to create your online marketplace with various new ideas by entrepreneurs and have proper support from the investors.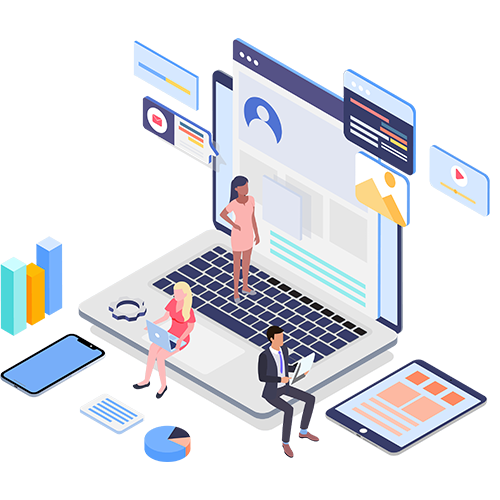 Kickstarter Clone App Development Services
Get out funding for various projects and ideas of intracranial and have the best wishes of being the biggest entrepreneur. Allow various rising entrepreneur to embrace their project to have proper funding. All the creativity of various entrepreneurs needs to be showcased around the world which will be helped by the Next Big Technology's Kickstarter Clone App. We will ensure to change the complete entrepreneurship in a dynamic world.
Features of
Kickstarter Clone App Development
These are the best possible features is being offered by the Next Big Technology's Kickstarter Clone App Development to the users.

Quickly invite your friends and easily create a network for seeking projects in the app.

Get customized email notifications from various Investors and members regarding the projects.
The push notification will give allowed about various new projects and interested investors available in the app.

The app is having integrated support for the biggest number of global payment gateways for convenient and faster transactions.
The app we have complete integration with social media which will allow the user to get connected with the ideas.
Easily modify control and change the listing fees by updating the membership fees as per the requirement.
The app will have the support for various multiple currency payments due to the catering service to worldwide investors and entrepreneurs.
The app admin can sensor various comments on negativity to create a positive atmosphere among the investors and the users.
The App will provide a memorable and enhanced experience by allowing them to share, seven store photos.
How to Earn Profit with Choose
Kickstarter Clone App Development Solution
The Next Big Technology is one of the best developers' teams for app development services. We have listed all the possible reasons to choose Next Big Technology'sKickstarter Clone App.

Investors and entrepreneurs need membership fees for joining the application service.

Every new entrepreneur needs to pay listing fees to list their projects in the app and it will ensure a steady revenue.
AdSense integrated into the revenue system will allow the new verified users to click and generate revenue.
The app will ensure the regular commission with every successful financial transaction done through the app.
3rd party ad banners can be placed in various significant areas to provide a generation due to the massive user base and visitors in the app.