High Performing
Taxi App Solution
Uber clone app of next big technology is the perfect solution to set up your taxi business. The taxi dispatch system consists of both Android and iOS applications for both driver and passenger. The additional admin dashboard feature allows them to manage the system. You can start your cab business with the best Uber clone app from the next big technology.
Our app development solution can be pulled with minimal efforts and can be used to develop unique transportation apps like trucking app, carpooling app, car rental app, bike taxi app, etc.
Users can check the location of the nearest drivers in real-time with this taxi app solution. Driver can also easily track the pickup location of the user to save their time.
Users can easily change and cancel any ride they want and book a new one, in case the driver denied to come at pickup location.
Payment Mode Integration​
While making payment for their completed ride, users can choose any payment method they want.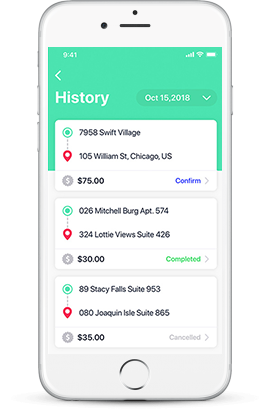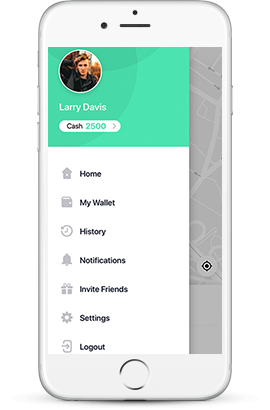 Customers can review and give ratings to the driver and ride they have taken to let them avail rewards and points. The same goes for driver, as they can also review and share their experience with the customers.
Users can easily register to your app with social media platforms like Facebook & Linkedin. Same works for the taxi driver.
Users can connect with their drivers anytime. You can connect with them, in case they are taking longer to reach your location.
The driver of the clone app can track their daily/weekly earning. They can check their earning for every ride they complete with the help of our app.
The app is integrated with Google maps that allow the driver to navigate to the pickup location of the user. Also, they can easily navigate to the drop locations of the customers.
Drivers choose a package based on availability for a day/week/month. They pay in-app using debit/credit card or deposit cash to Admin for activating their subscription plan to save and manage their funds well.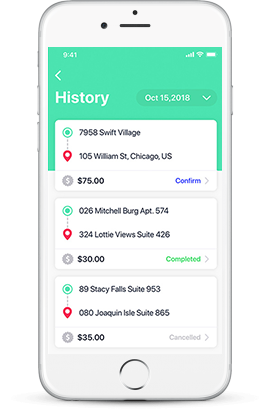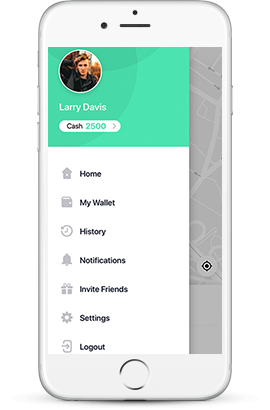 Admin can manage their drivers with this clone app feature. They can accept/reject the requests from the driver. This will help the admin to make sure the safety of its customers.
Admin can add and edit the price of each available vehicle in a city. You can set a different Price Card for every different city.
Drivers and Admin can easily configure country, vehicle type, pricing parameters, service areas, documents required, and pricing card.
The driver app allows drivers to offer quick, flexible, and reliable services to their customers. The next big technology taxi clone app allows various features to the drivers. It makes our app unique as compared to other service providers.
Taxi App Solution Development Services