ON DEMAND TUTOR APP DEVELOPMENT
Challenge your E-Learning market with an impressive and advanced tutoring application services application influenced by leading features and technology.
Exclusive On-Demand Tutor App Development Solutions
The E-learning market has faced a significant transformation with students, parents, and teachers who are adopting convenient learning & teaching solutions. Our remarkable on-demand tutoring app is integrated with the next-generation features like tutor selection, learning material download, live video classes, in-app payments, in-app exams, etc to dominate the lucrative industry. NBT offers an on-demand tutoring app to boost kindergarten, high-school, college, university, or other learning institutes' education & teaching efficiency.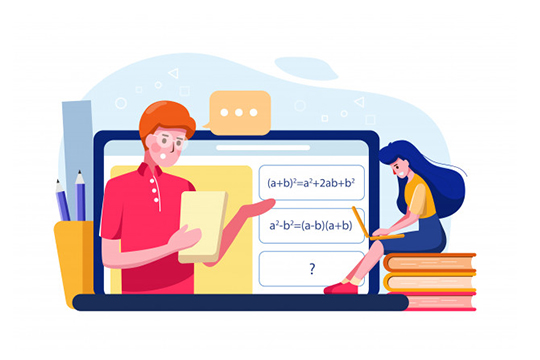 What We Provide in Tutoring Service App Development?
NBT aims at building native apps for iOS and Android platforms and offers various learning solutions outside the classroom via an on-demand tutoring app. Our all-time available learning solutions will help your business grow and expand.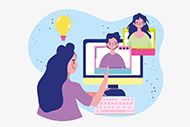 Tutors are allowed to register and login into the app using personal details or social media. They can accept/reject tutoring requests, receive payments post-commission, take live sessions, and much more.
Our app enables students or learners to search for expert tutors, download learning materials, pay for services, add/remove tutors, easily and conveniently.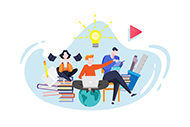 Business admins can monitor and manage learners, tutors, and application operations from the integrated and advanced featured dashboard.
A white-labeled website of NBT is integrated with advanced functionalities and business name, color, logo, and themes.
Tutor App Development Key Features
User/Tutor Profile
NBT helps tutors to create and customize profiles with name, number, display picture, educational details, teaching specialization, and much more.
Tutor Tracking
After confirming the service request, tutors can track the locations through our integrated map features in the app.
Register/Login
Learners & teaching experts can register or sign-up or register using their details like email & number and later log-in using any social media accounts.

Push Notifications
Update users for the service requests, payment confirmation, in-app calls, schedule reminders, and much more via push notifications, SMS, and email.
Appointment Services
Learners/students can schedule online tutor classes or face-to-face lessons as per their convenient date & time.
Fees Payment
Students can check their service costs that may vary as per the time or course.
Online payment
Learners can pay directly via the app for their tutor services. They can use various payment gateways to securely process the transactions.

Service Data
Students can access our tutoring services to view their search history. They can also check the previously completed services.

Rating & Review
NBT enables the users to rate and review the tutor and the overall experience of the platform.
Availability Information
Tutors can choose their availability to provide services using this feature. If you tap the "Available" option, teaching professionals will immediately receive service requests and vice-versa.
Search Tutor
As per the needs, students can search for teaching professionals and activate filters to enhance search results.
Live Chat, Text,Voice & Video
Students and teachers can connect for classes via the in-app chat, voice, and video feature anywhere anytime.
Invite & Earn
Users can share referral links or codes with others. For each successful registration, the concerned user will receive special offers.

Search Feature
Business admins can check the service locations as per the requirements and can increase the search radius to match with available tutors.

Service Requests
Tutors can accept or reject service requests via an app. Once they accept, they will view the student's information.

Help & Support
Students and tutors can connect with the customer support of service providers directly via the in-app chat or call feature.
Analytical Dashboard
Business admins can view and download customized reports on student sign-ups, tutor registrations, payments, ratings, or more to make the right decision.
Offer Codes
Business admins can share special promo codes that offer discounts or other services to boost the user base or service requests.
Profile Verification
Tutors will receive a verified mark from the app who clears all the requested registration processes. It includes document verification and others.

Ad System
Business admins can define advertisements and promotional content on ad spaces strategically placed in Student and Tutor apps.
How Does the On-Demand Tutor App Works?
NBT builds a creative interface and workflow for students and tutors and promotes easy use of an application.
Students can sign-up using an email and number or log-in directly with their social media accounts.
Keywords help the students to search for professional tutors. They can further enhance search by activating filters.

Students review the profiles of tutors and can connect with them to discuss their requirements.

Students can schedule the tutoring service as per their convenience. They can select the date & time for the teaching assistant to arrive.

Students can score the tutoring service and an overall experience. They can even provide additional feedback accordingly.

After getting the service, students can pay directly using multiple payment options like credit/debit cards, digital wallets, net banking, etc.

Students can track the tutor's location and assist them if necessary, via an on-demand tutoring app.
Tutor App Advance Features
Multi-Language Support
Students and teachers can integrate different languages on a global level like English (default), Mandarin, Spanish, Italian, and others into the tutor's app.
Video/Audio-conference
Students can attend special and live video lectures for selected tutors from the comfort of their homes.
Booking System
Tutors can accept multiple service requests as per calendar availability. NBT helps students to book multiple tutors at their convenience.

Discount & Offers
Users will be eligible under various loyalty programs like discounts, referral bonuses, unique learning materials, and others to deliver services.
All Categories
Students can select tutors from several options. But they are not limited to maths tutor, music tutor, physics tutor, biology tutor, art tutor, etc.
Tutor App Additional Features
Refferal
Business admins deduct commissions before compensating tutors for the given services via the app.

Tutoring Fees
Service platform owners charge special service fees from learners/students after completing your course.

Ad Option
Business admins charge brands for showing their banner advertisements & promotional contents in the student and tutor apps.
Featured Tutor
Business admins charge a sponsor fee as per company policy to get listed as a featured tutor.
ID Verification
Business admins charge a fee as per policy guidelines during the tutor document verification process.
We build High Quality and Fully Functional On-Demand Tutor App Solution.
We develop cutting-edge solution with advanced features and functionality of the Tutoring app.