MAKING THE WORLD A SMALLER PLACE TO LIVE BY, NBT CONNECTS PEOPLE THROUGH SOCIAL MEDIA APP DEVELOPMENT SERVICES
Social media apps have brought about a significant change in the way we live. These applications cater to industry-specific markets and bring about a radical change in the respective meters like professional use, educational sciences, real-time communication, and employment.
Top Social Media App Development Services are blurring the social, political, economic, and geographical boundaries. Thus, Next Big Technology App Development Company facilitates the best solutions for the ones who are aspiring to set foot into this industry. We help you design robust, secure, and reliable social media app services for your business. Our app developers aim at developing the finest UX/UI design solutions for our clients.
What do we offer?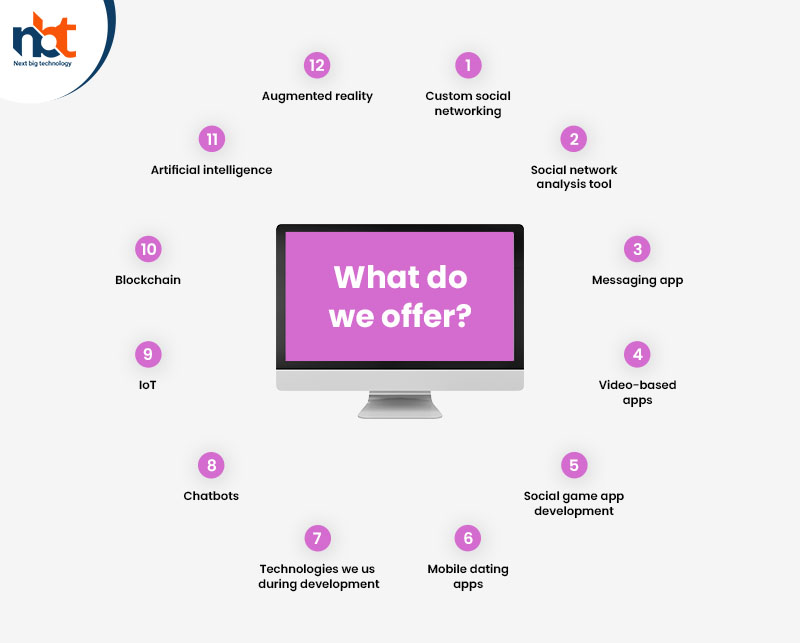 From custom website design to an extensive development process, Top Social Media App Developers at NBT helps you connect with the world easily.
Custom social networking
Our team of social app developers is an expert in developing custom social networking mobile apps. Top Social Media App Development Agency makes it convenient for users to connect and be aware of all life happenings around them.
Also read : Tips to Reach to the Right Mobile App Development Company
Social network analysis tool
We develop tools for our clients to get insights into how their social campaigns are performing, the experience they are enjoying, how users are interacting with their app, and instances where they are leaving the app.
Messaging app
Being the best development company, we understand that the future of social media lies in messaging and real-time chats. Therefore, we design platforms that allow instant connection in a safe, and hack-proof environment.
Video-based apps
NBT is specialized in the development of a range of different video-centric apps. For years, our clients trust us with the development of a YouTube-like app. Thus, we have designed video call apps for the end-users to connect with their peers on a face-to-face level even when they are miles apart.
Social game app development
Our team of experts aims at bringing networking, excitement, and technology with our social gaming apps. It offers a thrilling experience to connect and enjoy to the end-users.
Mobile dating apps
Powered by the geolocation ability and a robust verification algorithm, the Top Social Media App Development Agency provides a simple and secure platform to form relationships with the users.
Technologies we use during development
Our technical expertise is what makes your social media app stand in the app development market.
Chatbots
NBT is using AI to build a highly personalized and intuitive user experience through tools like chatbots and virtual assistants. We enable easy and seamless interactions between users and brands.
IoT
Hire Social Media App Developers with us to enjoy the uninterrupted social media tracking applications. We develop smart objects that are optimized for social media and generate automated posts and shares by the range of connected devices.
Blockchain
Our Blockchain platform lets you make the Social Media Industry more transparent and create a fair reward system for the content curators to earn what they deserve.
Artificial intelligence
We use AI to incorporate tools like virtual assistants and chatbots and enable easy interaction between brands and users seamlessly and in real-time.
Augmented reality
Augmented Reality is an excellent solution for businesses aiming to improve their app engagement rates by providing enhanced interactivity to the users.
Working Stages for Social Media App Development
Product idea and business expertise
People reach us to get the idea of a mobile social media application, web resource, or automate business processes. With our Top Social Media App Development Services, we conduct free business expertise, advise the client and finalize the ideological component of the project by considering the user's need.
Project evaluation and proposal
Our development team first evaluates the project and offers a preliminary commercial proposal for the development of the social media (network) application.
Prototyping
Top Social Media App Developers at Next Big Technology understand what the users expect and proceed with the prototyping process. Our competently built interface guarantees quick user navigation and helps users solve all business-related problems via a social media application. We offer an opportunity to look at the functionality of the future application without the software part.
Product design
Our team of skilled professionals draws the screen designs and the basic features of the social media (network) application. We help you build graphics solutions that are understandable and convenient. It helps you get a design that will set you apart from the competition.
Backlog and development contract
Meeting with the product-hunter, we discuss all aspects of your project. Our development team builds backlog for the whole project together with the customer. Once the backlog is approved, the development contract needs to be signed with the customer.
Also read : Factors determining the choice of a mobile app development company
Planning a Sprint
We make an agreement with the customer on what development tasks will be performed on the nearest sprint and work accordingly.
Retrospective
NBT believes in customers satisfaction. So, we demonstrate results for 2 weeks of development to the customer and further completes the sprint, analyze the risks and problems, optimizes the later development of the application.
Result enrichment and achievement
We help our customers create applications and promote their business too. During your project, our experts are responsible for all stages of work on social media (network) app development, ranges from downloading the application to user feedback.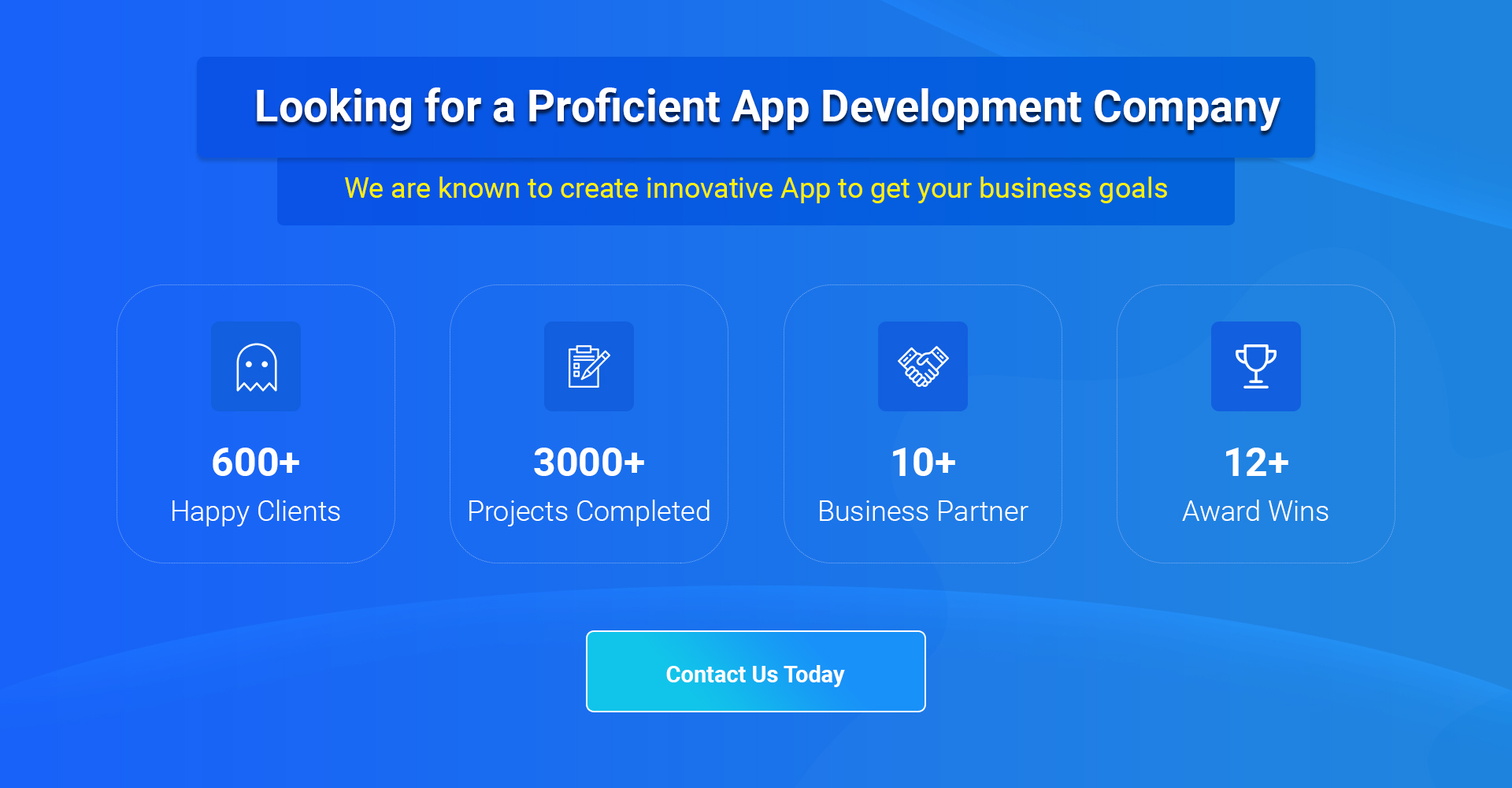 Thanks for reading our post "Looking for a Top on Demand Services App Development agency or Developer", please connect with us for any further inquiry. We are Next Big Technology, a leading web & Mobile Application Development Company. We build high-quality applications to full fill all your business needs.