HappyFresh Clone App Development
Start your online grocery service with NBT and get instant delivery via the most convenient grocery app. Access our HappyFresh Clone App in just a few clicks.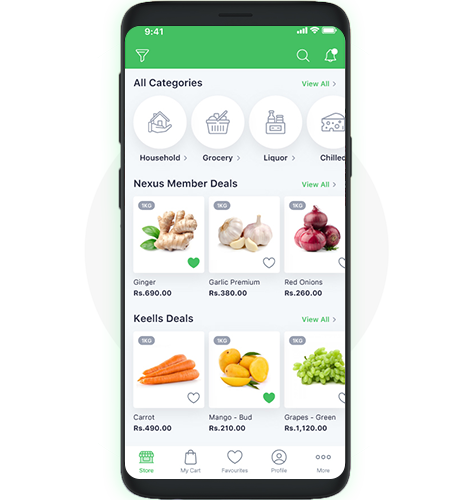 Grocery App like Happy Fresh
Today, businesses are preferring mobile apps for increased reach. The HappyFresh Clone App of NBT helps you enter the lucrative market of the online grocery delivery business. The growing demand for delivery conveniently raised the next-gen customers in just a few clicks. Now, you can expect your grocery delivered at your doorsteps. We offer a powerful application development Clone Script and let you dominate the lucrative market with ease.
Being the top Clone App Development company, NBT enables an advanced online grocery delivery service with efficiency and affordability. Our powerful admin dashboard helps you manage your grocery deliveries, cater to millions of customers with ease. Get your online app services and start enjoying.
Key Features of Happy Fresh Clone App
User Register/Signup using credentials or Social media
Choose the required Product
Search among the available Grocery Products
Add the chosen product to basket/cart
Pay via cash or online modes
The track placed/requested order
Deliver products to customer Doorstep
Rate and Review Product/Service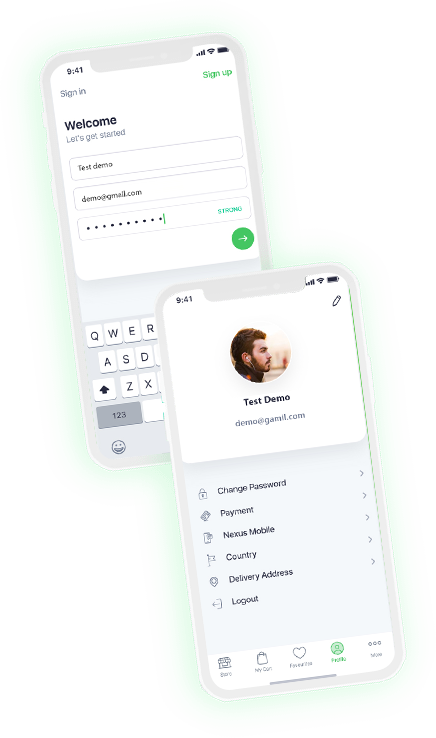 The attractive packages of NBT include the most advanced system designed to manage and monitor multiple business functionalities with ease.
Website Design and Development

Driver/Delivery Person/Carrier iOS Application
Driver/Delivery Person/Carrier Android Application
Driver/Delivery Person/Carrier Web Panel
Customer/Service seeker iOS application
Customer/Service seeker Android app
Customer/Service seeker Web Panel
Admin Web Panel to manage commissions, payments, stores, customers, Driver/Delivery Boy/Carrier, etc.
Customer App
Basket/Cart
NBT designs the app in such a way that customers can manage the cart system and accommodate all the selected products easily.
Reviews and Ratings
Our app enables customers to rate the available products online and review their delivery services accordingly.

Advanced Search
Customers can enjoy results as per their inputs. The keyword-based search helps them view the product, price, and other information via the app.
Cash or online payment
Customers can use any payment mode like credit/debit card, a digital payment app, or pay via cash, as per their convenience.
Profile Management
Customers can manage their profile information like name, contact details, address, and more.
Multi-language
The multi-language feature of our app meets all the requirements of customers globally. Regional local language helps boost sales.
Service Provider App
Store App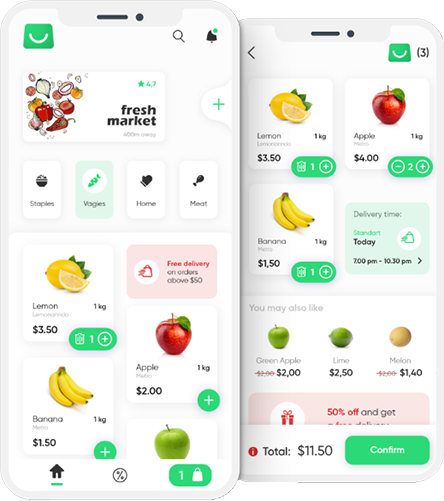 Quality Solution
NBT offers the most trusted solutions to our clients with complete satisfaction. We aim to build everlasting relationships with our customers.
Priority Support
We provide complete support to our clients and the best solution to cater to their needs.

Talented Team
Our dedicated team aims to provide designing, development, testing, and delivering the very best solution to bring your vision to life.
Fully Functional Product
Receive the most advanced product coupled with state-of-the-art features to keep you ahead in the market always.
User-Centric
NBT helps you design and develop the app as per the convenience. Users can get an easy and highly interactive product that boasts top-notch performance.
High Customizable
We strive to achieve full satisfaction and try to indulge customers in every part of the project from ideation to deployment in all major platforms.
Yes! NBT offers the entire source code of your application. We will host your app on your company's website as per the agreement.
Yes, our advanced Clone script is easy to customize and integrate all your requirements with ease.
Of course yes! We assist you with all your app enhancements post-launch.
No, there is no limit to the number of users joining and getting your services.
Yes, the payment will be for one-time only. NBT never places any hidden costs.