Eventbrite / Ticketmaster / Meetup Clone App Development
Set up the best online event with an excellent experience of new things. Use the app with powerful functions and create group events of any choice.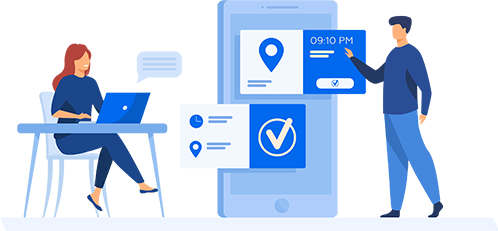 Eventbrite / Ticketmaster /
Meetup Clone App Development
Get the best version of the online platform for bringing together real-life people for various events. Get connected with like-minded people and make something wonderful happen and have an unforgettable experience. Next Big Technology will ensure to give the best experience with various popularity of app development. Everything can be possible from learning guitar, trekking mountains, learning how to cook Thai food, to getting tickets for any music concert. There isa vast possibility with these apps which will be developed by us and promote your event easily.
Features Integrated into Eventbrite / Ticketmaster / Meetup Clone App Development
Easily login with various social media accounts using Facebook, Twitter, Instagram, etc
Discount Codes and Coupons
Based on event organization users will receive various discounts and coupons which will help them increase ticket sales.
The host will be able to connect with other attendees via an HD video conferencing feature. They can do video conferencing in groups or one on one according to their preference.
Users can post in the blog with all the event descriptions, videos, and images which will help like-minded people to get reached properly. Every blog post will be reviewed by the admin before it goes live.
The advanced search feature will allow users to easily search for any events in the app. The search can be used for filtering down various specifications including time, location, date, etc.
The app and win will get the complete functionality to monitor every event and keep track. The commission on the payment will also be monitored from the admin panel of the app.
The app is having integration of multiple languages including English, Hindi, Spanish, Mandarin, Italian, etc. The app is focused to get a global audience without any limitation for the language barrier.

Users can share all the event details which are organized by the event organizer into various social media platforms for boosting the sales of the ticket.

Users can use the multiple payment options to pay for various events including debit cards, credit cards, net banking, e-wallet, etc. There are various options available in the global payment gateways.