At Next Big Technology, we have an experienced team who is well skilled in developing e-learning web portals, we have done a wide range of e-learning web portals with live streaming video classes, online tests, and online exam options. We are well versed in developing different kinds of e-learning web portals as per the needs of institutes, universities, schools, or private classes.
We know all aspects of the e-learning web portal system, we cover all needs of an institute or college or schools while developing it. Through the e-learning portal, we can manage all student data, performance, and parents' interaction with the e-learning portal as well.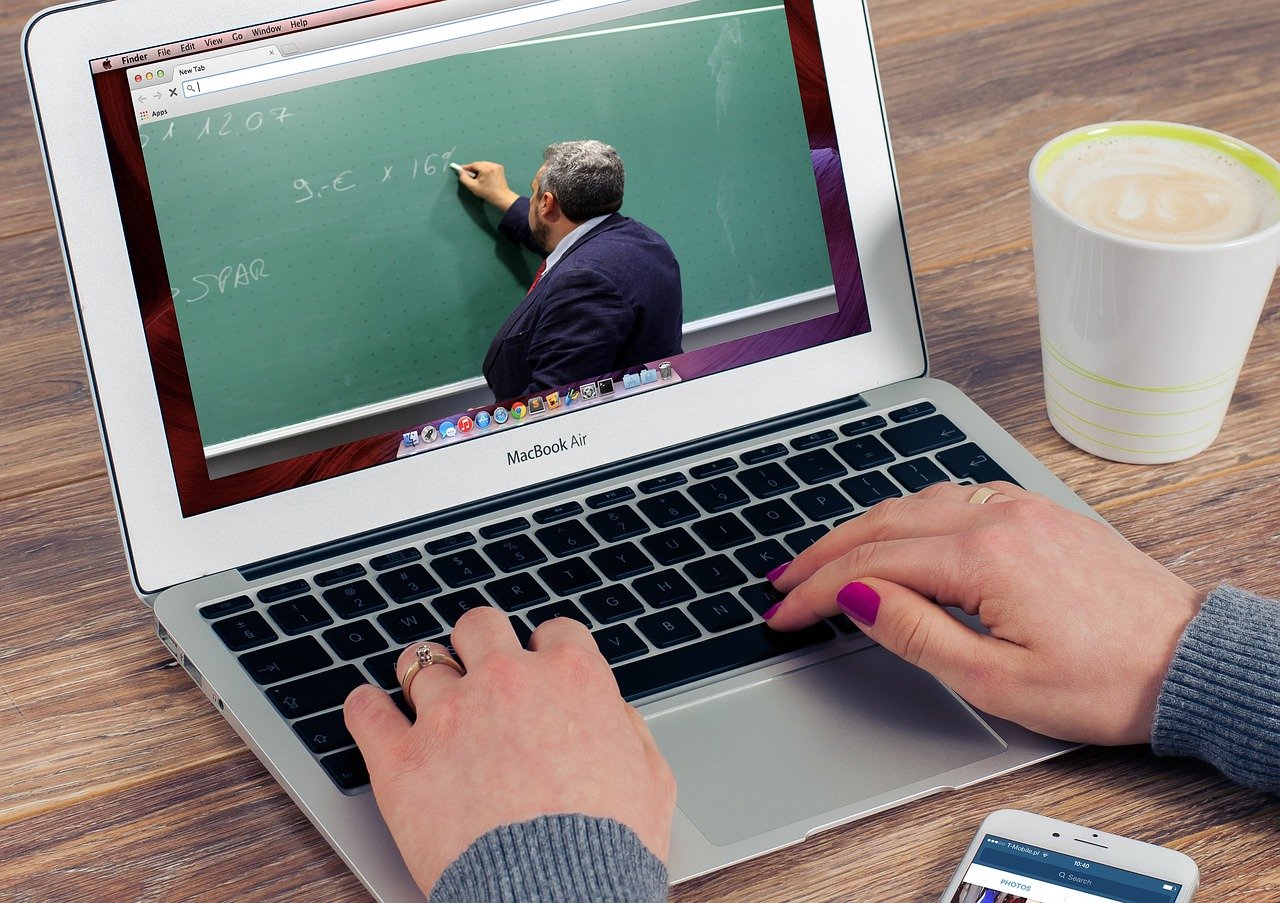 Website Design Features 
Clean and uncluttered user-interface
User-friendly interface
Premium and professional theme designs for the site keeping in mind the target audience, so that consumers spend more time on the website.
Clean and easily readable fonts on the site
Brand new Logo, to give your site and business a unique identity
Clear and easy to read top navigation
Essential business information like location, address, phone number
Display the company's physical address, phone number, and e-mail address
List your office, business hours, working days
Footer menu
Informative header and footer
Footer Social Media links
Hamburger layout for the menu tab in the mobile-friendly design
White space wherever required to enhance the usability
Animations and hover effects to add dynamicity
Front-end Features
Student Login and Sign-up form
Students will receive an e-mail upon registration
Built-in blogging: Publish content, news, articles, events, etc.
Students can enroll in the courses by paying through payment gateways
Display all the offered courses in a professional manner
Description of each course to provide relevant information to the students
Search bar with filters to search for courses and other information with ease
Easy review and feedback option for the students for internal quality and feedback
Students can give feedback regarding the courses
Offer professional certifications to the students who complete the course successfully
Online Test System
Subjective Test
Test Result & Performance Graph
Student Test Data
Online Classes
Video Classes
Recorded Classes Videos
Contact Us form to capture the details with editable and required fields
Protect contact form from spam with a CAPTCHA
A page describing the company's profile, USPs to entice the learners
Built-in shopping cart
Updated shopping cart in real-time
Content Friendly: Re-use your best content on multiple courses
Back-end Features
Hassel-free course checkout system
Recommendations for additional purchases based on student's course history
Add images to the course description to make them visually appealing
Send a copy of the submitted Contact Us form to the email
Integration with payment gateways like 'Visa' and 'MasterCard'
Add unlimited students and unlimited instructors
See your top courses and categories.
Student Test Data
Student Test Performance Records
Online Classes Videos & Records
Interactive admin dashboard with graphs and charts to monitor vital stats and KPIs of the site
User account management
Multiple user accounts
E-mail collection of each student
CAPTCHA/ Anti-Spam feature to filter out unwanted traffic(optional)
Highlight important courses, showcase top courses, a specific category or tag, courses on sale, featured courses, or recently viewed courses
Offer discounts and coupons to the users
Conduct custom surveys among users. Collect useful data on employee engagement and course efficiency.
Admin Module
Will have details of registered students for the course
Upload course material
Upload course images
Upload course videos
User management
Payment management
Receive website reports
The On-page SEO will include

Heading tags of all pages
Title tags of all the pages
Meta description of all the pages
Site map of the website
Image attributes
Optimized images
Boosted site speed
An exhaustive audit of the website
w3c mark-up validation
Mobile-friendly site
Reduced server response time
Reduced redirects
Keyword tags for all the pages
Text navigation
SEO friendly URLs
Register the site on 'Google Search Console'
Unique and quality content
Internal and outbound link
Social Media sharing buttons
Link the site with 'Google Analytics'
txt file
Rich snippets wherever applicable.
We at NBT are an expert Elearning System development company offering its services for the development of a feature-rich learning System comparable to the popular Udemy or Coursera systems.OurElearning System will have an app and website with your organization's logo and branding making your teachers, students, and partners proud. With our Elearning System development services, we can deliver a better experience than Udemy or Coursera at a fraction of the cost. Our efficient, easy-to-use, and highly scalable solution is ideal for colleges, schools, and coaching institutes.
Our Elearning System development includes all the essential features needed for a functional Elearning System app/website. It has separate sections for education administrators, teachers, and students.

Some features of our Elearning System are: