Process of Classified App Development
NBT is an excellent solution for classified application development. We provide a broad variety of multifunctional sites which matches with your business requirements. Utilizing an olx clone script or classified clone script our specialized designers' team will efficiently design the basic structure that will develop your application code.
Take a Picture of Products
User Call or Message for buying a Product
Buyer calls or message seller and communicate
Agree on Payment and Location
Product Sold and Get Paid
Classified Web & Mobile Application Solution
Find Your Buying Products in android
Easy to Maintain your selling Products in One Click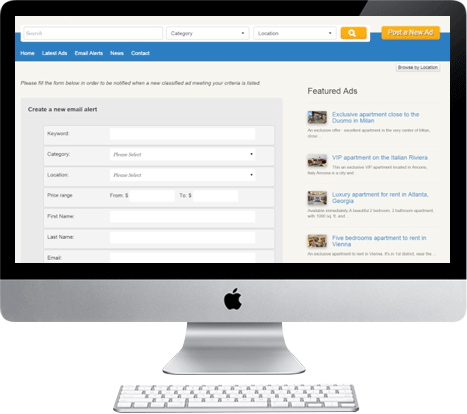 Comfortable and End to End Web Solution for Seller or Buyer
Develop Custom Classified Application
While observing the passion of classified app same as Olx, these types of PHP Scripts are working very easily that large number of people, that results most of the startups and companies are looking for a convenient Quikr clone script or same as olx where anybody can buy and sell on these classified php scripts and classified clone scripts and get better your quality-driven approach and proficiency that can keep you active in the market.
Innovative and High Quality Designs
Are you looking to build Classified Application?
Make it Easy With The Mobile App & Web Application
Why Do You Need a Classified Application
Classified ads have originated a way into the highly advanced world to meet online clients with the increase of mobile and internet apps. Different products can be found and searched through the apps and information can be easily viewed easily. Applications such as Olx are coming up with a top-classified app which assists in targeting mass people in real-time, in the most suitable manner.
Why Choose NBT for Classified App Development
NBT has an excellent knack in the web development and Mobile App Development field. We give you with the excellent online Classified App or application such as olx which matches the trends of market and other experiences. Find all the alternatives and make an enthralling iOS and android Classified mobile application Development which explore all the choices.
If you are even involved to make a ready made classified Website and Mobile Application so contact to NBT – best company for classified website and App development that give you a chance to make a best classified Application development company with classified ad posting and classified portal Web Application. We work on the advanced technology like classified portal development and classified website builder software. It is the greatest classified Application Development.