Are you interested in owning an app similar to that of Woot?
Then we are here for you!
Build your customized e-commerce website as well as app using our Woot Clone Script!
Do you want to provide mesmerizing shopping experience for your customers? Then contact Next Big Technology for further information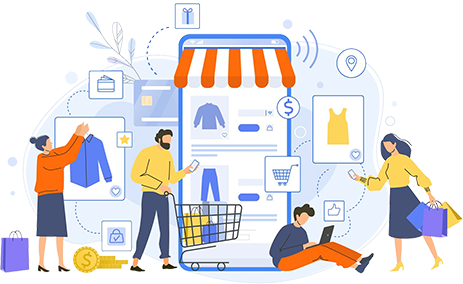 If you want to stand out from your competitors and own an astounding e-commerce app and website, then we can customize and build according to your needs.
Complete business can be managed and monitored by using our powerful admin dashboard designed and developed by our team that suits your needs.
The users can log in to the app or website via social media accounts.
Videos and Pictures of the products when uploaded the buyers can view the products clearly so that they can get an overall idea related to the specific product.

The customers can add as many products needed before check out at single session.
The customers can be notified if there are any discounts or offers so that sales can be increased.
Any kind of updates related to product, discounts or offers can be notified via push notifications, email, SMS, etc.

Many languages can be added so that it would be easy for the buyers to select their preferred language and proceed further.
The feature helps customers buy their products and go through the billing, etc.
Many payment gateways integrated with various payment methods would ease customers when they make payment.
Advanced Search and Filter Options
The users or customers can just type for what they are looking for and search and can also utilize filter option to ease their search process.
Why Choose Next Big Technology?
Support Multiple Platform
Our concrete e-commerce platform would assist all significant web and mobile platforms.
We provide 100% customization and develop the product that exactly matches your requirements.

Accountable And Engaging App​
We build highly responsive and engaging app.
Our developers are highly experienced and they can handle any kind of challenges and complexities.
Frequently Asked Question (FAQ)
You would be owning the complete source code of Woot Clone which is built and designed by our team.
Yes, we can incorporate as many features as you require according to your needs.
Yes, we provide further enhancement support as well.