Laravel development services avail open-source web application frameworks based on PHP coding with active and well-designed composition. As a popular PHP framework used for web application development, it gives developers safe, simple, and fast web development platforms that eliminate sluggishness in web projects like authentication, routing, sessions, and caching.
It simplifies web application development processes and makes them straightforward.
Laravel doesn't compromise web application functionality but rather facilitates developers in doing custom development operations. Laravel is adaptable in accessing relational databases, perform dependency injection. These are the service features of Laravel Development Company.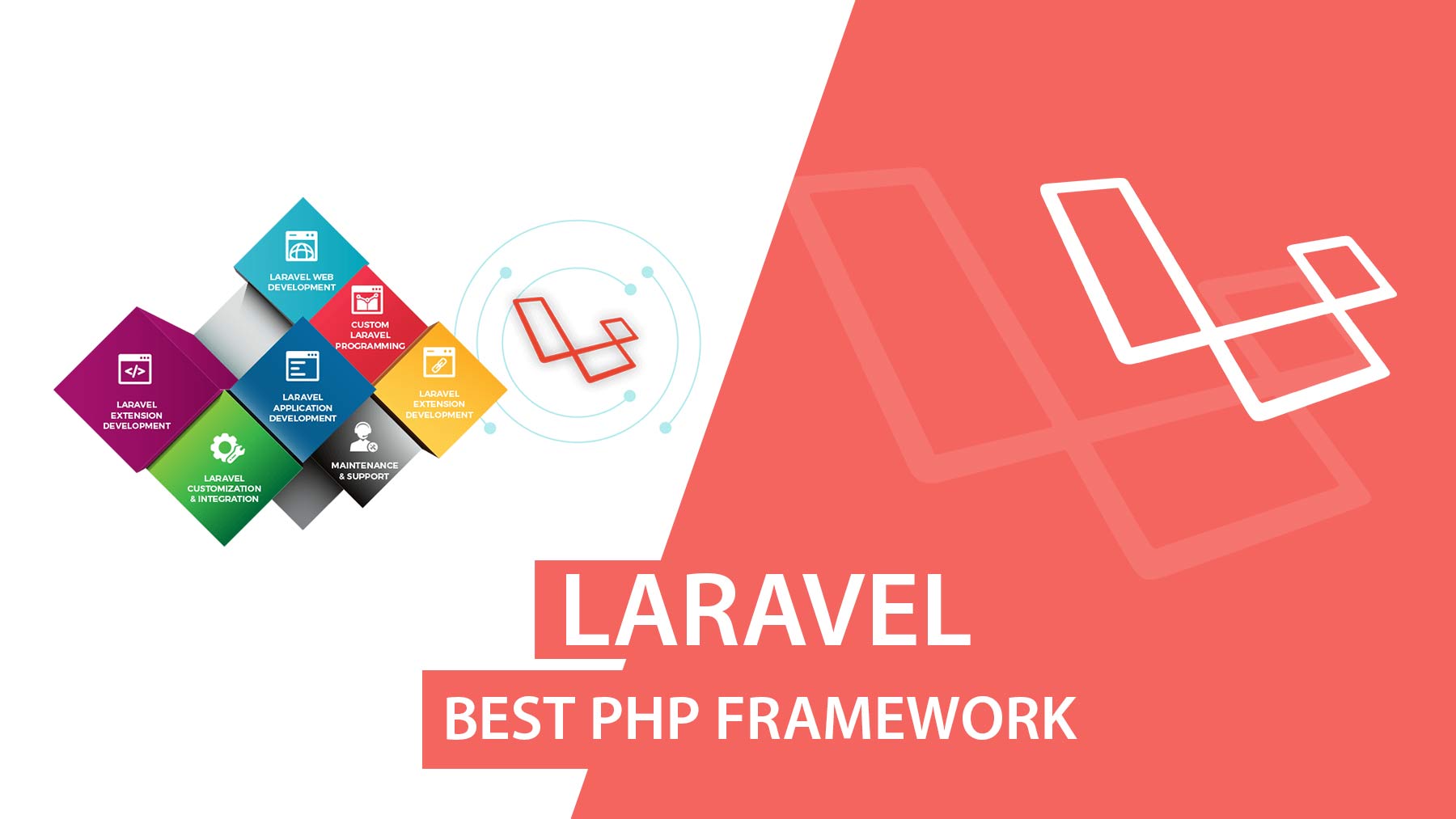 Unique Features of Laravel Development Services:
1. Develop and Maintain Web Apps: the PHP framework not only lets coders develop but also maintains top-notch web-based applications. This is a boon for high-end web designers and developers for a one-stop solution in web app development.
2. Simple, Safe, and Fast Web Development Protocols: it simplifies web development in a safe, hassle-free, and highly rewarding exercise. This means a time advantage factor for web app developers.
3. Convenient and Reliable: shortcuts make Laravel perfect for programming. With simplified code and conventions, protocols guide developers in solving hard issues.
4. Inbuilt Dynamic Features: Laravel offers programmers special in-built app developer tools needed in structuring unique and functional web applications.
5. Payment Gateway Integration: modern e-commerce conventions have simplified transactions online. Laravel enhances and stabilizes this unique web app feature further.
6. Third-Party Integration: open-source software adaptability and customization are crucial in modern web apps. This makes it fit almost all parameters of the user-friendly code structure.
7. High-Quality Coding: secure and glitch-free web apps are high and Laravel ensures a seamless online user experience.
8. Unit Testing: step by step testing before finalization ensures code is consistent, systematic, and functional for every inbuilt functionality.
9. Web Development Services: there are several ways to adapt or add extra web-based development services. Other than depending on the fixed and un-customizable options Laravel opens doors to endless possibilities.
10. Website Migration: site migration is critical as invaluable data can be lost. With advanced protocols, it reassures to have 100% error-free and glitch-free services.
11. Integration, Customization, and Extension: moreover, any further desire for integration, extension, or custom features are standard on Laravel protocols.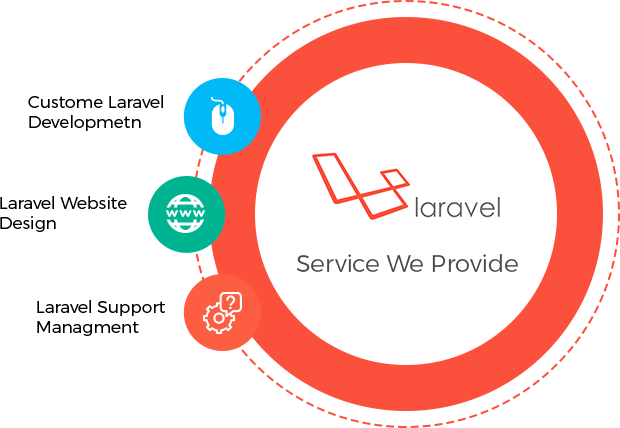 Besides highly integrated units, Laravel offers programmers special development tools vital in making functional web apps. Be it stand-alone or framework-specific design there are added advantages like access to framework features offered on host applications including routing, migrations, tests, views, etc. Don't Repeat Yourself (DRY) principle is significant in Laravel Development services.
Laravel Talk Tool:
For Laravel Development Services, connecting with users may be vital. Talk lets developers integrate messaging or chat features into the app. Besides, there's advanced message pagination, conversation tracking, message threading, and real-time messaging.
It lets both the sender and receiver delete any message wrongly sent, edit mistakes of sent messages.
Instant messaging is highly in demand from computer software, SaaS platforms, and mobile apps. Laravel Talk tool is one tool that helps bridge diverse client needs. Laravel Eyewitness Tool
Eyewitness brings in monitoring queues, emails, and application uptime. This helps discover whether queues have backlogs, monitor pending jobs, and assess failure. It can track application status log files and remotely retry server jobs.
Laravel Charts Tool:
Charts tool avails the inclusion of charts with multiple chart libraries and many chart options to opt for. Adapting these high-end graphics for business projections is a fantastic concept.
Laravel Test Tool:
With the Laravel Test Tools Chrome extension, it's easy to do tests while coding. This is because it is vital to know the impression of final builds with seamless tests at all sections of apps. As it helps detect malfunction and glitches.
Laravel test tools are reliable as chances are that they are useful before finishing app builds.
Laravel Cheat sheet Tool:
Cheatsheet includes everything like configuration, routing, and HTML builds. It can be viewed or searched based on topic choice. Moreover, it is adaptable to the browser bar which makes it easy and convenient to use.
These Laravel tools are proven, reliable, powerful, and trusted in getting fast and effective coding results.
Cost-Benefit Analysis with Laravel:
1. Laravel avails cost-effective, lightweight, high-performance, powerful web apps with trending customization options. It comes with active post-launch support.
2. Security features like the Model, View, and Control (MVC) Architecture with existing Libraries conform to the highest software coding structures.
3. Secure long-term rebrand of ERP software, specialized web apps, and business web applications for custom websites.
4. It has the fastest well-known app development platforms for worldwide large custom website development projects. Test-driven development and performance is a key ingredient and integral part of Laravel.
5. It is unique, adaptable, and customizable for modern web app development for several industrial verticals.
6. It is the most portent lightweight web app development.
7. Besides large global market share in trusted brands across the USA, Asia, Europe, India, UK, Australia, and Africa.
8. Laravel is a safe web application protocol with global and world safety standard software architecture that translates to high-performing web portals. Highly secure apps enhance client confidence and trust.
9. With certified Laravel Development Services there is proof of backup support and credible long-term association.
10. The excellence of quality standards cannot be underestimated with Laravel Development protocols.
11. With a driven focus on high-value activity and performance, it streamlines value proposition and changes client market dynamics.
12. It is essential to have competent, agile, and primed Laravel Development services for consistent performance.
In the end, Laravel is a sound PHP framework adaptable across a range of projects. Be it dynamic responsive website design it has features fit for all modern apps.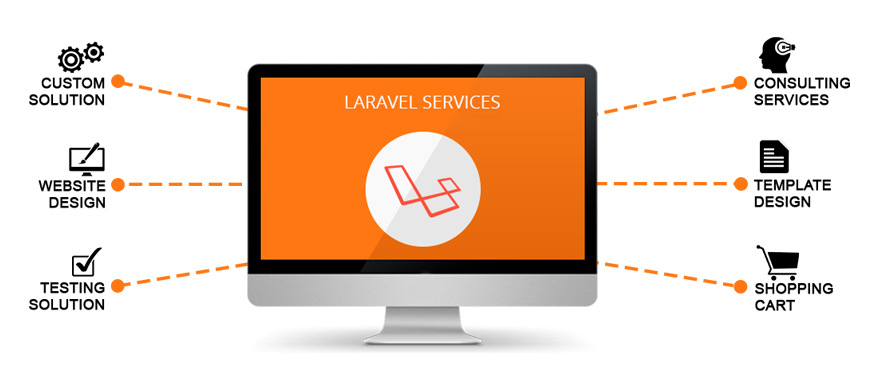 Laravel is versatile and gives Laravel Development Company web app developers the ability to craft divergent web apps as well as monitoring tools, social networks, and password management systems.
As a Top Laravel Website Development Company, We provide high-quality Laravel Website Development Services with covering all your custom needs and thoughts. Hire Laravel Website Developers with Next Big Technology on basis of hourly, monthly, or fixed price and get done your next Custom Web Application as per your desire and idea.