Next Big Technology is one of the top ios and android application development companies, We have an experienced team of ios and android application developers, our team has expertise in both Native Android Mobile Application Development and Native Ios Mobile Application Development, we have done many App projects using React Native mobile application development and Hybrid and ionic framework as well. Hire App Developer at Next Big Technology to full fill all your app requirements, we will deliver a unique app as per your ideas.
We provide top-notch Ios/Android application development services using our expertise which we gained after 8-10 years of experience in Ios/Android application development, we have worked with clients all over the world and we learned and experienced a lot in different kinds of Ios/Android application development.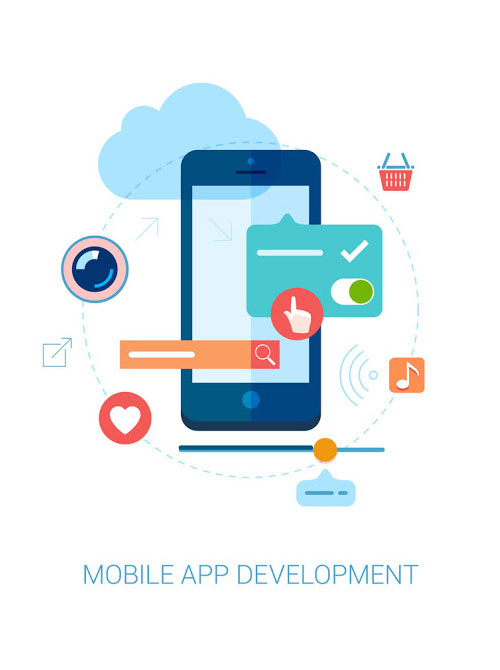 We handle all requirements at our end.
– Backend development
– App Design
– API Development
– App Design implementation
– API integration
– Android App Development
– IOS App Development
– Live On Google Play
– Live On Apple Store
We have a backend team and graphics designer team to help app developers, our backend team is quite experienced to create a robust backend as per your requirement and deliver web services or API to implement in apps, so app and backend both can interlink smoothly with each other. At the same time, our graphic design team provides high-quality creative and unique designs to give users an eye-catching feel.
Hire App Developer:
Hire the top freelance mobile app developers, Hire Freelance Mobile app Developers and Engineers at Next Big Technology to full fill all your Mobile App Development requirements, We have a very creative team of Graphic Designers as well, who help App Developer to achieve creative and unique mobile applications.
We always focus on creative and unique ideas, we take client's ideas and implement them over the canvas as per the client's needs and thoughts. We have done many apps for different industries over the last few years. We got a wide experience working with clients all over the world.
Please connect with us for any Mobile Application Requirements.